A Broadcast Heard 'Round the World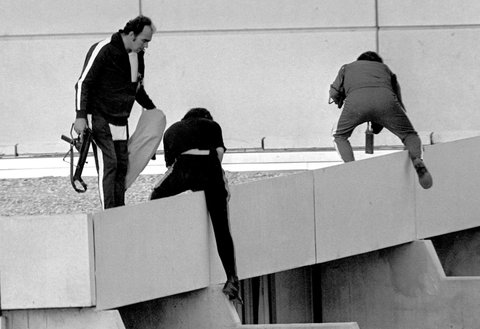 Copyright © Associated Press
Munich changed the lives of so many and a big part of that is due to the efforts of one man going above and beyond his scope of duty. For 14 hours, in September 1972, on a day that was supposed to be his one day off during the Olympic Games, Jim McKay sat at a desk reporting to the world as the unimaginable and unthinkable tragedy that was the Munich massacre ensued.
Jim could have gone touring around Munich, or taken in one of the many sporting events, or even paused to make a call back home to his family but instead he chose to work and to stand witness to the tragic events - the brutal capture and murder of 11 Israeli athletes - that unfolded before his eyes.
McKay is regarded as one of the best sports announcers of all time. If that was not the case before Munich, it certainly was afterwards. Jim broadcasted for 14 hours straight, giving his insight and providing detail to the world. There is no guarantee that a tragedy of this proportion would have been handled with such sympathy and care as it was by Jim. The job this titan of sports broadcasting did was important not just as a reporter, but as a voice that could be trusted in a time of distress.
What Jim McKay did on that fateful September day was remarkable - revolutionary from a journalistic standpoint, and unimaginable from the Olympic perspective: flawless reporting, delicacy in delivery and fluidly sharing with the world every step as it unfolded and bringing this terror attack to the attention of the world.

How many people would know what was happening? How many would have heard about the massacre but not cared? How many would have taken the time to think about the implications of a terrorist attack taking place at the Olympics? How many would have taken note that the athletes killed were Israelis?
Perhaps his most famous words, spoken after 3 o'clock in the morning, were three simple words: "They're all gone." Those words sent chills around the globe. More than this, these words were spoken by a man who had no personal connection to these athletes, no connection to Israel, and no agenda other than their shared commitment to the integrity of international sports.
McKay became a household name after Munich. Never before had there been a case where someone was broadcasting the same story for this many hours on end. McKay earned Emmy awards for his running coverage of the Munich Massacre, but the awards barely do it justice. What he did, on his own volition and on his own conscious, is why his efforts during the Olympics in 1972 deserve recognition.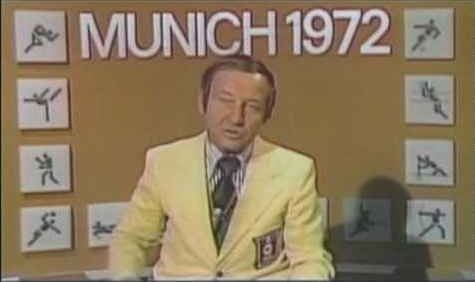 It was in the legacy of Jim McKay that Bob Costas defied the wishes of the International Olympic Committee (IOC) at the 2012 opening ceremony in London and told the world of the refusal of the IOC to hold a moment of silence to commemorate the 11 Israeli athletes. These are the moments of truth for two legends in annals of sportscasting history and without McKay's broadcast, the legacy of Munich would not have the lasting impact that it carries to this day.
---
Recommended for you:
---
How are You Commemorating this Day?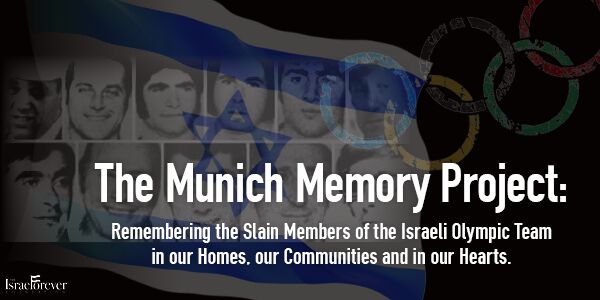 About the Author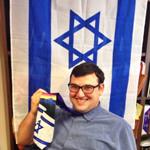 David Solkowitz, a former intern for Israel Forever, is currently a Jewish Studies and Journalism major at Indiana University. He is a dedicated and passionate student when it comes to Israel. In his free time, David enjoys writing about his experiences, travels and connection to the Jewish homeland.