Caring Through Art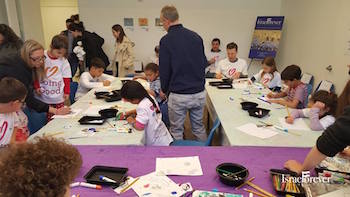 It is not out of the ordinary to walk past a room full of students at the JCC of Greater Washington, or any JCC for that matter, and see them creating art. Yet, on a random Sunday in April, there were extraordinary things taking place in the the art room. It was filled with people of all ages, creating Israel in My Art for victims of terror in Israel.
Good Deeds Day in the Washington, DC area has grown in the past couple of years from about fifteen hundred people to just under ten thousand participants. That is an incredible leap of community members spending a few hours literally doing good deeds for our local community and for Israel.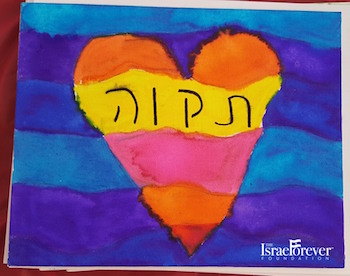 There were a plethora of options to choose from such as cleaning up parks, delivering much needed food items to Holocaust survivors, packing "blessings bags" filled with deodorant, protein bars, and the like for the homeless, preparing meals for those in need, and assembling laundry kits for families of sick children.

In the spirit of our Israel in Your Art initiative, we at Israel Forever provided our fellow community members the opportunity to draw canvas pictures that will be distributed to Israelis recovering physically and/or emotionally from terror attacks or other illnesses, bringing them a bit of joy from their brethren across the globe.
It was heartwarming to see families participating together. Mothers and fathers with children aged from toddlers to teens, sharing watercolor markers and paint brushes, chatting about what they were creating and who it was for. As they helped each other trace their images and choose their colors, there was a warmth and concern for others that we do not usually have the time to express as all our lives are so busy.
Each year, the Jewish Federation of Greater Washington Sara and Samuel J. Lessans Good Deeds Day welcomes the entire Jewish community to step out of our normal routine and do something that can make a difference in the lives of others.
"Around the world, Good Deeds Day enables hundreds of thousands of people to experience the pleasure of doing something good for others; while hundreds of thousands more are impacted by that good. Good Deeds Day assists thousands of people to experience how fulfilling it is to give back to the community. It's great to see first-hand how people here in our local community come together to help grow the circles of good locally, in Israel and around the world." Jess Sher, Doing Good Chair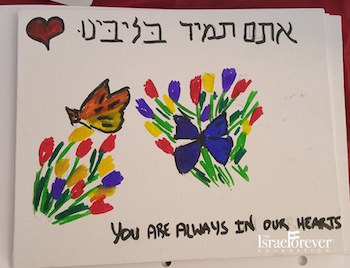 To accompany the artwork, participants wrote inspiring Letters of Friendship. All of the art was beautiful because it was created straight from the heart, but if I had to pick a favorite, it would be the piece that says, "You're Perfect Just The Way You Are".
On Good Deeds Day the world is a little more perfect because of the caring and compassion of those who join in and from the smiles of the very deserving recipients. And Israel Forever is proud to be a part of the initiative each year, just as we continue to promote good deeds every day and all year round.
Click HERE to view the full album of photos on our Facebook page.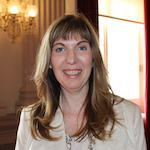 Heidi Krizer Daroff enjoys sharing her passion for Israel with others as North America Director of The Israel Forever Foundation. While her passport indicates that she does not reside in Israel, her heart definitely does. Through her storytelling, Heidi invites you to grow your involvement and add more Israel Forever into your daily life.


---
Recommended:
---
SHOW ISRAELIS YOU CARE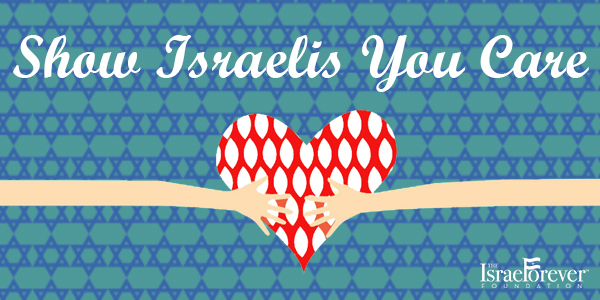 Open your heart and share your connection, your thoughts, your hopes with your fellow Jews in Israel.
About the Author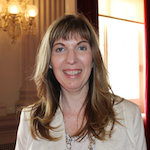 Heidi Krizer Daroff is a longtime activist for Israel and a volunteer with a number of organizations, finding unique ways to help the Jewish People and the Jewish State. While her passport indicates that she does not reside in Israel, her heart definitely does. Previously having served as North America Director for Israel Forever, Heidi continues to share her passion for Israel with others in as many ways as she can.