Cycling for the Soul
By Yarden Frankl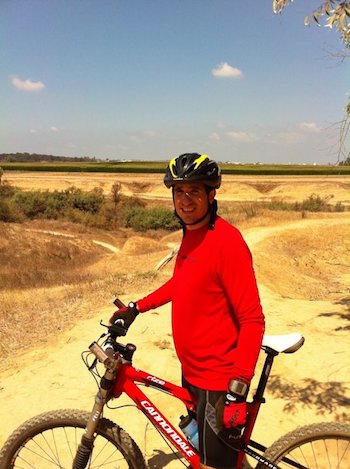 When I first moved to Israel in 2005, a friend had told me about the ALYN ride. I signed up and thought that it was one of the most amazing things I had ever done. I got to see parts of the country that many people who have lived here all their lives have never seen. I had always enjoyed riding a bike, so spending a whole week riding through these incredible places was fantastic.
But the thing that made it even more wonderful was that I was riding for a cause. Specifically, I was riding for children who could not ride and needed help just going about their daily lives. I had been involved with many charities, but it was the first time I felt that I was doing something more than simply wiring a check or asking for donations. I was right there on my bike pedaling for a cause. It felt great.
I remember at various stops during the ride feeling a bit worn out. But then someone would tell the story of a child being treated at ALYN or we would see a picture of a smiling kid doing therapy a lot harder than the ride we were doing, and I stopped complaining.
I did the ride for 5 years. I recruited 4 other riders. I wrote detailed descriptions on my blog. I planned to do the ride every year. In many ways, it was the highlight of my year. I got my yellow jacket and looked forward to getting the black one.
But then my wife of 22 years got sick and my life turned upside down. I got off the bike and spent my days in the hospital with her. As she went through chemo and operations and all sorts of difficult treatments, I felt helpless. I hated sitting around while she suffered.
So I remembered the ALYN model. I put together a solo bike ride and raised money riding all night around Jerusalem. The next year I got more ambitious. With a support crew, I rode from Mount Hermon, down to the Dead Sea, up to Jerusalem and to my home in Neve Daniel. We raised 200,000 shekels to renovate the chemotherapy room at Shaare Zedek.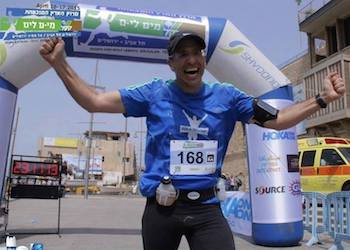 After the ride, I was overcome with emotion when my wife greeted me at the finish line, just as the children of ALYN do after the ALYN ride. I can't describe the incredible positive energy we both felt despite her extremely difficult physical condition.
I was interviewed after the ride and I explained it like this: "I can't cure cancer. I can't invent a new drug. What can I do? I can ride a bike. So that's what I'm going to do."
My wife passed away almost 3 years ago. Throughout the ups and downs of our struggle, I consider the bike ride among the most significant things I have done in my life.
The fact is ALYN riders "get" it. When hundreds of people take to their bikes to raise money for those in need, they are no longer just "supporters" of a charity. They are active participants in changing the world for the better.
While the children of ALYN benefit from the money that is raised, it is the riders who benefit the most.
When I had the opportunity to return to ALYN and work on Wheels of Love, it was a natural. I am looking forward to all the aspects of the ride, this time as a member of the staff. But I know that participating in this great event in any capacity is a tremendous gift.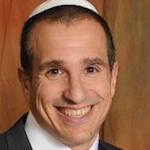 Yarden Frankl is a strategic consultant to the ALYN Hospital Wheels of Love charity bike ride. He is also a prolific writer and has written hundreds of articles appearing in the Times of Israel, the Jewish Press, the Algemeiner, Israel National News, and HonestReporting.com where he was senior editor for 11 years. He also blogs at CrossingtheYarden.com, which chronicled his move to Israel, the struggle that he and his wife Stella went through when she was diagnosed with stomach cancer, and his life after her untimely death in 2013. He is an endurance athlete and has run and biked dozens of marathons and ultra-marathons.
---
Recommended for you:
---
Be an inspiration to others!