My Dad's Legacy
By Carly Schoenstadt Finkelstein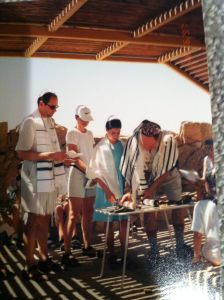 In June 1997, my family took a trip to Israel with my Rabbi and his family. It was on this trip that my father fell in love with this amazing country. His passion continued to grow as he became a member of Nachshon, a group of Jewish men who took trips to Israel. He became active in many organizations affiliated with Israel—JUF, JNF, AIPAC, and many more.
I didn't know it at the time, but by June 1997, my father had been dealing with his Chronic Lymphocytic Leukemia for eight years. It never got in his way. He got stronger, fought harder, and lived bigger each day—much like the people of Israel. My dad was and still is my inspiration. His drive and his incredible love of life was infectious.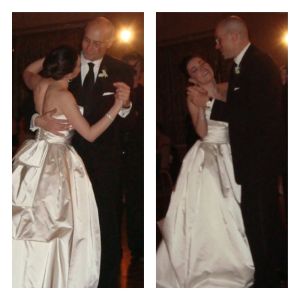 In June 2012, my dad lost his battle with CLL. Anyone who was lucky enough to know him is aware of his overwhelming generosity, his massive and always-open heart, and his superhuman strength on so many levels.
He left a legacy through his career, as an advisor, as a band member, as a friend, as a husband, and as a father; and of course, it is almost impossible to mention him without thinking of his commitment to Israel and the perpetuation of the Jewish community worldwide.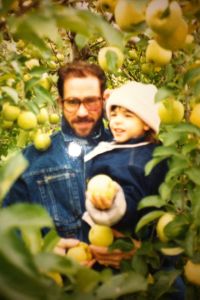 It is with his memory always in my mind and with all the love in my heart that I decided to participate in and help plan Spinning4Israel. The Israel Forever Foundation sponsored this event and the proceeds go to the Israel Cancer Research Fund. I know my dad would have been so proud of this event and the organizations that it benefits—I'm honored to still be able to make him proud.
Thank you for joining me this past Sunday to celebrate Israel and their incredible medical advancements. With your help, hopefully other families will be able to participate in honor of their parents instead of in their memory.

Much love and l'chaim!
For those who were not able to join us and would still like to show their support by contributing to this important cause, please click here.

If you are inspired by Spinning4Israel and want to get your community spinning into action, please be in touch with us for help in creating your own event in your city - ariana@israelforever.org!
---
Recommended for you:
---
STAY CONNECTED NO MATTER WHERE YOU LIVE