Star of David Inspired: Design as a Way of Life
By Ruth Safrir
I am an Israeli born and raised. A designer at heart. As I sought out my next project, I wanted to create a functional, eco-friendly piece of furniture that was both stylish and easy to assemble.
Much of my inspiration came from one of nature's master builders - the honeybee. My final design wound up being aesthetically pleasing while incorporating the important benefits of the natural geometry of honeycomb, namely strength, stability and durability.
The resulting product was Ruche, a lightweight shelving unit. And it of course has to incorporate my signature touch - the Star of David (Magen David), symbolic of my Jewish tradition and roots.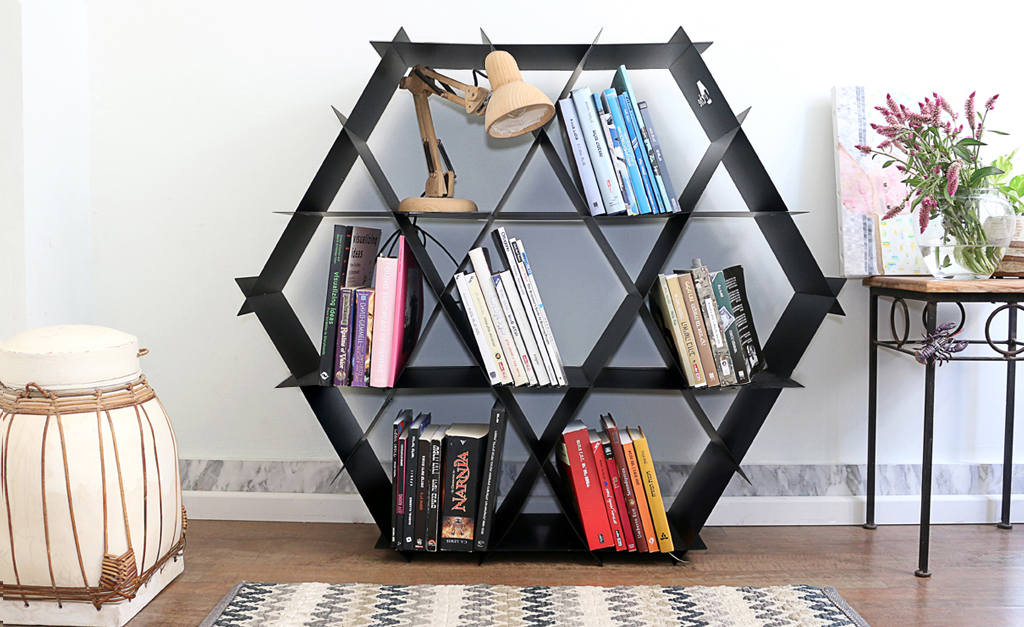 This popular symbol was embedded into my Ruche line for its predominate place in Jewish history: dating back hundreds of years, it was selected to represent the worldwide Zionist community and now proudly waves upon the flag of the State of Israel. The honeycomb shape, as if by some grand design, already contained the Star of David. All that was left for me was to finesse this pre-destined combination to create a unique, modular, modern home decor item.
"Having lived in Israel since always, I never had to reflect much on my Jewish identity. Here in Israel being Jewish is sometimes 'taken for granted' as most people around you are probably Jewish, school breaks are according to Jewish holidays and Fridays at 2pm everything shuts down and the magical shabbat atmosphere takes over."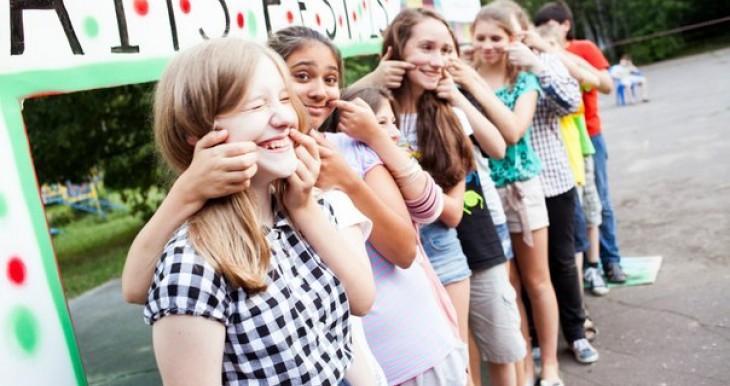 Copyright © The Jewish Agency for Israel

It was only when I left for the Jewish Agency "Shlichut" (I was a counselor in a JCA summer camp) and later for University in Italy, that I realized that being Jewish abroad is nothing to take for granted.

"I witnessed how Jews around the world are yearning for Israel and how much effort they have to put in maintaining their Jewish identity. I will never forget how some IDF tee-shirts and hats I had brought over to camp with me became the most popular fashion accessory among American Jewish kids for the rest of the summer. Being away, for me as well, became a true need to celebrate the Jewish culture and costumes with other Jews in order to feel closer to home and not lost a part of my own self."
Thinking about these experiences, and I was very happy to incorporate the beautiful Star of David in designing the Ruche. It's not that I aim the shelving only for Jews, though. I truly think it's a gorgeous design piece in itself, but I love the thought that apart from being a smart and beautifully crafted piece of furniture, it can have a little extra meaning for Jews in diaspora and help them always remember their origins.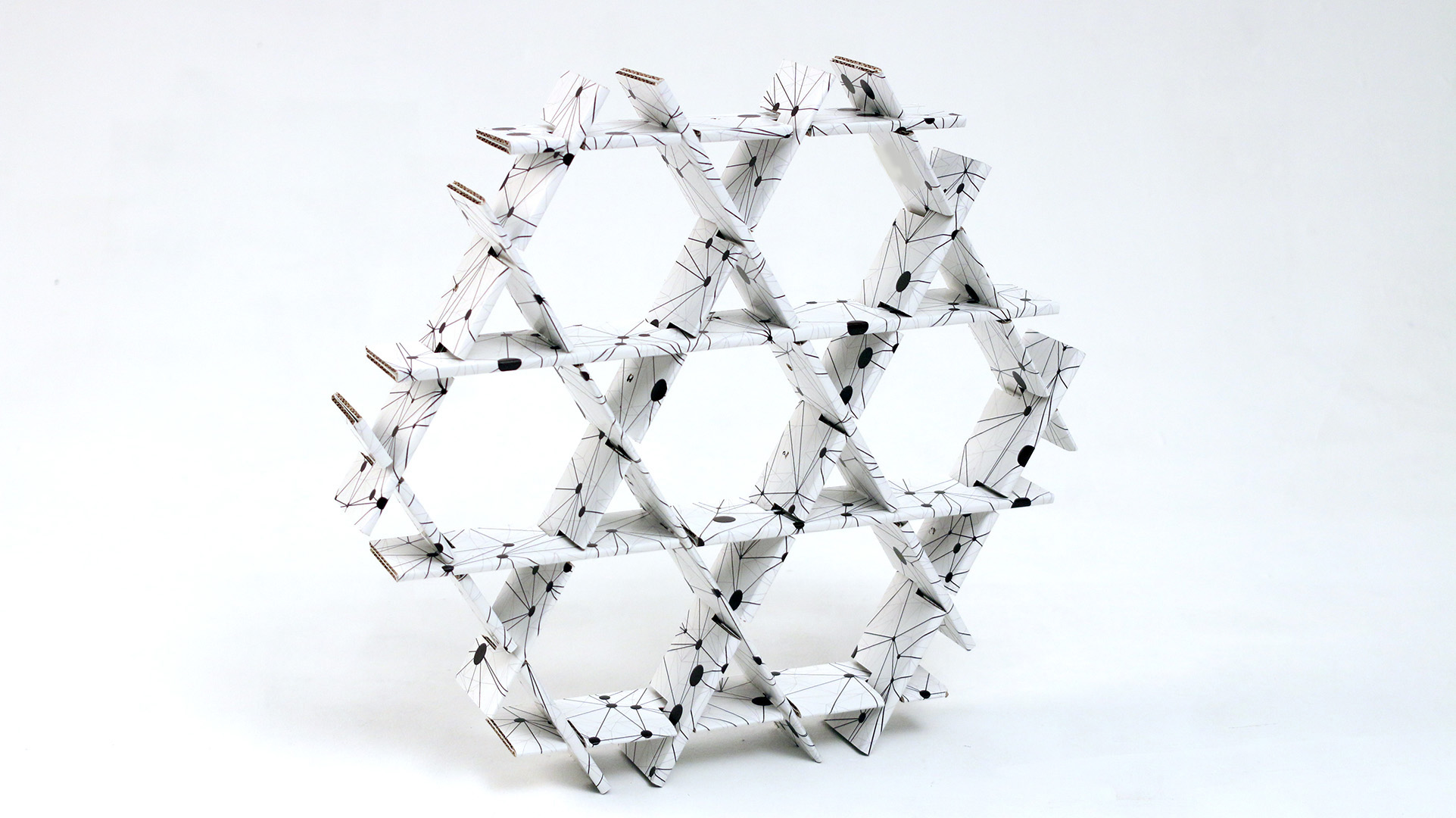 Aesthetically, the Ruche is truly the first of its kind – neither circular nor rectangular. Ruche uses 12 flat pieces, which slot together to form a series of hexagonal and triangular shapes, yielding a sturdy and stable shelves that require only minutes to build in a completely tool-free assembly. This honeycomb design comes in three sizes, all of which are made of recycled cardboard or aluminum - both lightweight and sturdy. All Ruche products are manufactured in Israel using a low impact manufacturing process and flat-packs for efficient shipping and handling.
Combining elements that are personal to me - green technology and Jewish symbolism - emphasizes my belief that we must make the 'green' decision a basic factor when it comes to industry, design and hi-tech in Israel.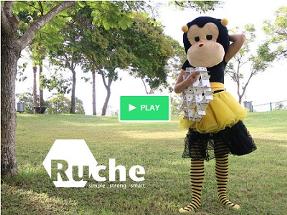 Israel has many great entrepreneurs and creatives promoting the ecological cause but still, on a daily basis, most people do not recycle and not much is done on an infrastructural level to keep our country clean. In such a small and resource-limited country, it is extremely important to raise awareness and promote clean and energy-saving manufacturing techniques.
This marriage between production techniques and design aesthetic is what makes Ruche so unique and a truly inspiration line perfect for homes both in Israel and abroad.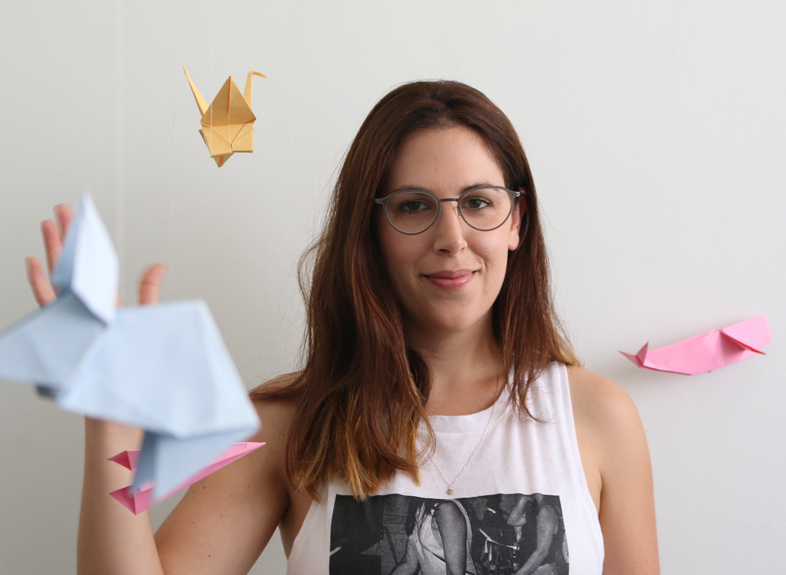 Ruthy Shafrir is a 28 year-old industrial designer based in Tel Aviv. She has always been passionate about art, design, geometry and small animals. She is a graduate of the Politecnico di Milano design school (2011) and has been working in the furniture industry for the past few years.


---
Recommended for you:
---
ISRAEL IS IN YOUR HEART, NOW CELEBRATE HER IN YOUR ART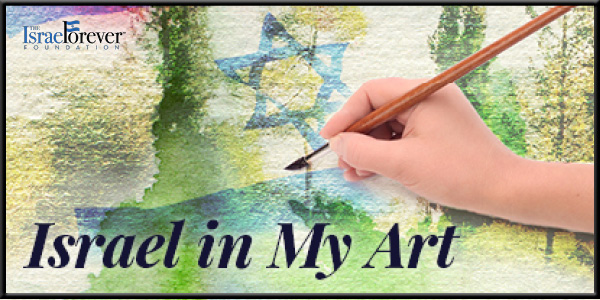 Celebrate and deepen your connection to the land, the people, the history and add Israel to your Art today!