Eight Passover Reveals
By Israel Forever
Don't we already know everything about Passover? After all we tell the story year after year, over that big giant cracker of matzah love. And yet, IsraelForever said, "challenge accepted," and wanted to dig deeper into the matzo ball, one revealing spoonful at a time.
---
1. #StartUpNation Passover Innovation
Just when you thought you have heard the story and nothing new can be said, pershaps you never thought about it, but maybe more could be done. That's just what the Technion students from the university's Mechanical Engineering and Architecture & Town Planning faculties did with their awesome technological take on the Exodus story.

They created a Rube Goldberg machine that reenacts key moments in the tale. Watch the video and find your own unique way to take the story to the next level.
---
2.
#IScreamYouScreamWeAllScreamForPassoverBen&JerrysIceCream
Just when you thought Ben & Jerry's could not get more delicious, they bring you a yummy passover treat with some wild ideas. Yep, reveal your true yearning for matzah ice cream or a little of that charoset nutty goodness as a midnight treat. And you thought chocolate covered matzah was the best part of the holiday.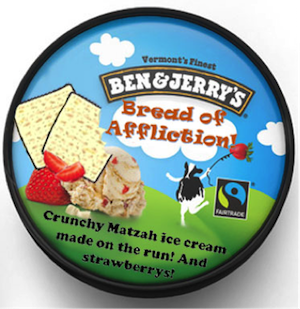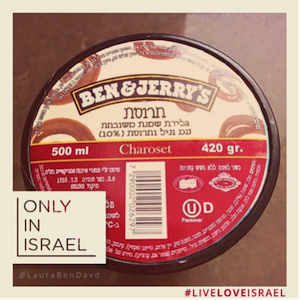 3. #4SonsDatingProfile Relationships
---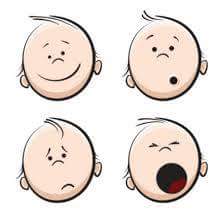 Every year we sit around the seder table and ask who are the four sons. But let's reveal a bit more about their personalities and ask, what would their profile look like on Jdate, OK Cupid and would we swipe right or left on Tinder? And let's not forget to ask, that like the son's themselves, we often try to figure out which one we are. So, when it comes to dating, who are you like? Marriage and Family Therapist and Relationship Coach Micki Lavin-Pell breaks it down for us in her blog "What's Your Dating Style: The Four Son's Dating Profile Revealed".
---
4 #WhatsYourExodus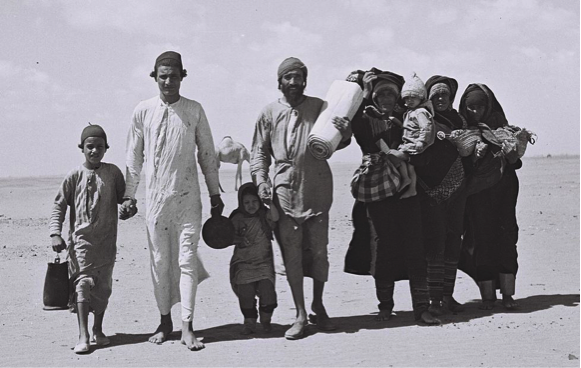 The Passover story is about our exodus from Egypt to the promised land. Are we there yet? Each one of us has a modern day exodus in our own lives, which is why the story of Passover remains so true to us. And beyond our own exodus, over the years there has been a wave of exodus to Israel, in that same search of freedom and self. Israel Forever blogger Eric Gartman tells us the other stories of escape in his post about the Mizrahi or eastern exodus, "the return of Jews from Arab lands to Israel."
---
5. #NoPotatoPassover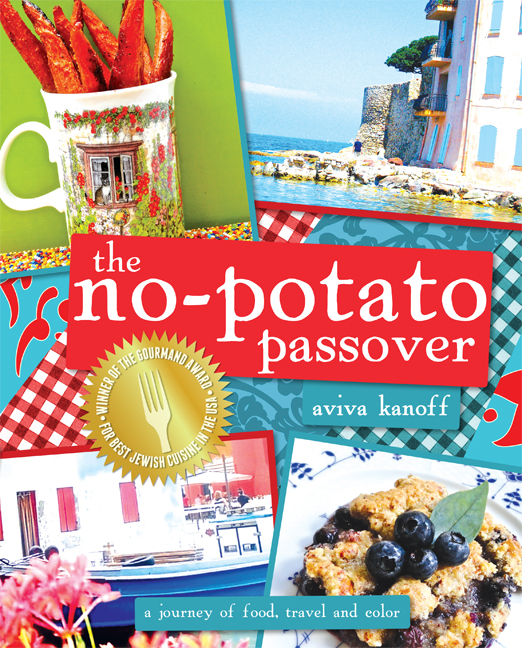 A Passover diet doesn't actually have to be a diet, giving up food or taste of food for a week. Many people think, that's it, matzah and potatoes, and repeat. We're here to assure you that Passover innovation comes in all shapes and sizes, of food and courses. Aviva Kanoff will prove it to you with her delicious recipes in The No-Potato Passover cookbook she created.

Check out this awesome Quinoa Taboulleh recipe and buy the book with our special discount offer on Amazon.


---
6. #WalkThisWay Music
Sure the seder has the same songs that we sing around the table, but that doesn't mean we all have to sing the same tune, does it? We tend to beat to our own drum, and the seder table should be no different. Check out some of our favorite takes on the way Passover could sound.


and this one..
---
7. #PassoverNoStress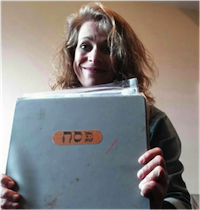 Many of us like to take this time of year to not only clean for random breadcrumbs, but also rip apart the house, like a desperate spring cleaning. We throw out everything and then nothing. We scrub the bathtub until it is pearly white again, and organize our closets like anyone is actually going to look into it. And then to add the stress, it's not just about cleaning, but cooking and making order of your household while you prepare for guests, you will naturally judge you on how your closets look on the inside. Israel Forever Blogger Laura Ben David, reveals the moment she gave in and gave up to the hysteria of Passover, and gives you the opportunity to learn from her journey. And to taste it too in her latest piece "How to free yourself from slavery this Passover".
---
8. #RevealIsrael
Israel seems so obvious, I mean you hear about it in the news all the time...but if you are an avid Israel Forever reader, you already know that Israel is more than just a headline. Our goal at Israel Forever is to always make Israel personal, and the best way to do that is expose the many layers (we know Israel is not an onion) of the country, the people and the culture. That's why we are so excited to announce our partnership with the most amazing new board game about the Jewish Homeland, Reveal Israel. Here's your opportunity to roll the dice and challenge your knowledge about the country, with your friends and family.
---
Recommended for You:
---
YOUR ISRAEL CONNECTION FOR PASSOVER