Enthusiasm abounds at Jewish Summer Camp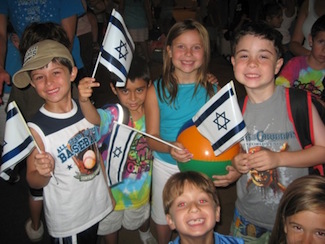 How will we keep the next generation of Jewish kids interested in being Jewish and connecting to Israel?

Many people around the world have been asking this question for years and it is a question worthy of discussion. There is a lot of research that shows us that Jewish camp experiences may just be the answer.
When I think back on my days attending Jewish summer camp as a kid growing up in New Jersey one word comes to mind, ruach. Ruach - רוח is the Hebrew word for enthusiasm and excitement. We were always being encouraged to show our ruach for activities and games. It was the word of the summer, every summer.
When my daughters were young campers at the JCC of Greater Washington and Capital Camps, the word reappeared in my life as their counselors year after year called upon them to show their ruach, their smiles, and laughter.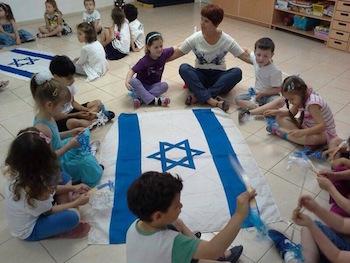 In the Jewish camp world, the more enthusiasm the better. Camp is all about friendships, nature, singing, crafts, and more friendship so it is not difficult for campers to display their joy.
Fast forward a few more years and I found myself at the Foundation for Jewish Camp's Leaders Assembly, ironically back in New Jersey where my own Jewish camping experiences first began. It should come as no surprise that the passion for fun and engaging kids through meaningful activities was palpable among the participants. There were attendees from throughout North America each playing different roles ranging from camp directors, program directors, camp rabbis, and lay leaders. Each of them there with one main goal: to provide campers with the summer of their lives while instilling in them their Jewish roots.
Throughout the two days that our Israel Forever booth was open at the conference shuk, we had the pleasure of presenting a vareity of the programming options we offer. Truly, each person cared more about connecting kids to Israel than the next. They actually made our job very easy by telling us why it is so important to teach campers about their ancestral ties to the Jewish homeland.

We spoke with representatives from camps as geographically spread out as Toronto, Oregon, Upstate New York, Los Angeles, New Jersey, Pennsylvania, Rhode Island, and Georgia. Yet they all had in common the knowledge that it is up to each and every one of us to share our passion for Israel with the next generation.
The attendees, especially those we have connected with since, are intrigued by our devotion to sharing stories from "on the ground" in Israel, while giving voice to the countless people around the globe who take pride in their connection to the Jewish homeland. They are excited by the opportunity to recognize their campers and camper families as Virtual Citizens of Israel™ in an effort to strengthen what we all hope will be lifelong ties. And they are excited to be a part of something bigger than themselves that collaborates with so many different organizations, movements, communities, identities and ideologies in one safe space where we can celebrate what unites us.
As we now enter the start of the summer camp season, we are proud to have connected with so many dedicated professionals who are directly shaping the minds and hearts of Jewish children and teens.

With Israel Forever programs now entering into a number of camps, we know that it is our collaborative effort that will empower these young Jews with a sense of pride in who they are, where we come from, and how Israel can be a vibrant part of their exploration of their identity.
Together, we can create another generation of positive camp memories that include the positive, personal and passionate ways that make us ALL a part of Israel. For today, for tomorrow, and forever.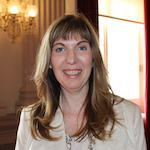 Heidi Krizer Daroff enjoys sharing her passion for Israel with others as North America Director of The Israel Forever Foundation. While her passport indicates that she does not reside in Israel, her heart definitely does. Through her storytelling, Heidi invites you to grow your involvement and add more Israel Forever into your daily life.
---
Recommended for You:
---
Interested in bringing Israel Forever programs to your camp?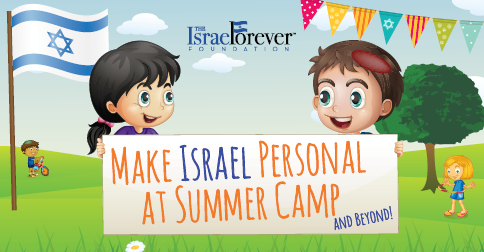 Contact us today to learn how!
About the Author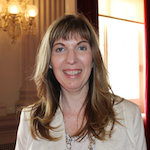 Heidi Krizer Daroff is a longtime activist for Israel and a volunteer with a number of organizations, finding unique ways to help the Jewish People and the Jewish State. While her passport indicates that she does not reside in Israel, her heart definitely does. Previously having served as North America Director for Israel Forever, Heidi continues to share her passion for Israel with others in as many ways as she can.