Facing the Forests: Israel after the Fires
By Jano Gleizer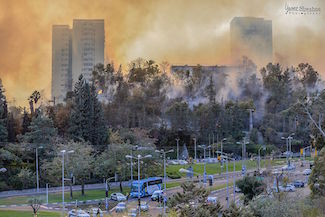 In the aftermath of the recent fires in Israel, the Jewish world rallied with concern and support for Israel and her citizens impacted by the destruction. Many want to do more, but what?
A famous phrase from the book of Deuteronomy 20 says "Ki Haadam Etz Hasade" meaning "because the man is the tree of the field". In that phrase the Torah forbids us from cutting or damaging trees that bear fruit. since then, the state of Israel enforces strict laws regarding dutting of any tree. Sadly, we continue to face challenges in the protection of our forests from both natural and human destruction.
What are the causes for fires in Israel? What is the resulted damage by fires in natural habitats and residential areas? How does the Israeli government cope with fires and arsons? Is there a policy for long term restoration for burnt forests? Are there any preventative actions done to reduce the hazard? How do communities and individuals cope with loss of lives and property resulted from fires? And finally, how can the Jewish Diaspora be more involved with securing Israeli Nature and communities from potential fires and arsons?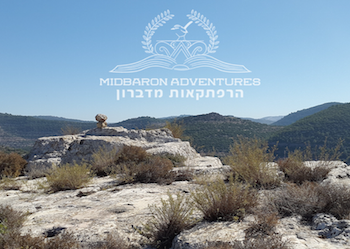 Midbaron Adventures is proud to announce a new tour opportunity:
Facing the Forests: An Exploration of planting, cultivation, protection and connection
To protect our land and preserve its natural landscapes, we will take the biblical commandment we inherited one step further. On this unique journey, we will not only plant trees, we will learn about why particular trees are selected for planting in this, our Land of Israel.
We will learn both about the history and future of forestation, as well as environmental issues and advances that Israel faces and has achieved both with large organization and small, grassroots efforts. We will understand and experience the uniqueness and importance of Israel's forests and urban parks. We will meet experts in their fields from the fire fighters department, KKL forestation department, police and IDF representatives. We will visit communities affected by fires and meet individuals to hear their personal stories.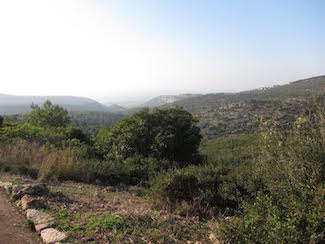 Together, we will contribute to the restoration of the magnificent forests of Israel, deepen our connection to our people, and strengthen the roots of our Jewish faith in the home land.
Virtual Citizens of Israel are welcome to join this specialty tour or to receive an exclusive discount on private reservations. If you're bringing your family to Israel or coming with a group, make sure to connect with Midbaron and add a special experience to your visit that will truly help you plant Israel in your heart, in your life, and in your home.
Email Jano Gleizer at Midbaron Adventures to book today!
---
Recommended for you:
---
STAY CONNECTED NO MATTER WHERE YOU LIVE