Finding the Israel Inspiration Within You
By Yael Sasonov
It was exactly one year ago when I went to greet my brother at Ben Gurion airport, as he was about to embark on the most amazing trip with a Jewish organization, BBYO journey through Israel.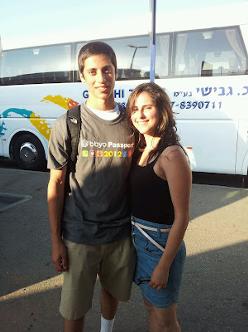 Words cannot express the jealousy and excitement that seeped through me as I was waiting anxiously amongst the crowd that day.

Thoughts racing, heart beating, and I found myself thinking all over again about the love I have for this beautiful country.

What sparked this, you might ask?
The fact that as I ordered a tuna sandwich, the guy behind the counter smiled and made small talk with me, as if he had all the time in the world (when there was clearly a long line waiting).
The fact that the woman I stood next to while waiting for my brother, asked me (out of nowhere) how I was doing and where I was spending Shabbat, only after trying to set me up with her son.
The fact that anywhere I looked, I saw genuine happiness, whether in the hugs of those who were reuniting with family and friends, or in the chanting of "Hava, nagila hava, nagila veh ni smecha" by the Israeli Scouts that were welcoming the American youth groups upon arrival.
But that's not all...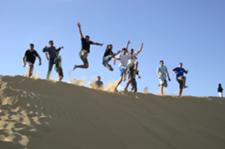 What really left me at peace was the fact that as the group of people walked out, the thought of each and everyone's experience in the holy land suddenly seemed so clear to me. They were about to fall in love with what I think is the best country in the world, Israel.
Each and every one of those individuals, were coming home. They were about to start their week-or-so long vacation traveling throughout the country, seeing various historical monuments, eating falafel and shawarma (while taking in every bite as if it were their last), and becoming immersed in the culture of a Jewish democracy.
They were about to be spiritually and mentally uplifted, not only by exploring and shaping their Jewish identities, but learning how to use their identities in a way that will benefit and advance the Jewish people throughout the world. In order to better ones nation, it is important to better oneself first. They will take with them the tools that will essentially help them become better people in their home societies.
What does it mean to be a good person? It means treating people with respect, no matter how much we disagree with their views. It means accepting the fact that the world is not perfect and that we are all responsible for contributing to making it a better place.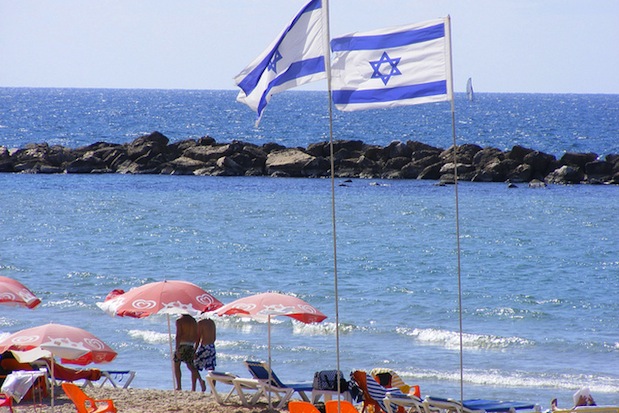 Throughout its existence, Israel has carried with it the burden of over 3000 years of oppression. And why? Why is it that such a small country has to suffer such harsh criticism from the international community? It's because Israel is not like every other country. It's because Israel, like the group that landed, is still growing, evolving, and learning to make the necessary sacrifices to please the world. It's because Israel carries with it a sense of liveliness, an ambience that cannot be articulated properly in words.
It's because Israel is that feeling you get when you know you're not alone--it's that inspiration that creeps into your mind when you reach a downfall.
With all its harsh criticism, the international community has a lot to learn from this tiny country. Instead of constantly attacking its policies, decisions, or existence (for that matter), it should say thank you.

Thank you for standing up for what you believe in, Israel. Thank you for truly living up to your democratic values and giving everyone the freedom of speech and choice they deserve, even when your own people go against you. Thank you for being an imperfect country, and the home to some of the most amazing and intellectually minded people.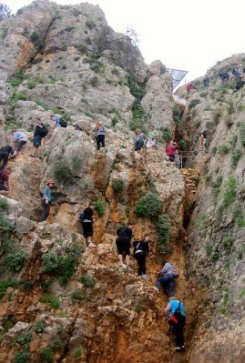 Thanks for teaching each and every one of us that being alive is not to be taken for granted.

Thank you for simply being you.
That ever-so-distant moment at the airport was simply magical and made me want to turn the clock back to when I was 16 again and in love with this beautiful country. It made me appreciate that even when the going gets rough, there's always a whole lot of good right around the corner to make up for it.
With all of its ups and downs, Israel is home. And I'm grateful to finally get another chance to live here.



Click here for the original story and to read more from Yael.
---
Recommended for you:
---
STAY CONNECTED NO MATTER WHERE YOU LIVE