Gratitude To Those Who Heed The Call for Israel
By Heidi Krizer Daroff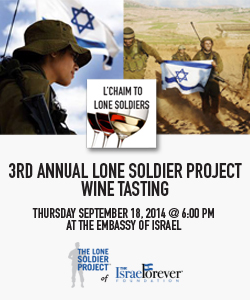 This Thursday, September 18th, we will be hosting our 3rd Annual L'Chaim To Lone Soldiers Israeli Wine Tasting at the Embassy of Israel in Washington, DC. While we are very proud to have gathered a panel of former lone soldiers who will share their story with the attendees for this event, there is a heavy feeling in our hearts.
This summer, the people of Israel endured merciless rocket fire from the Hamas terrorist group.

Once again, the incredible soldiers of the Israeli Defense Forces heeded the call to protect the Jewish nation. And once again, among those fighting for Israel's security were lone soldiers.  

Lone Soldiers are men and women who volunteer to serve in the IDF even though they do not live in Israel and are not legally bound to serve. Often they describe a moral obligation or a feeling in their heart that compels them to step off of the path they were walking along and travel to Israel, not as tourists, but as defenders. They are usually from places such as the United States, England, South Africa, Brazil, Ukraine, or Mexico.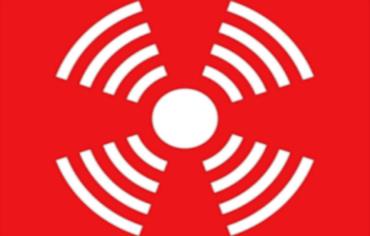 Throughout Operation Protective Edge I watched and read the news from Israel constantly. Every time the Red Alert pinged on my smartphone, letting me know another rocket had been fired toward my homeland, my heart ached while my mind became ever more determined to grow the work of The Lone Soldier Project™ of The Israel Forever Foundation.

Each phone call or email that I received inquiring about our programs, each request to bring a former lone soldier to share their experiences protecting Israel, each thank you note that we received to pass on to the lone soldiers; my faith was strengthened that Israel would get through the Hamas rocket fire stronger and more united than ever.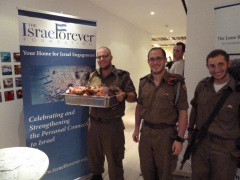 Diaspora Jewry are increasingly searching for ways to connect to Israel during these difficult times. The power of connecting individuals and groups to lone soldiers provides me the opportunity to really help Make Israel Personal™.

Each one of our programs are uniquely designed to be flexible, enabling us to work with all age groups, from the youngest children who draw pictures for these heroes to the senior citizens who know all about war and keep the soldiers in their prayers and everyone else in between. The opportunity to hear a former lone soldier share their story, and for the lone soldier to be able to share his or her personal story, is such a meaningful experience.

By spreading the truth about Israel's relentless quest for peace, former lone soldiers are able to continue playing a vital role in defending and advocating for Israel.
As a people, we mourn the loss of life that Israel sustained this summer. This Thursday when we gather at the Israeli Embassy we will toast to bravery, to our homeland, and to all those who do their part to protect Israel regardless of where they grew up. Together we can honor the memory of the fallen soldiers and civilians that we lost by strengthening our bond with the Jewish nation.
Get in touch with us to bring a The Lone Soldier Project™ of The Israel Forever Foundation event to your community - for if not now, when?
---