House of Israel as a Portal for Israel Advocacy
By Ruth Mastron
There are hundreds of great reasons to visit San Diego's Balboa Park. This urban gem hosts museums, theatres, gardens, artists' studios, the Spreckels Organ Pavilion, and special events all year long that take advantage of the legendary local climate. But even many native San Diegans don't know there's a bit of Israel in the heart of the park.
Founded in 1948, the House of Israel is one of 32 cottages (known collectively as the House of Pacific Relations and run entirely by volunteers) that showcase international culture, history, food, and much more.
As a regular volunteer, I get to meet thousands of people from around the world and show them aspects of Israel that rarely make the news. Because of our unique location, we are not "preaching to the choir." We have the chance to educate, inform, and answer questions from people who may not even be able to find Israel on a map, or who know only what they see on TV.
As a dedicated Zionist, I see each encounter as a chance to share something interesting or significant about Israel. I'm always aware that the few minutes we have together may be their first or only chance to hear accurate information and facts, so I gauge their level of knowledge and interest to find some connection to Israel's story I can build on.
Each time I am able connect a visitor to some aspect of the Israel I know and love, I hope it's just the beginning—and who knows where it will lead? These connections can influence opinions and perspectives in ways I can't predict or imagine.
Maybe someone will do a little research and reading and find out more about Israel's history, or high-tech prowess, or humanitarian aid efforts around the world. Maybe the person I've spoken with will talk to family and friends, and more people will hear about this amazing little country that always punches far above its weight in bringing good into the world. But the best outcome in my mind is if I can inspire someone to go and see for themselves! I can talk about Israel until even my closest friends are ready to duct tape my mouth shut, but nothing can replace a direct personal encounter with the land and the people of Israel.
Every Saturday and Sunday, we raise our flag and set out our brochures and displays (including a life-size cutout of Gal Gadot as Wonder Woman at the front door). Once our videos and music are playing and our bourekas are hot, we open the doors.
Our guests are as varied as they come, and recent visitors have included:
A newly-arrived exchange student from Saudi Arabia who was surprised to learn that while Israel is a Jewish state, there is complete freedom of religion, with synagogues, churches, mosques and other houses of worship such as Druze and the world headquarters of the Baha'i faith. As well as agnostics, atheists and none-of-the-above.
A couple from Nigeria who are hoping to go to Israel next year on a church tour.
Two participants from a geology conference downtown who took one look at our Jerusalem stone wall and exclaimed, "Stylolitic limestone!" They explained how the stone is formed and described its unique characteristics, and I've been delighted to share the information with other visitors.
Children who are excited to see what their names look like in Hebrew and tickled to learn that books in Hebrew open "backwards". We have little cards with the Hebrew alphabet they can take home as a souvenir.
An active-duty US Marine stationed at nearby Camp Pendleton who has trained with IDF soldiers and showed me how to do the "Israeli lean" to check around corners.
Israelis on vacation who spot our flag and come in wondering what the heck is going on. They almost always invite me to visit next time I'm there! One couple almost burst into tears when they tasted our bourekas because they haven't had any for a month and were experiencing withdrawal.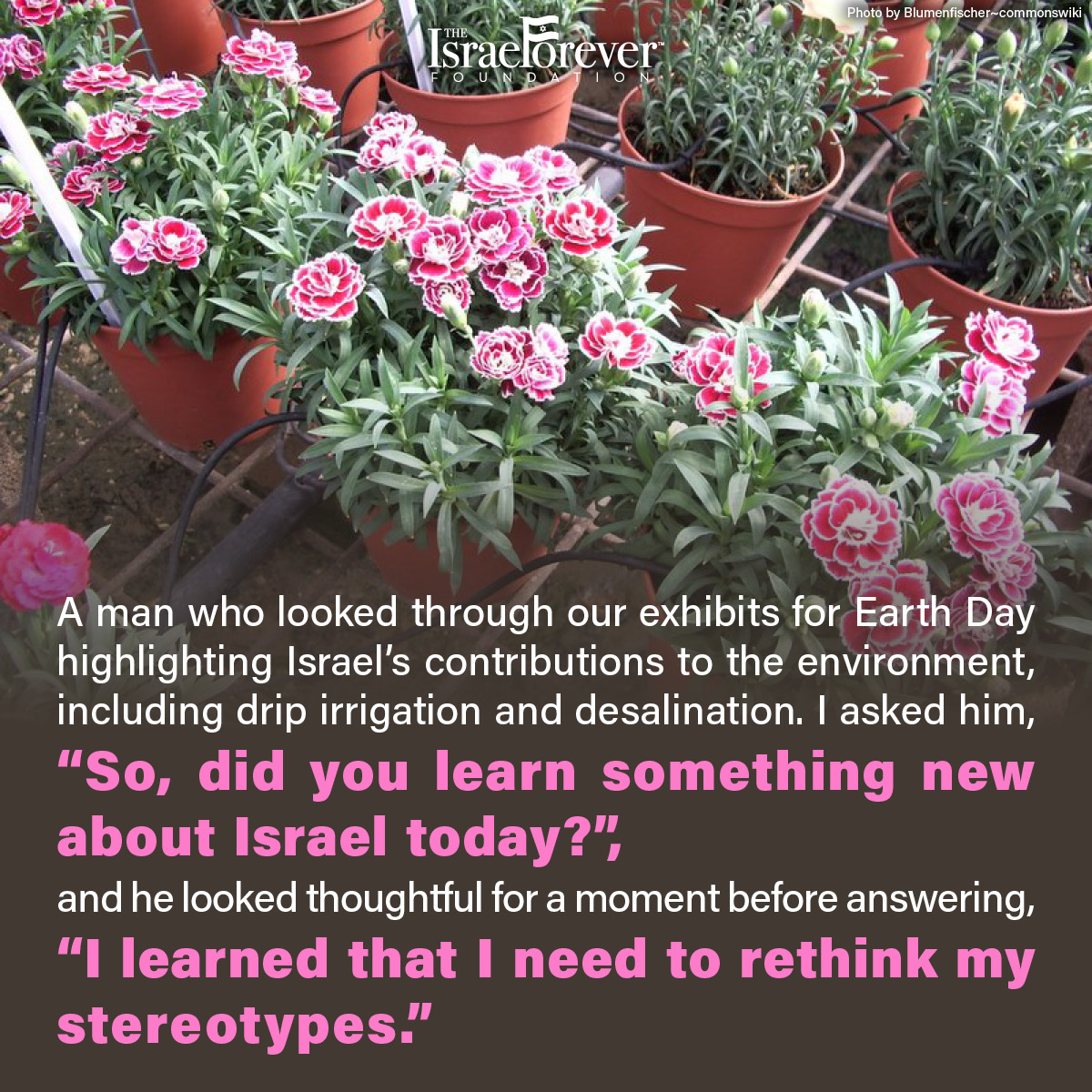 An 8-year-old Australian girl who dreams of being an archaeologist when she grows up, and who was fascinated to hear about Israel's history and recent archaeological finds.
A man from India who stared at the "British Mandate" section on our timeline with a perplexed look. I offered to answer any questions; he pointed at the sign and said, "The British screwed with you people, too? I thought they only screwed with US!"
A couple of young German doctors who were very interested to learn about medical innovations coming from Israel, including medical clowning.
Christian visitors who have been to Israel on pilgrimages and can't even talk about their experiences without choking up. It is so meaningful for them to see the places they've read about, and to understand that they're real.
A woman from Italy who recently had her DNA analyzed and found that she has a substantial percentage of Ashkenazi Jewish heritage.
A young Iranian man now living in the US who said, "I just want you to know we DON'T hate Israel or the Jewish people! Our government is crazy!" Since our bylaws prevent us from discussing politics, I turned the conversation to aspects of Jewish life in Iran and some of its unique customs. He stayed for a long time, and when he left, I asked if it was OK to give him a hug. He said, "Yes, I love hugs!"
We are always aware that even a few minutes may be enough to change someone's perspective, so no matter who comes in or what questions they ask, we greet them with a friendly smile, and answer honestly and respectfully.
We're lucky that in San Diego we have the House of Israel as our platform and entry point for Israel advocacy, but this isn't required to tell Israel's story. In truth, I have come to appreciate Israel Forever and their phenomenal range of
resources, tools and information
, making it possible for anyone anywhere to find ways to get the word out in your community. Based on my experiences, I can tell you it's the best feeling in the world to watch a visitor's face change, and to know that a mind has changed!
---
Recommended for you:
---
MAKE A DIFFERENCE AS AN ISRAEL FOREVER AMBASSADOR
About the Author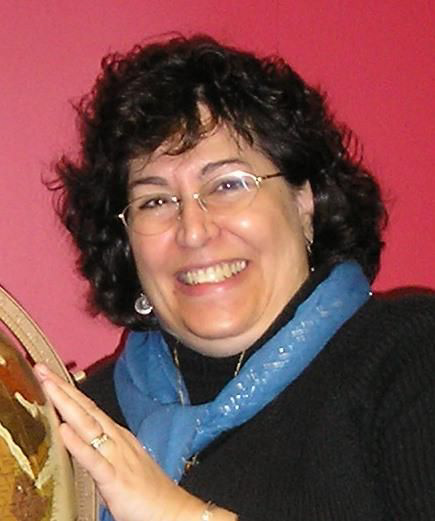 A passionate Zionist, Ruth is a Hadassah Life Member, President of the House of Israel in San Diego's Balboa Park, and a regular volunteer on IDF bases through the Sar-el program. Ruth works with teams, families and individuals to inspire Israel and increase awareness and activism. Ruth lives in Oceanside, California, with a French husband and a bilingual cat.