I was born in Argentina with Israel in my heart
By Paula Spiner
My name is Paula. I'm a 22 year old girl from the North of Argentina. I live in the smallest city in the country, Tucuman.
Although I'm Argentinian, I could just as easily say I come from different places. My roots are Russian and Romanian by my mother's side. Her family arrived in Argentina because of economic crisis but also persecution of Jews. My heart belongs to Israel.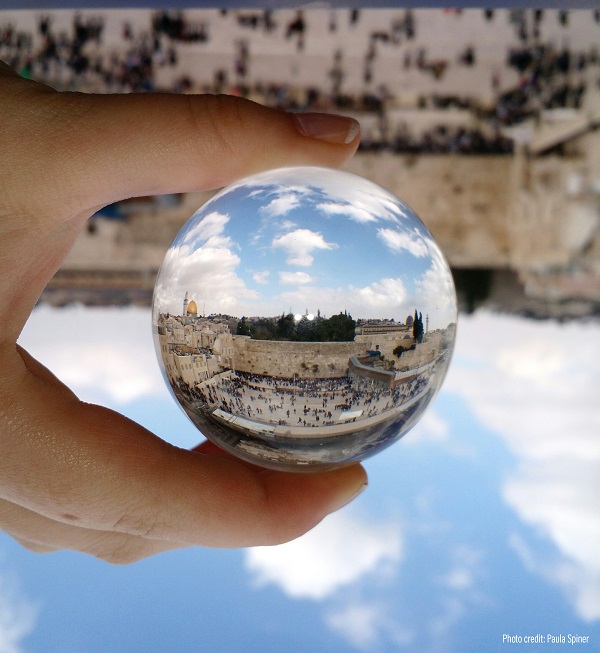 I grew up as a secular Jewish girl and finished my studies in the Jewish high school of Tucuman.
Israel, Judaism and the Hebrew language were always part of me because I learned from a young age to feel like that. I began learning Hebrew from the age of six. I sang HaTikva after the Argentinean hymn and celebrated Yom HaAtzmaut as well the Argentinean independence. I grew up learning the politics and geography of the very far off country called Israel, a place I only visited for the first time at the age of 15 in the year 2012.
And although I did not visit the land of Israel until my adolescence, to hear about terror attack victims was painful to me (I still feel like that). Even without knowing them, every injury, every fatality Israel experienced hurt me too. Every success the country attained was always my top update on my Facebook account. Once my first journey in this land was over, I understood the connection better and felt it even stronger than before.
Since 2014 I started a new journey in my life, I began my studies in the public University of Tucuman and after one year more or less (after my second time in Israel), I started my process of returning in teshuva which means becoming an observant Jew. Before my process started I wasn't sure If I was a believer, I was just used to move into Jewish environment: Jewish school, synagogue, Jewish sports club, Jewish friends…
I didn't know people who wouldn't accept me because of my religion until then. Now I do.
To take the next step in my life meant to get out of the Jewish community box and connect with other people with different backgrounds. I didn't have any idea that for so many people the fact of meeting me was actually to meet their first Jew. They didn't know Tucuman had a Jewish community, three synagogues, one sports club, one school, one cemetery. We just didn't exist for some people, but for the other people, those who did know we exist, Jews were sometimes a mystery, sometimes a disgusting word.
Genocidal, the new Nazis, killers, land usurpers, conquerors. Jews.
Not all of my university mates or professors were against Jews, actually, two of my best friends are Catholic and enjoy asking me about our culture, our food, and our traditions and about Israel.
But from the other side, many people smiled at me and then posted hateful things about Israel. The reason? I didn't look Jewish in their eyes, or according to them "the problem wasn't with Judaism, it was only with Israel and their politics." But… how is possible to separate Jews and Israel?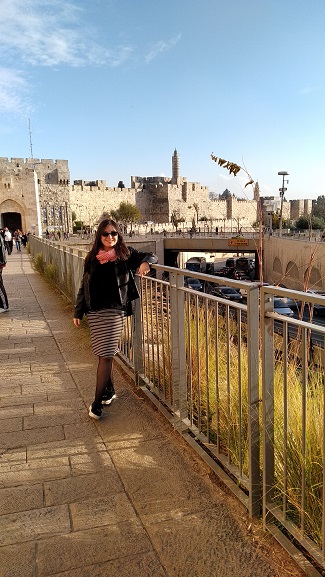 This year I obtained my first degree in Sciences of Communication and am looking forward to completing my second degree next year. When I ask myself why I have chosen this career, I may answer that I love to write, to read, that my personality is curious. But also the fact I'm a Jew influenced me.
When something happens in Israel, the mass media around the world and particularly in South America takes only one side - deliberately "misunderstanding" the situation, confusing the audience with inaccurate and slanted reports because of their interests.
It is incredible to realize how small things, such as switching from a passive to active voice in a sentence, completely changes the perception and condemns only one country, always.
As a student, I have learned that reality is not objective, our speech and vision always take one side or another. Me, as a young Latin-American Jewish girl, as a future professional of Communication, I take Israel's side. I stand with Israel; I stand with MY people, my brothers and sisters.
I can't know why I am in this world, what is my life's mission. But if there is one thing I do I know is that I want to have the tools and the space to spread the word, to Jews and non-Jews who are getting their information from the Spanish media. That's why I have chosen Israel Forever Foundation for my Internship in Israel. This is not about politics, this is about Jewish pride and human rights, truth and decency.
---
Recommended for you:
About the Author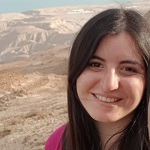 Paula Spiner is 22 years old. She is from Argentina, and she got her first degree in Sciences of Communication in 2018. Paula is returning in teshuva since her second time in Israel, in the year 2015 when she discovered a deeper connection with Eretz Israel. She wants to work with mass media to spread the world about Israel and defend it from the fake-news impregnated with antisemitism.