Images Through Time
By Rebecca Kowalsky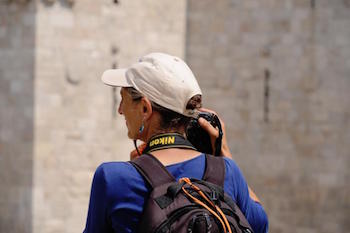 After making Aliyah from Chicago in 1985, I had the privilege of raising my children and building a business with my husband, Yossi.
My passion of photography emerged irrepressibly and the gift of developing a successful photography business followed that I called Images Through Time.
To me, photography answered an inherent need to appreciate and prolong the beauty and experience around me everywhere, but quite intensely in this, my homeland of Israel.
In my burning desire to take in the sights, and the human landscape of this rich and spirited country, photography become far more than a tool. It has became an extension of myself. At the same time it enables Israel lovers abroad to connect and hold onto something that was far away, but deep within.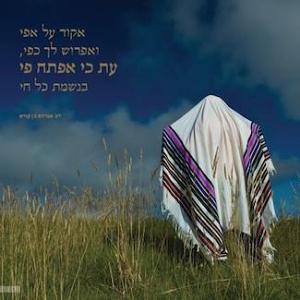 Wanting to do more with the visual power of Eretz Yisrael in addition to my event and portraiture lines, I ventured into publishing functional Judaica: namely, the Land of Israel Birkon. A vibrant and spiritual angle on the land of Israel, images of its people and its landscapes graphically designed and combined with the sacred words of the rituals that make us a People – a fusion of art and purpose.
Photographs of Israel empower those who want to feel connected to Israel, to embrace and hold close something that is precious to them.
Those living here or abroad; Jews and non- Jews, religious and secular alike, have expressed a deep satisfaction and enrichment as they have a realtime view of life here in Israel, thus enabling a true bond and participation in a sense..
Order your Eretz Yisrael Birkonim Today!

Now available in three versions - Find the one that best suits your needs and experience the power of seeing images of our homeland as you fill your home and heart with the beauty of prayer.

Each Birkon features original landscape photography of Israel overlaid with traditional texts for Shabbat (Sabbath) rituals, liturgy and songs, as well as Grace after Meals:

The Original, 108 page birkon with an abundance of zmirot, birkat hamazon, candle lighting, kiddush, havdala, and much more. To view, click HERE.
Our specially-commissioned Expanded, 132 page birkon. Includes all the original text and photos and has Mincha – Maariv and Sefirat Haomer highlighted with many new photographs. For this version, you can choose your own customized cover from our special gallery of photographs. To view, click HERE.
Our newest Compact, 32 page birkon, perfect for large smachot, with an all-new collection of photographs, birkat hamazon and zmirot. To view, click HERE.

Orders placed BEFORE Feb. 29, 2016 will receive FREE embossing (a 300 nis value (equivalent to $80 US, approximately)!) on orders of at least 100 units or more. Orders under 100 will receive a 5% discount on any size order.

10% off for registered Virtual Citizens of Israel by clicking the blue button below!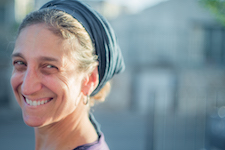 Rebecca Kowalsky is a fine art photographer, blending her passion for people and her photography. She photographs events, projects, and family portraiture all over Israel and the United States as well. Her end products are something you and your loved ones will treasure through time. For more information, visit her website by clicking HERE.

---
Recommended for You:
---
GET CONNECTED AS A VIRTUAL CITIZEN OF ISRAEL