Introducing Israel Forever Interns - Summer of 2018
The Israel Forever Foundation is a unique organization in that we are not about advocacy, "hasbara" but about being and helping other Jews around the world be our true selves in the deepest sense of the term. Jewish identity is intrinsically connected to Israel but many Jews have forgotten that, don't know how to connect or were taught to believe that they must connect via religion or politics which they may not feel comfortable with.
Our job is to help Jews around the world find their path to Israel and through that, their path to themselves - when we achieve this we create a strong Jewish community. This our way of making sure that Israel is FOREVER.
Israel Forever is pleased to introduce you to our summer interns. These special young Jews have joined our team to hone their professional skills, strengthen their own Jewish identity and Israel connection and, use their own voice to positively impact other Jews around the world.
Get ready, this is an impressive group!
If you or someone you know may be interested in becoming an Israel Forever intern in either our Jerusalem, Washington DC or virtual office, please contact us to learn about available opportunities.
---
Jordan Amorelli
Position: Marketing and Programming Development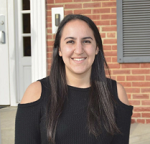 Jordan Amorelli is a rising junior at the University of Maryland, College Park. She is currently studying Economics with a double minor in General Business and Spanish. She developed a strong interest in business management and marketing from a young age when her parents, both chefs, built their own brick-and-mortar restaurant from scratch. After college, Jordan wants to pursue this field both on the international level as well as the domestic level. In her free time, Jordan enjoys playing sports, and being an active member of her sorority, Sigma Delta Tau, holding the position of Vice President of New Member Education.
Read Jordan's first Israel Forever article
---
Ondria Rees
Position: Graphic Designer, Arts Program Development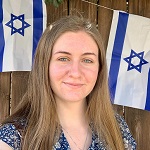 Ondria Camile Rees is 20 years old from San Dimas, California, and she attends Cal Poly Pomona majoring in graphic design and minoring in art history. She is a proud Jew by choice, having converted in 2013. Ondria went on Birthright Israel in June of 2016 and fell in love with the country. She is hopes to make aliyah in 2020.
Read Ondria's first Israel Forever article
---
Rachel Brynien
Position: Content, Communications and Outreach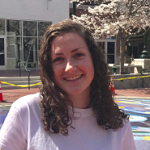 Born and raised outside of Philadelphia, Rachel Brynien is a rising junior at the University of Maryland. After taking a gap year in Israel, she decided to bring together her passion for traveling, culture, and problem-solving by majoring in International Relations.
Read Rachel's first Israel Forever article
---
Abby Chargo
Position: Educational programming, Strategic Communications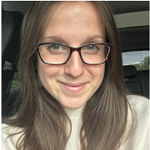 Abby Chargo is a Senior at the University of Kansas. She will be graduating this upcoming December with a degree in Strategic Communications and a minor in Jewish studies. She loves exercising, learning, cooking, eating a lot of food and meeting new people! Abby's greatest passions in life are Judaism and Israel and her career goal is to work for a Jewish nonprofit organization in the near future. Am Yisrael Chai!
Read Abby's first Israel Forever article
---
Sophie Leib-Neri
Position: Programming and Content Writing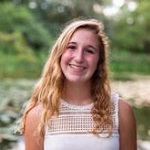 Sophie is a rising junior at Washington University in St. Louis studying political science, leadership and strategic management. Originally from Chicago, this is her first time in Israel. In addition to her time at the Israel Forever Foundation, she will also be working in the Knesset for MK Michal Biran.
Read Sophie's first Israel Forever article
---
Aubrie Jaworowski
Position: Marketing, Social Media and Content Writing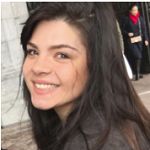 Aubrie jaworowski is a 21 year old student from Temple University. She is currently studying Advertising with a concentration in Brand Strategy and Research. She loves the outdoors, shopping and above all else laughing!

Read Aubrie's first Israel Forever article
---
Marshall Ivler
Position: VCI Strategist, Video Marketing and Outreach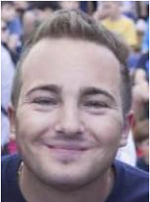 After discovering his love for photography at a young age Marshall Ivler hasn't traveled anywhere without his camera. As a current Junior at Indiana University majoring in Advertising and minoring in American Studies, Marshall has been able to align his personal aspirations with his academic endeavors. This summer he will be working on Outreach and Publicity as well as Photography and Videography.

Read Marshall's first Israel Forever article
---
Eric Blatt
Position: Content and Programming, Community Outreach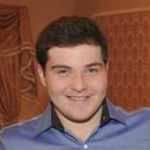 Eric Blatt is a student at Penn State. When he began college he knew one of the very first things he wanted to do was sign up for Birthright. Since his Birthright trip Eric has been to Israel four times through various programs and each time he deepened his connections to the culture and the people of this Israel.

Read Eric's first Israel Forever article
---
Jonathan Rubin
Position: Programming and Fundraising Development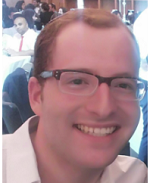 Since moving to Israel at age 15 in 2012, Jonathan has been heavily involved in community projects. Since arriving Jonathan has founded four youth movements with thousands of members throughout Israel. Over the years Jonathan has made his way to working in the Knesset and now to US Congress and the United Nations. Jonathan is studying for his B.A. in Government, Diplomacy & Strategy at IDC Herzliya.
---
Elliott Kramer
Position: Content and Outreach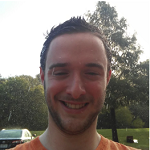 Elliott Kramer is from Edison, New Jersey. He moved to Texas in high school and is now attending Austin Community College. Until recently he was also working a serving/catering job. In his free time Elliott loves being outdoors, especially swimming. He also enjoys reading and learning about different cultures.
---
Recommended for you:
---
STAY CONNECTED NO MATTER WHERE YOU LIVE