The Israel Focus Of Tomorrow
By Lucile Dukore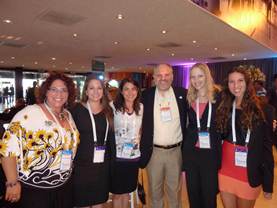 From June 18-20, The Israel Forever Foundation had the honor of attending the Tomorrow 2013 Israeli Presidential Conference. The conference has been running annually for 5 years under the auspices of President Shimon Peres.
As in previous years, the Conference focused on tomorrow-מחר by engaging on the central issues that will influence the face of our future: geopolitics, economics, society, environment, culture, identity, education, new media, and more.
This year along with bringing some of the worlds top minds together in Jerusalem, they also exhibited a lot of new Israeli technology from The Hebrew University, Tel Aviv University and Ben Gurion University in the Negev.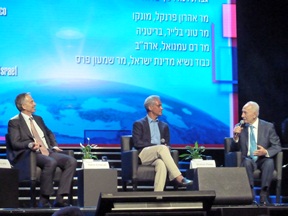 I have been searching for a way to relate to everyone who didn't attend the proper feelings and ideas that were portrayed throughout the two days. The truth of the matter is that the conference discussed more than just Israel, in fact there were panels that discussed the entire world without exclusively sticking to one topic.
All ranges of topics were discussed from brain technology to politics and some panels did not even mention Israel. However throughout every topic in every room, in every plenary session and in every press conference there was one feeling that overpowered all of the others: Hope. Hope for a better tomorrow.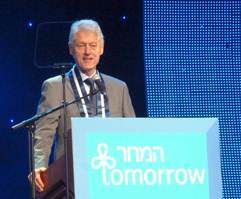 Even on the first day, President Bill Clinton stated, "How important it is to let go of yesterday and embrace tomorrow. We have to claim a future that we make." What he said reigned true for the entire conference for every single speaker, and every conference member who attended.
The hope and want for Israel to continue to be a technological leader, to be a safe haven not just for Jews but open and welcoming for anyone in the world and the continued hope for the Israeli people to continue blossoming (even in places like the Negev).
Even Sharon Stone said in one interview at the conference, "What I have always felt, for so many reasons, is we all look to Israel for an example."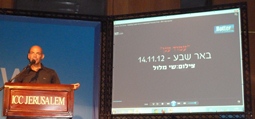 Throughout the conference, there were so many amazing Israeli innovations and minds that were brought together to the surprise and astonishment of many. Including Daniel Gold, from Gold Technologies that created the technology behind the Iron Dome, who came to the conference to discuss Israel's future with technology.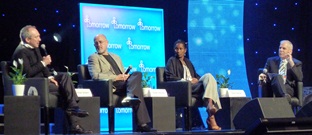 As contrast, there were other amazing panels that discussed the science of why we make choices the way we do. In addition, further incredible Israeli brain technology was displayed at the conference for people to peruse not only in Hebrew but also in English.
So when I write of this conference that brought together President Bill Clinton, Barbara Streisand, Ayaan Hirsi-Ali, Daniel Kahneman, John Chambers, Weili Dai, Yair Lapid, Benjamin Netanyahu, Sharon Stone, Robert Deniro, and so many other amazing minds, and leaders I find it hard to be able to summarize everything that happened, and everything that was discussed.
I will simply end with something that Weili Dai said most eloquently, and is what I feel a perfect summary of Israel: "For this country, I use the words "Eretz Yafe" (ארץ יפה)".
---
Recommended for you: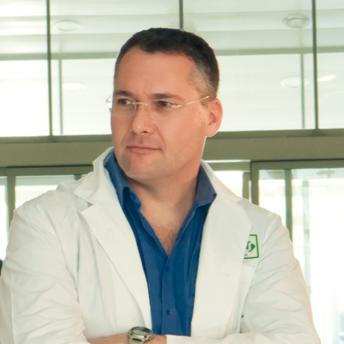 Washington Jewish Week
---
STAY CONNECTED NO MATTER WHERE YOU LIVE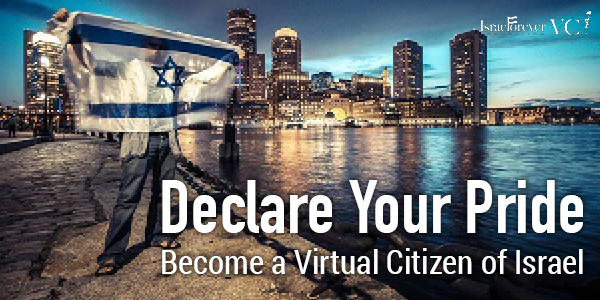 About the Author