Lessons from My First Trip to Israel
By Dillon Pérez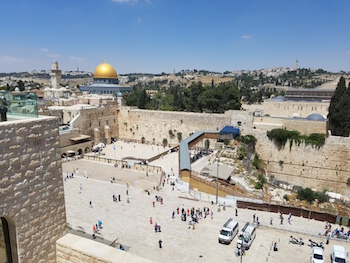 A few weeks ago, I wrote a blog discussing the many lessons I learned from my grandfather about Judaism and the importance of being connected to Israel. I implored my fellow Jews to pay attention to both the beautiful and the not-so-beautiful things that are occurring in the Jewish State; we have a right and a mission to make Israel a beacon of light unto the nations.
However, at the time of writing that blog, I had yet to ever step foot into the Promised Land. Well, I have been living and working in Jerusalem for the better part of a month now, and this is what I've learned so far:
I do not like hummus. I think it has a mushy texture, it is too cold, and the taste is entirely strange. To be honest, I know everyone says they love Israeli cuisine, but I am having poor luck: the falafels are too spicy, the shawarma is too heavy, the shakshouka is too tomatoey, and the schnitzel is too breaded. I have come to the conclusion that I was simply born with an entirely different set of taste buds than the average Israeli.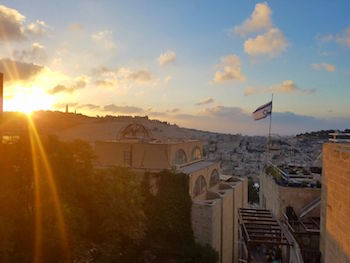 Air conditioning is the greatest creation of mankind. Within my first few days in Jerusalem, I bore witness to an Israeli heat wave, and the day felt like my last. No matter how dry the climate is here, once temperatures soar past 38°C (100°F), any and all places with A/C become your true divine salvation.
Stone is everywhere, and it gets everywhere. I buy a glass, and I find stone dust in it. I take out my black shirt, and it has white stone dust on it. I try to use a mop and it breaks apart because it is not built for stone. I take my first walk into the Old City, and I fall on my face because, you guessed it, my flip-flops are not slip-resistant enough for the stone. For the first time in my life, I just want hardwood.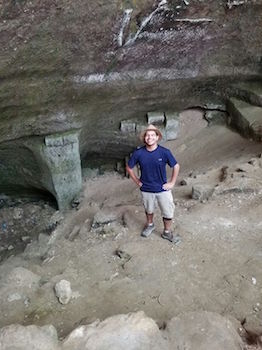 With all of that said, however, I have also learned that none of my aforementioned grievances really matter. Sure, this is not New York, and I am not in the United States. But that's just it: this is Jerusalem, and I am in Israel. I still cannot believe I am even really here.
I still cannot believe how beautiful the mountains, trees, and buildings are in Israel.
I will never forget my taxi ride from Ben-Gurion Airport in Tel Aviv to the Old City in Jerusalem.
I saw gleaming white rocks poking out of the sand; lush trees and shrubbery lined the streets. The buildings here are massive, innovative, and unique.
Every road in Israel is like a tour of all that G-d, nature, and yes, the Jewish people, have achieved.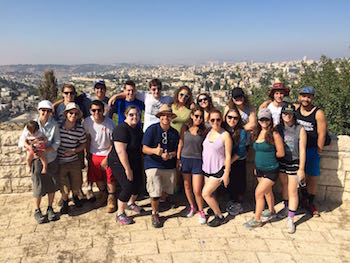 I still cannot believe how close I feel with something holy here. Yes, I believe in G-d, but even amongst non-believers, I have yet to meet a single individual who has visited the Land of Israel and not had a heightened sense of spirituality.
For Jews, so much of our history is literally embedded into the crevices of the cities and streets which line this country. So much of our suffering, progress, and triumph is encapsulated in the stories of both sabras and new olim. You feel all of it, and it is at your very fingertips.
Granted, it is a loud, proud, and sometimes intrusive mishpacha, but everyone in Israel interacts with one another as if they are close cousins. Take yesterday, for instance, when I walked into a coffee shop and saw two Mizrahi saxophonists spontaneously begin to play "Yevarechecha;" in a matter of minutes, a Chasidic family, a Modern Orthodox couple, a Sephardic tourist, and several young Israelis all came together and danced in the middle of the neighboring square. They all knew the lyrics, and they all symbolically and physically danced to the same tune; a centuries-old dream for Jewish unity was becoming just a little bit more of a reality before my very eyes.
I still cannot believe how much I feel like this is home.
Seeing a place for the first time and falling in love with it is such a worn cliché that it seems disingenuous, so I will not use it in this case. I am not falling in love with the State of Israel; I am learning from it how to love myself and my Judaism.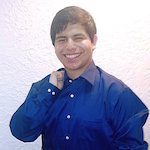 Dillon Pérez is currently an undergraduate student, majoring in Jewish Studies at Tulane University. A proud New Yorker, Ecuadorian-American, and Jew, Dillon has worked hard to develop his own connection with Eretz Yisrael from afar in much the same way as many of Israel Forever's Virtual Citizens.


---
Recommended for You:
---
What Israel Story do You have to Tell?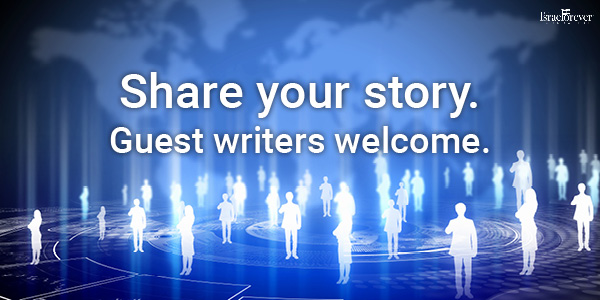 Submit your experience HERE