Letter From an IDF Soldier in Gaza
By Jonathan
The following is a letter written by Jonathan, a 24-year-old who grew up in suburban Maryland, to his family. He is currently in Israel serving in the Israeli Defense Forces as a sergeant in the Givati Brigade. He is one of hundreds of American volunteer soldiers in the IDF known as "lone soldiers." His unit has served in Gaza during Operation Protective Edge.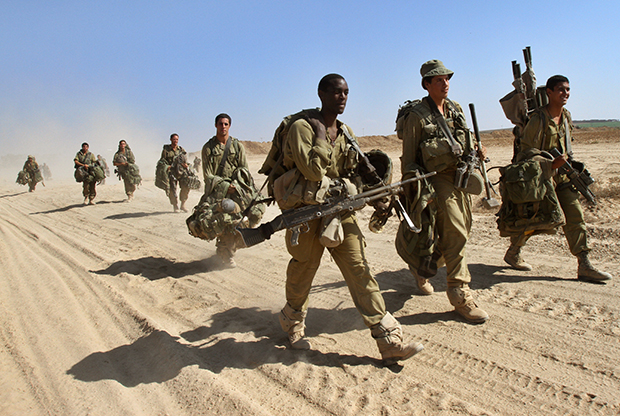 I've wanted to write this since I left Gaza.
Since I came out of Gaza I have stopped reading the international news. Some say we act disproportionately and with disregard for Gazan civilian life, and some outright say we are monsters and commit genocide.
I want to explain what the IDF is as I know it.
Two months ago I was having breakfast at a family friend's house when I got a text telling me to come back to base as soon as possible.

I returned to base on the other side of the country within a couple of hours to receive orders. We were on high alert on the Gaza border. Hamas had started shooting rockets again and were threatening terror attacks within Israel.

Around me were soldiers from all walks of life: secular Tel Avivians, Ethiopians, Kibbutzinks, religious Jews from the West Bank, Americans, and city kids from Jerusalem.
As we spent weeks guarding the Gaza border with Israel we received donations of food, clothing, and toiletries from Israelis and Jews all around the world. The donations poured in and the support letters and children's drawings we received made us smile.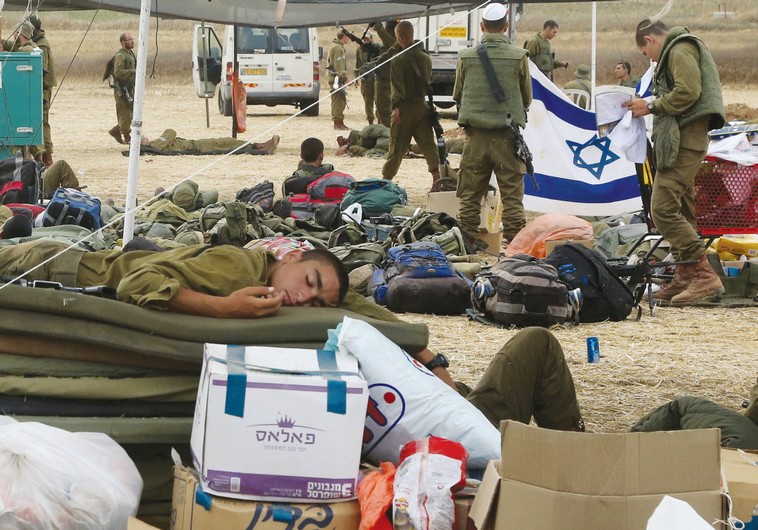 As the weeks continued and the rocket fire worsened we prepared for a ground operation. 

After not seeing home for over a month, we entered Gaza with the mission to destroy the elaborate tunnel infrastructure Hamas had built to infiltrate Israel and carry out attacks on settlements in Southern Israel. 

We would have rather been home with family and friends like normal kids our age in other countries; eating Mom's cooking, playing guitar, going out to a bar with friends, spending a day on the beach. None of us wanted war, but when Israel was under attack we were proud to be able to defend the country we love.

Once in Gaza we were met with deserted villages, booby-trapped with explosives.

The first week we did not see a single soul, only the traps they had left for us. We slept in an empty house and made the place into a fort. The commanders gave orders to do what we needed to make the house safe but nothing more. We were warned not to take anything from the house. Thirty of us slept in one room in a house.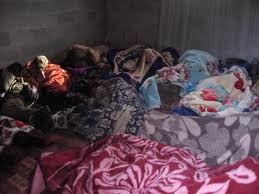 I felt uncomfortable sleeping in a stranger's house but I understood the circumstances. The owner had chickens in his yard and a fish tank in the house. One of the soldiers made it a point to feed the chickens the three days that we were there. An officer would feed the fish daily. One day another soldier came to feed the fish about half an hour after the officer, not realizing they had already been well fed for the day. I let him know and he went on to his post to guard.

My friends talked about how worried their mothers were and what they were going to eat when they got out and during our downtime we drew pictures on a piece of paper we found.

One day a few Palestinian men tried to come to the house where we were posted. It was the owner of the house and seven of his sons and nephews. We took them inside and talked with them.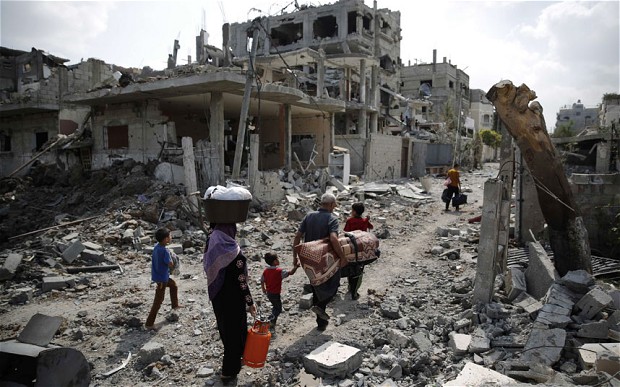 One of the sons was affiliated with Hamas and was sent to interrogation but the father seemed to be an innocent man. He said it was hard to keep track of what all of his children were up to. He said before relations between Gaza and Israel went bad he used to work in Israel in Petah Tikvah. He said he used to make good money and from that was able to afford the nice house. He talked about a hummus restaurant in Petah Tikvah and my commanders agreed with him that it was the best hummus in the area. He mentioned a shakshuka restaurant in that area as well that we didn't recognize but he said we had to try when we went back home.
A couple days later we spotted a Palestinian teenager walking close to the neighborhood, a place where the Gazans were warned to leave days earlier.

Our company commander went out with three other men to take him in and interrogate him. Our commander played the tough guy, and, using the little bit of Arabic he knew, tried to get information out of the teenager. After a few minutes it was clear the teenager did not have any information. He was looking for food for his family who was in the next neighborhood over and was hungry.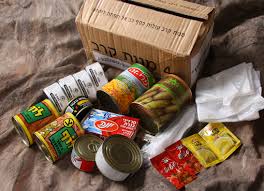 The company commander sent his radio control operator into the house. He gathered the food supply intended for the 30 soldiers for the rest of the day and put it into a cardboard box, including cans of olives, corn, chickpeas, beans, and tuna. On his way back to the commander he passed the front gatepost. I was on duty with a man named Hadar. We had just opened a pack of gummy worms we had gotten from a donation of sweets from Israel. We put the gummy worms in the cardboard box for him to carry out with him. The commander gave the teenager the box and sent him home.

As we sat in the house later in the day munching on bread, the company commander reassured us we'd have a resupply in 12 hours.
A few days later, an hour after a ceasefire came into effect, the company commander Benaya Sarel, his radio operator Liel Gidony, and Hadar Goldin were killed in an ambush by a suicide bomber who came out of a hidden tunnel exit.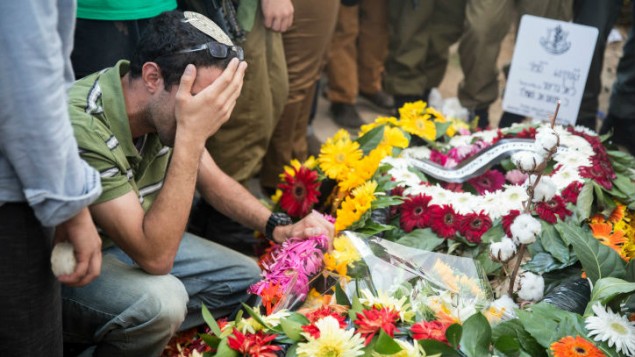 Our battalion commander says that we are a nation that loves life and are fighting an enemy that loves death.

I want to apologize to the innocent Gazans whose houses were left a mess by IDF units, and apologize to the Gazans who were injured and killed in the crossfire. War is sad and terrible and I don't wish it upon anyone.
I'm not sure what Israeli army the BBC, CNN, the U.N., EU, and many people around the world are talking about.
I am proud to fight for the most moral army in the world.

Read the original story in Tablet Magazine
---
With YOUR help we can provide support for the soldiers who put their lives on the lines to defend the State of Israel.

---