Help us make a tangible difference in the lives of those living in the shadows of terror and fear. All donations are being used to provide emergency supplies, food, messages of support and engagement throughout Israel's war-torn communities and homes.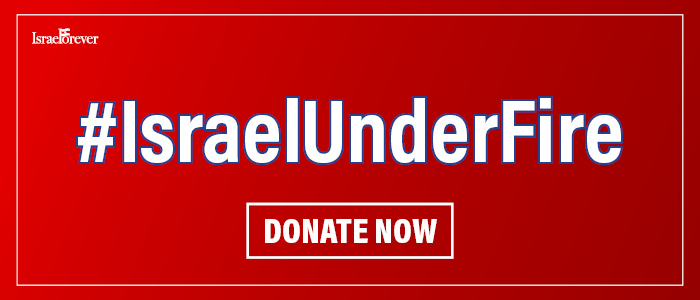 Your donation will be used to purchase, ship and emergency tactical supplies for soldiers through our extensive network of local grassroots efforts, to provide for community food funds, trauma treatment efforts, and mobilizing Jews around the world through activism opportunities. Tribute donations can be made to programs or honored recipient of your choice.

EVERY DOLLAR MAKES A DIFFERENCE!
Hosted Grassroots campaigns:
On Fire Under Fire: Al HaEsh for Displaced communities Kabbalat Shabbat
Nes Harim Community Security
Alonei HaBashan Golan Community Security
Facts on the Ground: University of Michigan 


Help us do more! Donate now! Our people need you!
Israel Forever is a recognized 501c3 non-profit organization. All contributions are tax deductible.