Life After The March: Finding The Silver Lining
By Miriam Spitz Kahan
My journey began 16 years ago. I was one of thousands who took part in The March of The Living in Poland. I'm still haunted by the memories of what I witnessed.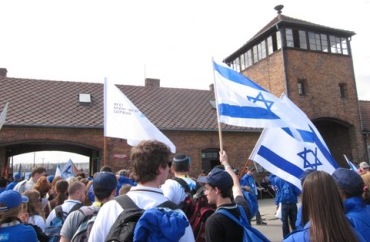 On the day we walked from Auschwitz to Birkenau, in the footsteps of those who were led to their deaths, I remember seeing the numerous Israeli Flags lining the streets, being held in the hands of 5,000 Jews from all over the world and it sparked a flame in my heart.
A flag that symbolizes the dream of so many of the millions who perished was there in Poland, waving proudly against the backdrop of the camps where they were murdered, a flag that continues to represent the that dream fulfilled.
As with all March of the Living Alumni, while my time in Poland has stayed with me forever, it raised many questions. Reviewing the daily journal that I have kept all these years, I cannot help but think back to those days in Poland.

These are some excerpts from the journal: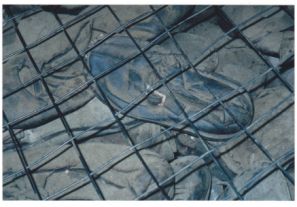 On the plane home:

As I sat on the plane returning home, I tried to wrap my mind around the reality that awaited me.

How am I going to handle being home? How will I be able to share my experience with people who have no idea of what I've seen? It seemed as if my faith and spirit have disappeared in the wake of the horrors that remain with me. All that I know has been turned upside-down. Everyone else is happy to be home. Not me. I don't know where I belong. What am I to do? I can't come to terms with what I saw, with how I feel.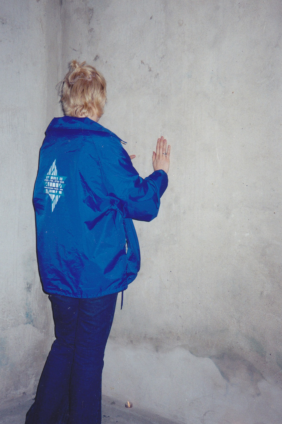 After 1 month:

It is hard for me to honestly describe my transition. But I'm starting to feel detached from my memories, from those souls who perished. My feelings of loss and despair have started to fade. I don't allow my memories to haunt my every thought, my every move. I do wish that they would. I feel like a sell-out because I'm not remembering every minute, every second those who perished.
I wish that I could force myself to mourn openly. I remember touching the walls of the gas chamber at Auschwitz. I look at the stone I took from the ground at Auschwitz and I try to smash it between my fingers, but it is too strong, like the Nazis – completely indestructible.

How did the survivors cope with survival? With a return to a world that would never understand what they endured, what they witnessed, and the pain they live with having lost everything and everyone they loved?
These questions and so many more were just waiting to be answered.
But there was a silver lining to the despair I was feeling. I knew that I would be heading back to Israel that summer. I was able to return to the one home where Jews are safe to be Jewish, unlike those who perished in the Holocaust. I fulfilled the old dream, the 2,000 year old dream.
"The old dream of a return to a land where we could belong, where we could live free from the hatred and persecution that plagued our existence in Europe...For the Jews who perished, it is in their memory that we must cherish and protect our one and only Jewish State," said Dr. Elana Heideman Executive Director of The Israel Forever Foundation and Holocaust Educator.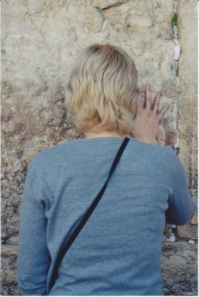 It was hard for me to comprehend this notion after visiting Israel from Poland as my mind was still closed to the hope, the happiness, the reality of Israel.
That summer, I was able to break down the stone wall around my heart and let in the beauty, the hope and the reality of Israel. Tears for all the six million fell as I touched the Kotel (The Western Wall) and left a message asking all the questions needing answers.
As I look back on my experience with The March of The Living, I wished there was a global community such as Virtual Citizen's of Israel™ for all March of The Living alumni that I could have spoken to, listened to, shared my thoughts, my loneliness.

Today I am proud to be a part of an organization that is reaching out to those who participated on The March of The Living, whether it was this year, 16 or 25 years ago.
Now you can feel a sense of belonging with others who shared your experience and who long for a way to actualize the commitment to the memory of those who perished.

Now, you can declare your pride and become a March of The Living Virtual Citizen of Israel™ and know that, together, we carry on a legacy the victims and survivors of the Holocaust would be proud of.
---
Recommended for you:
---
STAY CONNECTED NO MATTER WHERE YOU LIVE