The Gift Of Zoning Out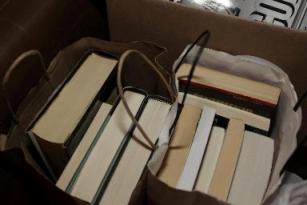 We all had books lying around. We all had a free Wednesday evening. And we all contributed to a hugely successful English reading materials campaign.
On December 12, with over 65 people joining us at the Lone Soldier Project's (LSP) Books & Brews Book Drive Campaign and Happy hour, we raised over $500 and a myriad of English reading materials for Lone Soldiers in the Israeli Defense Forces (IDF).
Thanks to participants in this hugely successful campaign, we gave more than just the gift of reading to Lone Soldiers. The Washington, D.C. community took their dusty, unused books lying in their homes, from both previous studies and simply pleasure, and donated them to Lone Soldiers in the IDF.
During the holiday season, they gave more than just a physical donation. They gave the gift of zoning out.

Lone Soldiers no longer have to wait around for the random packages from their families that would hopefully include the latest Sports Illustrated or New York Times bestseller. They no longer have to translate Hebrew materials found on their base in their time of relaxation. They can now simply pick up an English newspaper, magazine and book during their voluntary army service and just zone out.
English reading materials enable the Lone Soldier to wholeheartedly disengage from everyday hardships, loneliness, and even homesickness. However, this book campaign wasn't just the about donating the books.
This was a hugely successful community wide effort to ease the Lone Soldier's time in the army. While the soldiers volunteer the years of their life to protect the land of Israel, it still is a rigorous personal challenge. While trying to learn a new language (some coming in with no previous Hebrew training), the Lone Soldier's time for relaxation is crucial for long-term survival during army service.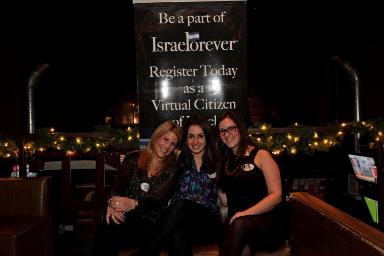 LSP and Israel Forever are committed to this effort: easing Lone Soldiers' service in the army. With the help of the Washington, D.C. community, we made the Lone Soldiers' life just a little easier. We enabled them to be reminded of the familiar by providing reading materials that would be easily accessible during their former lives. We showed our community support for their IDF duties.



The English reading materials campaign is a wonderful way to give the gift of zoning out to the soldiers, and LSP encourages youth and student groups nation and worldwide to launch similar campaigns. The more effort we put in globally, the smoother a Lone Soldiers' service in the IDF will be.
These Lone Soldiers are our heroes. They knowingly and willingly dedicate years of their lives to protect the borders of Israel. Men and women, both Jewish, and non-Jewish, leave their familiar worlds and enable Jews worldwide to always have a home. This is a choice only some make. But those who make it, need our support because they really are Israel's heroes.
---
Recommended for you:
---
SUPPORT LONE SOLDIERS ON THE FRONT LINES