Naomi Shemer, the voice of a nation
Naomi Shemer was one of Israel's most prolific and influential songwriters and composers.
She was born July 13, 1930 to Rivka Sapir and Meir Sapir, on Kvutzat Kinneret, a kibbutz her parents had helped found, on the shores of the Sea of Galilee. The beautiful views of her childhood as well as the words of the Poetess Rachel (who also lived in Kvutzat Kinneret), became themes in a number of her songs.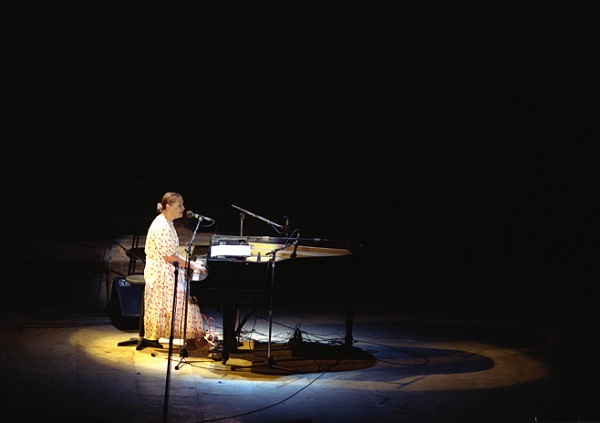 Naomi Shemer's songs are unique expressions of the Israeli experience, weaving together biblical and traditional Jewish references, literary references and modern-day experiences, hopes and dreams. Her songs are beautiful yet simple enough for regular people to sing. Each song is its own expression of love for Israel, her people and the love story between the Jewish people and our land. Some are documents of the atmosphere of the time like Lu Yehi, written during the Yom Kippur War and her most famous song, Yerushalyim Shel Zahav, expressing the 2000 year yearning for Zion and Jerusalem and the triumph of the return to sovereignty in the Six Day War.
This unique combination of a deep and passionate love story, beautifully yet simply expressed, places Shemer's songs in a category of folk songs elevated to the level of anthems of a nation.
Naomi Shemer passed away on the 26th of June 2004 (7 Tammuz 5774). She was buried in the cemetery of Kvutzat Kinneret, close to her birthplace, and alongside her parents, Meir and Rivka Sapir, not far from the final resting place of the poet Rachel. At her request there was no funeral procession and no eulogies were said at her grave. Instead, her friend, the singer and producer Dudu Elharar, performed the songs "Kinneret"," Chorshat Ha'ekaliptus" (The Eucalyptus Grove), "Lashir Zeh Kemo Lihiyot Yarden" (To Sing is Like being The Jordan) and "Noa" leading the mourners in an emotional and moving sing-a-long – emphasizing the importance she placed on these songs and her identification with them.
Since her death, Shemer's grave and her parents' home in Kinneret have become places of pilgrimage for many who treasure her life and works.
Familiarizing yourself with the songs of Naomi Shemer, their lyrics and the story they tell is a beautiful and fun way to deepen your connection with Israel. These are a few of her songs: