Park Timna: Israel's Wild South
By Miriam Lottner
Some trips are magical, and some just not meant to be. Luckily, my trip to Timna Park turned into a wild adventure!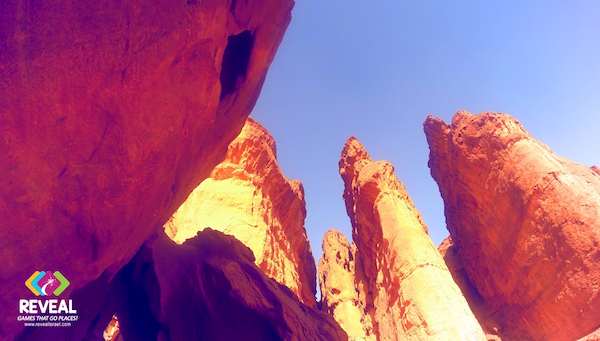 Imagine my surprise when my exploration of Timna started with 3 Germans, 1 Pole and 1 Turkish visitor squished into my car. (5 seats in a small Israeli car for 6 people with extensive gear...was a really TIGHT squeeze).
Right along the desert highway towards Eilat, is a small and unassuming turn off sign to Park Timna. To the side are glorious red and copper shaded mountains that look like they were forged by hand.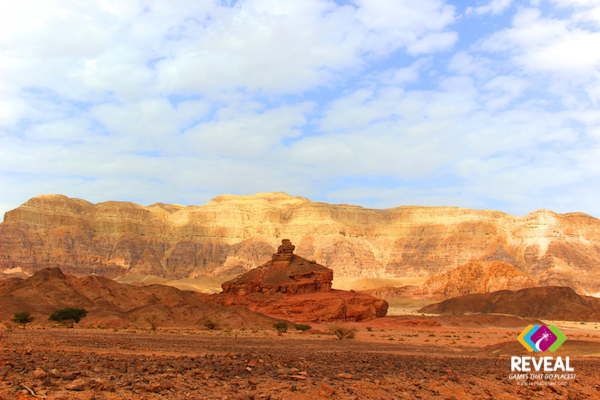 When I'm exploring, I find myself wondering about the first inhabitants and settlers of an area. How did they get here, what did they travel on (foot, cart, donkey, camel?) and how did they live? The flats seem barren, the mountains craggy, bare and lifeless. Until one takes a deeper look to find the beauty and the life within. It is hard to imagine finding water here, living in the brutal summer heat which can hit 115F/43C for days on end. Just imagining mining copper in this area thousands of years ago and the heat required for the smelting process makes me dehydrated….
I arrived in the middle of a sandstorm the night before, so the swirling sands had me certain that 4000 years ago, I would certainly have been a permanently wandering inhabitant of the desert.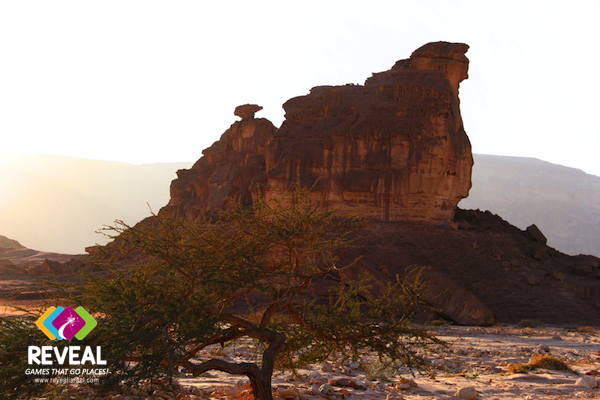 About a 2 kilometers after the turnoff, the flats give way to the start of the mountains and it was here I found 3 young Germans volunteers along the side of the road. I slowly pulled alongside them and asked where they were headed. They told me, "Park Timna, to rent bicycles." I asked them if they knew that to get to the park was another few kilometers and then within the park it was about 15 kilometers to the bike rental. They didn't believe me. I asked if they had water, as even though it was early morning, I could tell it was going to be a very hot day. No, they insisted they would buy some at Timna. (To get some perspective, I've been on Safari in Africa and Park Timna is more remote, has less cellphone coverage and only 1 option to buy water - 20 km from our present location). I told them I would give them a ride to the park entrance and they gratefully hopped in.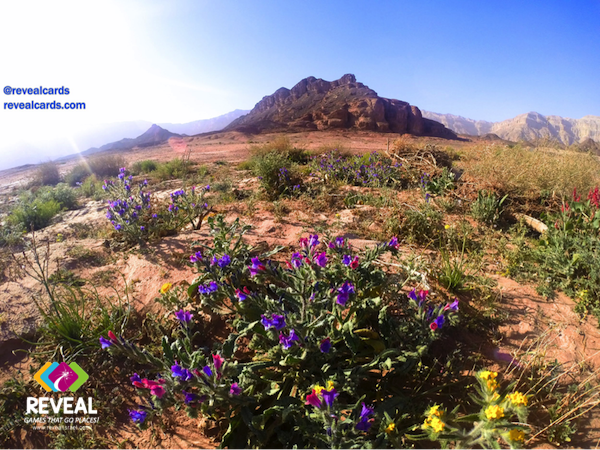 At the gate, we saw two more tourists. Perplexed at the lack of bicycles for rent by the entrance, waterless as well and wondering what to do.
So three German volunteers, a Polish national interested about the Holyland and a Turkish national who wanted to come and explore Israel for himself (because he felt the Turkish news couldn't be accurate) squashed into my car for the trek though all of Park Timna to get to the man-made lagoon and bicycle rental location at the other end. I gave each of them 2 liters of water for the day, and warned them about being out in direct sun midday. They thanked me profusely by calling me "Israel's Best Travel Mom".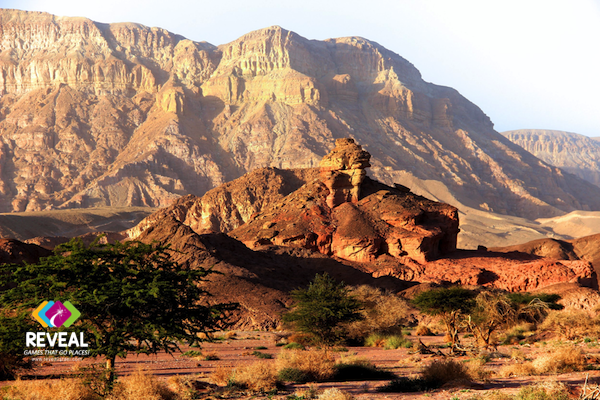 I had spent my drive into the park wondering about the copper mines and the life of the community at Timna thousands of years ago. But with my new passengers, my trip shifted and I could not stop but wondering at the strange fate that brought Germans, a Pole and a Turkish student into my experience.
One of my hitchhikers mentioned that had it been 70 years ago, I, the Jew, would not have been the recipient of their kindness as they were of mine. That fact, remains one of the true miracles of the State of Israel. We welcome the citizens of the world, people of every religion and faith, friends of humanity and peace, to enjoy, to learn, to explore and to discover everything there is to be found here -along side us. I wonder what other country, after thousands of years of persecution around the world could ever be as open, and as welcoming as we are? And yet, out there in the barren red hills and valleys of Timna, our true purpose continues to shine.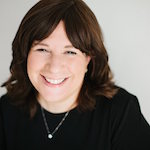 Miriam Lottner is the proud mother of twin girls, and the creator and founder of Reveal Cards. After making Aliyah from Los Angeles, Miriam spent the next 20 years working in senior roles in Israel's hi-tech sector. She is now a frequent public speaker, mentor, business consultant and advocate for women in technology. An avid photographer, Miriam loves to explore and makes sure to schedule travel adventures somewhere in Israel at least once a week.
Have you been to Park Timna? Show us your adventures for a chance to win!

Share your Timna experience as a part of The Israel Memory Project and you'll automatically be entered in our free monthly Reveal Israel giveaway!

Travel Mom Travel Notes:

Bring sufficient water, snacks, food, hats and sunscreen for your entire trip. (There is no kiosk at the entrance to the park. There is a small kiosk at the lagoon)
Bikes and paddleboats can be rented deep into the park near the lagoon but are not available at the entrance. There are bathrooms at the park entrance and again by the lagoon, but nowhere else in the entire park.
Travel by bus and hiking solo are NOT recommended. The bus stop is roughly 4 km from the entrance to the park, and the sites are 20-30KM around with no shade, no transport and no drinking water (except by the lagoon).
Timna is brutally hot in the summer months so fall and spring are great seasons to explore the park and see the flora and fauna.

Travel Mom Favorite Spots:

Half Mushroom - Pink rock anyone?
Purple Canyon - I've never seen it with water, I'm sure that would be incredible also.
Copper Road - The spring flowers here took my breath away! Glorious!
The Sphynx - As shown above, the best time to go is late afternoon and approach from the lagoon to see the full Sphynx.
---
REVEAL ISRAEL: ISRAELI ADVENTURE GAME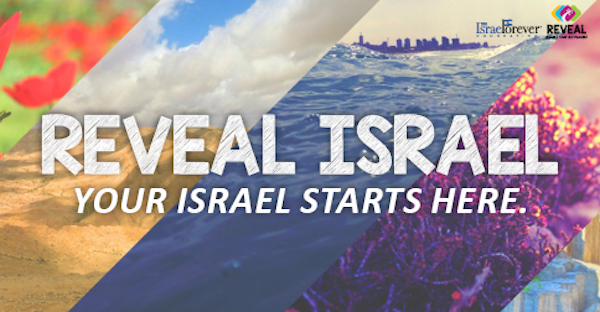 Whether you've visited before or not yet stepped foot in the homeland, Israel is ready for you to explore today!
REVEAL ISRAEL is the first ever 3-in-1 card game where you can match, spin and quiz your way to learning about Israel. Fun, compact and affordable - ensuring your next family game night or road trip is something extraordinary!

Shipping included for destinations in the United States, Canada and Israel. For all other international orders, email us HERE.

For Bulk Orders, or specialized options including wedding, Bar/Bat Mitzvahs or community fundraisers, please contact Miriam Lottner.

For more information about Reveal Israel, click HERE.

PASSOVER PRESALE - ENDS MAY 1, 2016

***20% of the proceeds of each sale are going to The Israel Forever Foundation***
---
Recommended:
---
VIRTUAL CITIZENS OF ISRAEL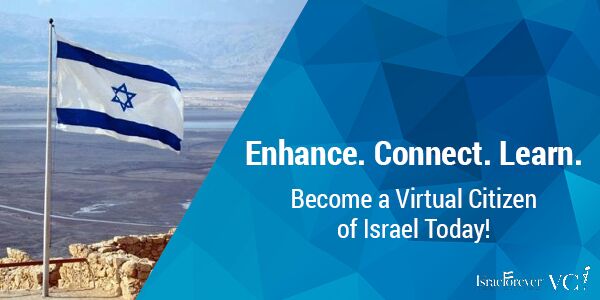 Be recognized for your commitment to Israel and join your fellow Jews in fostering unity, connection and appreciation of our ancient homeland and modern state today!