Reading Israel: In the Sands of Sinai by Dr. Itzhak Brook
By Heidi Krizer Daroff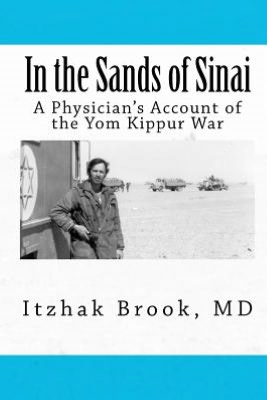 There are several ways we can access history, we can read books, watch movies, and talk to people who lived through it. Early this past September, I had the pleasure of sitting down with Dr. Itzhak Brook, a battlefield physician in the Israel Defense Forces during the Yom Kippur War and author of In the Sands of Sinai, A Physician's Account of the Yom Kippur War.
Dr. Brook shared stories of his parents who emigrated to Israel pre-1948. Early in his father's young adult life he was a professional soccer player. He traveled to Haifa to play on a team, established himself as one of the best players in the Middle East and decided to stay and make his home there. Later, his father was wounded during the 1939 Arab riots and was forced to give up his career as an athlete. His mother escaping Hitler's reign of terror, went to the land of Israel in 1936 for purely Zionist reasons.
As a young boy, Brook believed the re-birth of Israel was a modern day miracle. As a child he had witnessed British soldiers on the streets, curfews imposed on the citizens, and house to house searches. He has vivid memories of listening to David Ben Gurion declaring Israel's independence, the war that started immediately after as the neighboring Arab countries reacted to the news, and of the moment he saw Jewish soldiers, members of the Palmach, Israel's first fighters. Even living far away from Israel, it imbued him with pride in what was possible for our Jewish People.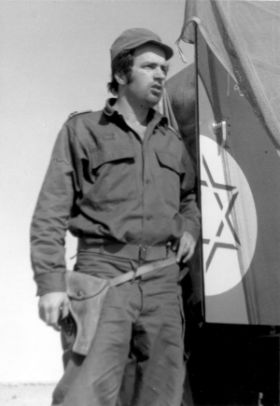 In 1959, Brook became an IDF soldier and his proudest day was when he finished Officer's School. He was attending Hadassah medical school when the Six Day War began and served as a medic.
He reminisces that during those years Israelis were brought up with a feeling of self-sacrifice, a sense that you do whatever is needed for your friends and the country. From kindergarten through joining the military, Dr. Brook was with the same group of friends. For years the group has met every four years for a reunion, they still meet today at age seventy.
As a battlefield physician during the Yom Kippur War he experienced severe trauma with his fellow soldiers. He developed several helpful strategies and many years later published his book recounting his story and lessons learned. His commitment to Israel remains unwavered as he speaks around the United States and Israel, in the hope that others will learn as he did of the cost of war in human suffering and the ongoing struggle that Israel faces every day, not only in wartime.

The Israel Forever Foundation is proud to feature In the Sands of Sinai as a part of our Reading Israel Book Club and to host Dr. Brook in Washington, DC for a Lunch & Learn on October 22nd as we continue to make Israel personal. For those unable to attend, we look forward to your involvement in the book club discussion.
To learn more, or to invite Dr Brook to your community, please contact Heidi Krizer Daroff by clicking HERE.
---
More on In the Sands of Sinai:
---
Interested in Learning More About In the Sands of Sinai?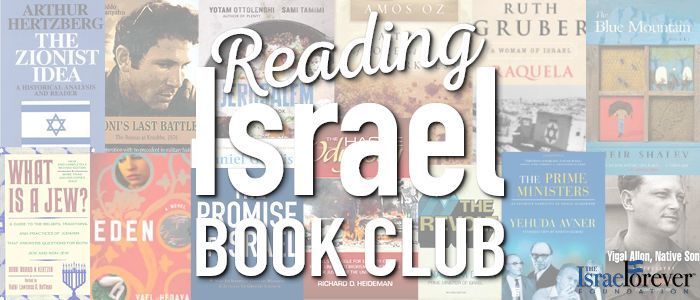 Check out In the Sands of Sinai by Dr. Itzhak Brook at Reading Israel Today!