The Road to Freedom: A Passover Story
By Erez Strasburg
When the people of Israel took off on their journey from Egypt to the Promised Land, all they knew was that they were fleeing to the desert. They had no idea how long the journey would take, nor what danger or adventures they had in store.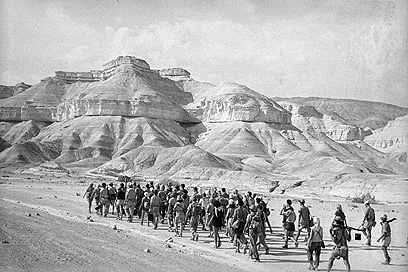 The only truth they knew was that they had a destination – the land of their ancestors. The land they so often heard of during gatherings and stories passed on from father to son.

This pilgrimage is the story we recall each year at the Passover Seder table, passing it on to our children.
In the winter of 1947, at the tender age of 14, Ziggy left his home town in Romania and embarked upon a long and unknown journey. He was unable to imagine then that within a year, he would be standing on the deck of a ship pulling into the Bay of Haifa, the Israeli flag waving in the sea breeze as he passionately sang 'Hatikva' – the Israeli national anthem.
In his diary, Ziggy describes crossing snowy mountain passes and hiding for days on end in a closed truck. No matter how harsh the dangers on his journey, he never lost his faith and optimism.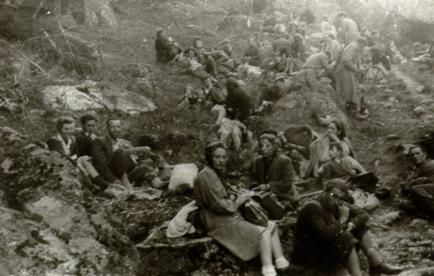 Two years ago, during the Passover holiday, we embarked on a quest of our own in honor of Roi's Bar Mitzvah. The plan was to cross Israel on foot from Achziv on the northern Mediterranean coast to the Sea of Galilee.
We began our journey with Roi, the Bar Mitzvah boy, his dad Lior, and his sister Rotem (today a soldier in the IDF). We were accompanied by another, more unexpected guest. As we hiked, a young boy hiked too. "This boy", I told Roi, "is walking too, only in another time and in another place. As our journey progresses, we'll read about this boy from his personal diary. We will understand his story, his hopes, and his fears."
The diary belonged to Ziggy. For the experience, however, I changed his name to Ze'ev.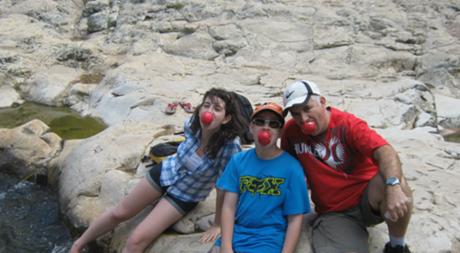 As we climbed a mountain in Israel, Ze'ev was crossing the Alps. As we crossed Kziv Creek, we read of Ze'ev crossing a river on a dark European night. As we enjoyed the beautiful blooming flowers of spring, Ze'ev shared with us his experience of seeing the beautiful city of Vienna for the first time. Sadly, to accompany his experience in Vienna, was also a tale of being arrested by Austrian policemen for not having papers.
Slowly but surely, through his story, Roi became acquainted with Ze'ev. He could sympathize with him, feel his longing for Israel, and learn something about a very different time in history.
At the end of our journey, we reached the diary entry in which Ze'ev wakes up early in the morning to witness his ship approaching the Promised Land. In the distance, he can see Mount Carmel, and the bay of Haifa as his long journey comes to an end.
I handed the diary to Lior, Roi's father, and asked him to read about this momentous day in Ze'ev's young life. "Dad", Roi asked, "Why are you crying?" as Lior was read the passage out loud.

It was then that Lior told his son that the young optimist that had accompanied them on their journey was not Ze'ev but rather Roi's grandfather and Lior's father, Ziggy.
That evening, as the whole family gathered together, I saw the warm and loving hug Roi gave his grandfather, the endless optimist.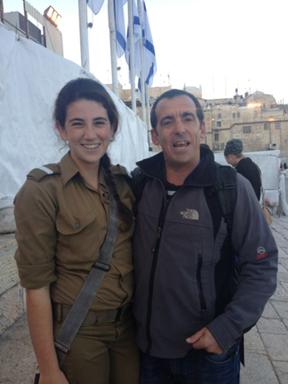 Every journey is speckled with good times and with hardships. As we recall the story of Passover at the Seder table next week, let's take a moment to remember our own journeys as well as those of our ancestors. But most importantly, let's take a note from Ziggy, and embrace the endless optimism that will guide us through any and all trials.
Epilogue: Several years later, I was crossing the Kotel plaza in Jerusalem when someone called my name. I saw a young female soldier dressed in an Officers' Corps uniform. "Do you recognize me," she asked. I couldn't believe my eyes. It was Rotem, Roi's sister, now a proud officer in the IDF. Seeing Rotem standing there in her IDF uniform was living proof of how Ziggy's optimism and love for Israel influenced his family, and made me all the more grateful to have shared in a part of their incredible journey.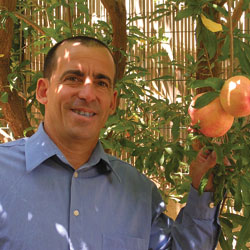 Fusing his 25 years of professional hospitality, educational and tourism experience with his love for people and Israeli culture, Erez Strasburg is the backbone of the Milestones experience. Expertly customizing his tours to suit each guest's needs, requests and passions, Erez is well known as one of Israel's most flexible and creative tour designers. By bringing the concept of a 'personal touch' to Israeli tourism, he has succeeded in changing the way guests experience the holy land.

Read the original blog post from Milestones Israel.
---
Recommended for you:
---
What does the Passover story mean to you?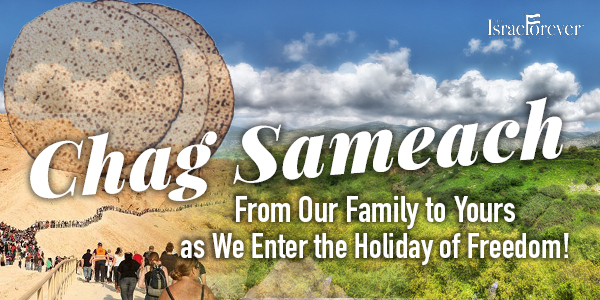 Explore Israel this Passover with our Exciting New Content!
---