School of Combat Fitness of the IDF
Yossy Mendelovich
I admire those young men and women serving as combat soldiers in the IDF.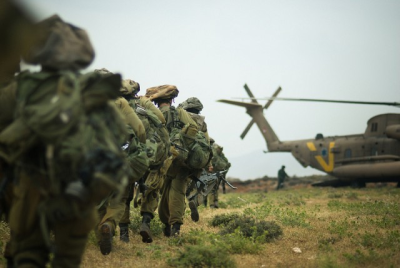 I know it's difficult and super demanding part of their life - when other youngsters in other countries go to college, those Israelis are drafted into the army delaying all their life planning in order to serve and protect the land of Israel.
As a combat soldier in the past and filmmaker in present, i try to do my best and with a decent effort to film those guys so they can watch themselves and explore what they went through.
When the commander of the IDF School of Combat Fitness, lieutenant Colonel Gil Amber asked me to make the film of the School, i was very excited because i saw this as a great opportunity to focus on those combat soldiers and share the film with the world in order to let them know that their hard work is well appreciated among Diaspora Jews and even other countries which appreciate the essentiality of protection of state borders.
The School of Combat Fitness main objective is to implement the importance of physical fitness and culture, the combat fitness among the IDF's soldiers, and to constitute main Intersection of combat and fitness qualifications among the combat forces, as a part of the main goal of protecting the State of Israel and its independence.
Every IDF combat soldier undergoes some tests and evaluation in this school, so everyone of them is well familiar with school's obstacles, instructors, facilities and mud.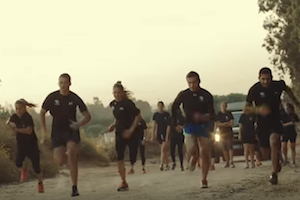 The school also hosts one of the main event in the IDF - The Annual Championship of Combat Fitness. The soldiers are notified within one week in order to prevent special preparation and to test the readiness of the IDF combat devisions.
It means that as a combat soldier you always have to be prepared, and when you get the call of this Annual Championship, you have to go and give it all for the sake of your unit. it's a lot of pressure mainly mentally than physically, because nobody wants to get his unit disappointed of him.
I remember me as a combat soldier getting heart bit beyond 120 in rest when my commander told us that we have to participate in this Championship. Nobody enjoys 5 km obstacle race followed by intense fire range under physical exertion and a full contact hand-to-hand combat with other units for desert. But... when you are there, you can not afford yourself not to give it all you got, for your brother in arms, for you and for Israel.
What does it mean to be a youngster in Israel comparing to other countries. Does those young men and women have to plan their future in a different way?
Does the IDF has the capabilities to make someone more mature and with enhance responsibility?
What does it take to be a combat soldier? Does physical thing is the only domain or there is also the mental phase?
Is there is different between being a combat soldier or a non combat soldier? Answer this question from a physical, mental and brotherhood points of views.
Why does the massive stress in being a combat soldiers cause to enhance brotherhood within the unit?
Why is it necessary to test the combat soldiers in a one place with identical conditions?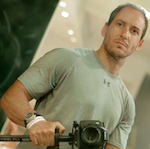 Yossy Mendelovich is a filmmaker, lecturer and also serves as a cinematographer and editor in the Israel Defense Forces combat units. Yossy's films are focused on the global importance of the State of Israel as the jewish homeland. To view more of Yossi's work, check him out on Facebook and on Vimeo.



---
Recommended:
---
SUPPORT LONE SOLDIERS ON THE FRONT LINES