Show Israelis You Care: Support Small Businesses
While Israel battles a war on terror, she must also battle a political war, with boycotts, media bias, and anti semitism.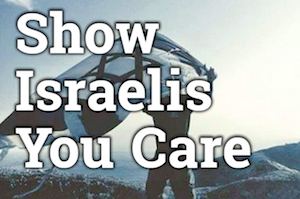 And just as I rack my brain for ways to support my fellow Israelis physically and emotionally, I see a turn for the worse when it comes to our economic stability: The European Union has decided to label any and all goods produced in the settlements, defining them as "land seized in the 1967 war," boycotting the country, and further straining the economy already impacted by the diminishing tourism.
This make us even more determined to help the businesses that are directly feeling the impact of this expression of Antisemitic bias and hate.
Just as we here at The Israel Forever Foundation don't focus on politics, neither does our desire to support our fellow Jews here in the Land. With daily terror attacks, people just aren't going out. They certainly aren't shopping. Jerusalem shop owners stand outside their shops trying to lure customers in, to no avail. Some businesses have even written directly to us for help.
Yes, we can help you. Because we have incredible supporters that care about Israel and want to help. Because we have an ongoing campaign, "Show Israelis You Care," and now we want to focus on local businesses. With the holidays of giving just around the corner, this is a great time to buy something you need, or don't need. A gift for a friend, the perfect necklace for your wife, mother or daughter, bar/bat mitzvah, or as a thank you to a teacher.
No matter where we live, we can all do our part as Jews - whether Israeli, American, French, British, Canadian, Australian, German, ANYWHERE - to do good and find ways to help our homeland and her citizens. We have collected a short list of online shops where you can not only be buying blue and white, you can also get a special discount as a Virtual Citizen of Israel (coupon code required).
In our continued effort to Make Israel Personal, we also wanted to introduce you to some of the small business owners - to share their stories and what inspires them to never give up hope, even during these challenging times. Come get to know them, and then get out that credit card and go wild!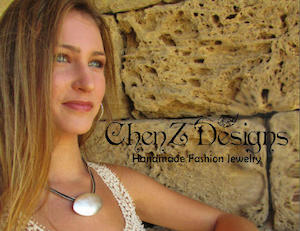 Tell us a bit about yourself

My name is Chen Zucker. I was born in Israel to a father who was a Holocaust survivor and my mother who was born here. I have lived in Israel all my life and I am a proud mother to 3 kids who served in the IDF with special duties in elite units. One of my sons just got married, so now I am also a proud mother in law.
How did you begin designing jewelry?

I began handcrafting jewelry as a teenager, but once my children were grown I worked at turning my hobby into a profession by creating Jewish jewelry with a fashionable look. At first, I began making jewelry with Jewish charms for myself and gifting some of my designs to close friends. When my friends asked me to make jewelry that they could use as gifts, and asked me if I can also ship them abroad to Jewish people, I knew I had found a profession. I created 'Chen Z. Designs,' limiting the quantity of each new design. I don't like producing mass creations, and I prefer the challenge that innovation and creativity brings me with each new jewelry piece I create. The motto that drives me…"combine Fashion with Tradition"
What's a day in the life of a creative designer?

I love to start my day with a cup of coffee while sitting in my garden and enjoying the flowers and plants around me. As you may know, in Israel we have wonderful weather. It sets the mood for me to think about new ideas and creations. Once I enter my studio, I spread my materials across my desktop and begin putting my ideas together utilizing materials and colors. I feel so alive when I have finished a new design.
What makes your jewelry unique?

The vibrancy of colors, which I combine with high-quality leather cords and gold/silver plated metals is the unique look and effect I strive for. The inspiration I get from my beloved country Israel: Turquoise, the color of the sea, is something I use a lot. The camel color which reminds me our earth. Mixed pictures of beautiful Israel that leads me to my combinations with the Jewelry materials.

My customers like my use of trendy styles along with traditional Jewish symbols and charms. Many of my designs offer multiple options like my popular wrap bracelet which can also be worn as a long or shorter double wrapped necklace. So, women can use it in various ways and feel that got their money's worth.

In these modern times when almost everything we buy is mass produced, it is refreshing to look for, and find something unique and different. This is what motivates me in creating and hand crafting something special and yet affordable as a gift for someone that is loved and cared for. And of course the fact they are all Made in Israel.

I would like to offer Virtual Citizens of Israel, free shipping from my online store until December 31, 2015. Happy Chanukah!
---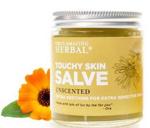 "We realize that little we do or say here in America can have a direct effect on ending terrorism and bringing safety and security to the citizens of Israel, but that does not mean that we can't lend a helping hand to those who need it most," said Assayag. "In Hebrew, the number 18 represents life. By allowing our customers to donate directly every time they make a transaction, countless numbers of victims of terror will receive the extra care that they need most during these trying times. We hope this effort will be noticed and implemented by other businesses so that we as a community can help even more," Owner, Ora Assayag

18% of purchases will be donated to victims of terror in Israel.
---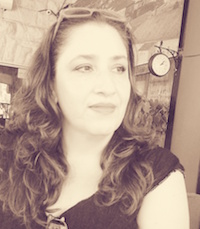 Last Friday France experienced a shocking terror mega event. Major department stores shut down. People were too afraid to come out of their homes. No one was in the mood to buy anything. The band, U2, cancelled their upcoming concert. Local municipalities declared a curfew.

Just image what it is like for small businesses during these times.

Imagine what it's like to live in a country that deals with terror every day, every night, since, forever.

My name is Liora Cohen, 42, the mother of five amazing children and the proud owner and founder of OkkaOkka, Textile Goods. After giving birth to my fourth child, Karni, who is now six-years-old, I got tired of my legal career. I was searching for change and more quality time with my friends and family.

One day a friend dragged me to a sewing class. I already knew the basics of the craft, since I had studied fashion trading at Shenkar, the Israeli Academy of Fashion. From the moment the class started I was instantly drawn to the creativity and creation of the art. That was it for me. I started importing fabrics from Japan and the US, obsessed with the materials, the colors, the smells of fresh fabrics. The prints were like magic to me. I developed products and items for sale.

But back to the current situation here in Israel. Things tend to be kind of 'bipolar' here. On the one hand everyone wants to feel good, blossom and live a daily routine of passionate work and family time. But sometimes always happens, and usually it is connected with terror. Last summer it was the Operation in Gaza, "Protective Edge," with daily rockets throughout the country and this year it is the third intifada.

I am not selling necessary food products, so my sales rely heavily on the mood of the country. When people are afraid of being stabbed in the streets, they aren't in the mood for buying a Frida Kahlo pillow. As well as the constant threat of terror, I have found the government does not really support small business. With the high taxes, cost of living, and threat of terror, small businesses are just trying to survive to the next day.

I believe in supporting Israel through buying power, especially when it comes to encouraging small businesses. Today, I manufacture a wide range of products,custom tailored, and with a clear agenda and social message about the politics of the body and feminism. I think women should be more daring and not afraid to express themselves. They should show how wonderful they are, and truly flourish and allow the whole world to see it. When you buy one of my products, the money goes directly to my family, for food, kids footwear, clothing, and more.

Virtual Citizens of Israel can receive free shipping by using code ILOVEISRAEL

This is how you can show Israelis you care, and enjoy something special for yourself too.
---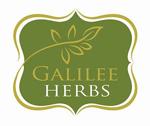 I'm Janice Kaye, a mother of three,, formerly from Manchester, England, now living in Northern Israel, just a half an hour drive from Nazareth and the Sea of Galilee.

I started in E-commerce by selling on Ebay when I chose not to return to salaried employment after the birth of my third child about 10 years ago. I started by selling dried rose confetti and dried rose heads for weddings. I then expanded to selling all sorts of floral crafts, botanicals and spices. After a while I realized that I needed to sell products that were unique to Israel and I added olive wood holy land souvenirs to my inventory. Inspired by my success, I set up my own internet shops where I offer more products than I can offer on Ebay, including a range of high quality jewelry that is made in Israel as well as a range of personalized jewelry in both Hebrew and English.

I believe that we live in a global economy and there are no longer any economic boundaries. For those people out there who support Israel, they should support the Israeli economy to counteract the damage of the boycotts and the BDS movement. In addition to that, the items I sell are uniquely Israel - unlike most things today, you can't get these from China and if you can, it is cheap imitations without the imbued spirituality. The herbs and spices grown in Israel are the tastiest in the world due to our unique climate. If you want to show Israelis you care, and also add a new spice to your palate I would recommend zaatar/hyssop - but be warned, once you start eating it, it is addictive.

Virtual Citizens of Israel 10% voucher code: IFE10PC
---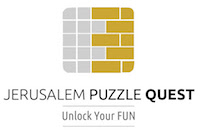 When coming to Jerusalem, there are many historical and religious sites one must see, but what about just having a fun activity, one that might even make you think? The Jerusalem Puzzle Quest, provides a fun interactive activity, taking place in a room, with a story, a goal, and leaving it up to you how to get out and succeed. Jerry Glazer, founder and director explains that, Jerusalem Puzzle Quest, "transcends all religious, gender and cultural boundaries. In certain cases our activity can provide a perfect setting for coexistence. Simply put, our activity allows, for example, an Orthodox Jew and child, a Christian couple, a Muslim pair of teenagers and Asian tourists, to work together as a team to achieve the goal of escaping the room. The Jerusalem Puzzle Quest provides a memorable experience for families and groups alike. Many people leave the activity thinking that this was the best activity they have ever done, as the activity is a group based thinking activity. Often when people come to Israel, they visit historical, religious, or tropical sights, but do not experience a fun cerebral activity. Our activity fills that void quite well."

10% discount to Virtual Citizens of Israel

Check out a video HERE.
---
ADDITIONAL ISRAELI BUSINESSES TO CHECK OUT
Interflora
Caesarea Arts
Gerstein Designs
Imperial Car Service
Virtual Assistants Israel
Campaign for Gush Etzion Small Businesses
Israel ScaVentures
Delivery of cakes to ur door!
---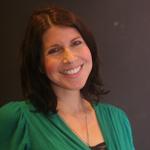 Molly Livingstone is a freelance reporter and comedian, not to mention a mother of two, living in Jerusalem. While playing all those roles, the script remains the same, showing the world the Israel that she sees everyday, from the people and places, to the culture and definitely the food.



---
Recommended:
---
SHOW ISRAELIS YOU CARE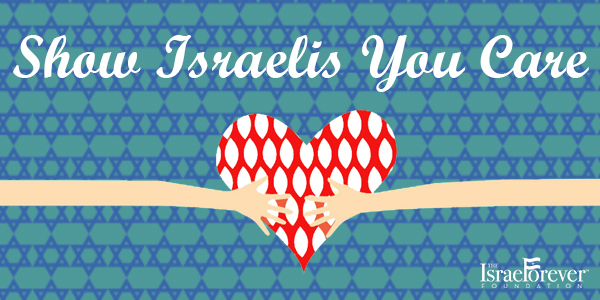 Make a difference for Israelis who don't want to feel alone in this struggle to keep on living
About the Author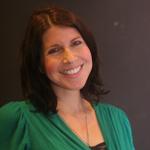 Molly Livingstone is a freelance reporter and comedian, not to mention a mother of two, living in Jerusalem. While playing all those roles, the script remains the same, showing the world the Israel that she sees everyday, from the people and places, to the culture and definitely the food.