Social Media Success: Reaching New Heights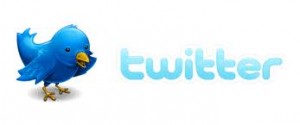 It's Friday morning here on the East Coast of the United States. I have about a million and ten things to do to prepare for Shabbat and my trip to Denver, Colorado tomorrow night for the Jewish Federations of North America General Assembly. I had to stop all of that for a moment and "apologize" if I kept any of you awake last night! Did you hear the cheering and the cries of joy? Did you wonder what all of the commotion was about? Did you figure that somewhere in the world something good was happening? If you did, you were right!
Last night, November 3, 2011 at about 10:44 pm The Israel Forever Foundation reached 1,000 followers on Twitter! Just one day after we celebrated the 94th anniversary of the Balfour Declaration, the original birth certificate of the State of Israel, when British Foreign Secretary Arthur Balfour's declaration was issued in the form of a letter to a leader of the British Jewish community! That letter had stated: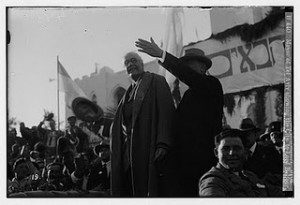 His Majesty's government view with favour the establishment in Palestine of a national home for the Jewish people, and will use their best endeavours to facilitate the achievement of this object, it being clearly understood that nothing shall be done which may prejudice the civil and religious rights of existing non-Jewish communities in Palestine, or the rights and political status enjoyed by Jews in any other country.
And now we are celebrating another milestone for Am Yisrael and Israel Forever!
There are a few reasons why I value this milestone so personally:
Growing our followers on a steady basis proves that people all around the world care about Israel and want to connect with the people, the land, and the history on a consistent basis.
As we were climbing toward 1,000 many of our existing followers tweeted about our goal of reaching 1,000 before our arrival in Denver. It was so inspiring that so many organizations and individuals support our efforts. We truly appreciate them and look forward to years of partnering on behalf of our beloved Israel.
3) I was on the phone throughout the evening with our Co-Founder/Co-Chair Phyllis Heideman. We were watching the numbers rise and we could feel the strength of our people all around us. It culminated in a teenager from Spain becoming our 1,000th follower. Not only did she click "follow" but she wished us Simcha, Bracha, and Hatzlacha, ( Hebrew for joy, blessings, and success) in our endeavors! Phyllis, her daughter Ariana, a member of our International Leadership Council, and I were reading it at the same time. I said to them, " this is why Israel is forever! If we have teens who speak this way, it speaks volumes about the character of those who support Israel!" Then we each shed a tear of thanks.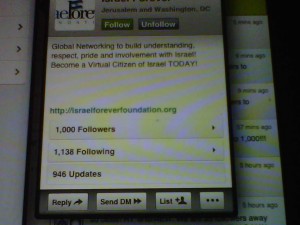 I was so pleased to email the good news to our Director, Elana. Being as Israel is six hours ahead of us she was sleeping soundly in the land we are all so devoted to. But I am thankful my "dance of joy" was felt by so many others who are seeing the value of an organization in pursuit of unifying the passion and love for the many dimensions of Israel that emphasizes the value of her existence and isn't daunted by the media in our efforts to increase that love worldwide. While I may have kept some of you awake as the numbers neared the milestone of 1000, I sincerely thank you for your support and look forward to years of sharing in our mutual love of all that makes Israel so special.
Now that we have reached 1000 Twitter followers, and our Facebook page receives more likes each day as well, we hope to soon achieve our next goal of reaching 1941 Virtual Citizens of Israel in honor of Gilad Shalit's return home after 1941 days in captivity. As I prepare for the amazing opportunity to meet with fellow passionate Jewish leaders at the GA in just a couple of days, I wish for everyone a Shabbat Shalom. Please watch for live updates from Denver on Sunday and Monday and, in the meantime, help us by retweeting, liking, Facebooking, and loving ISRAEL FOREVER!
Thank you all again for your support and involvement. Feel the Love, Spread the Love – ISRAEL IS INDEED FOREVER!
---
Recommended for you:
---
STAY CONNECTED NO MATTER WHERE YOU LIVE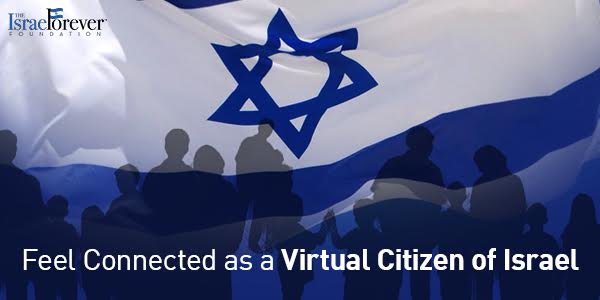 About the Author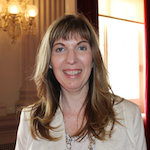 Heidi Krizer Daroff is a longtime activist for Israel and a volunteer with a number of organizations, finding unique ways to help the Jewish People and the Jewish State. While her passport indicates that she does not reside in Israel, her heart definitely does. Previously having served as North America Director for Israel Forever, Heidi continues to share her passion for Israel with others in as many ways as she can.