Soldier Pick-Up Station
By Ariana Heideman Tipograph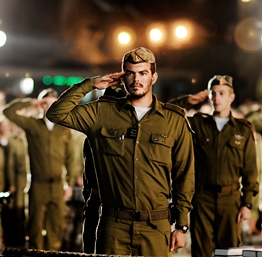 As many Jewish girls, I have spent my life dreaming about the Israeli Soldier. Not just because of the way their uniforms hang so perfectly, but because they wake up every single day risking their lives for each one of us.
When I was 6 years old, my dad picked up a *hitchhiking IDF soldier on the side of the road as we exited the mountains of Jerusalem. He explained how nowhere else in the world should I ever pick up a stranger. But here in Eretz Yisrael, it is a mitzvah because every soldier, whether we know him personally or not, is playing a role in our safety as a Jewish people.
I now look back and remember sitting in the middle seat with my sister to the left, and a man with his M-16 digging into the side of my leg on the right; and that man who to me seemed so incredibly mature and brave at the time, was really just a young kid not much older than myself.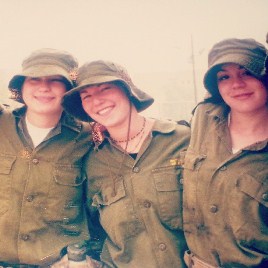 As we all know, Israel inspires young souls, and it was 8 years ago this summer that I made aliyah in pursuit of strengthening my connection to Israel. During my two years I had many friends just like me who had finished college or unversity and moved to Israel with a tenacity for Zionism. Some of us spent our days soaking up the Tel Aviv sun, while others were on army bases, training and preparing. And while I had childhood dreams of being compared to Hannah Senesh for my heroism as a paratrooper, the army track would certainly not be my calling.
After a lifetime of flying back-and-forth, longing to feel like an Israeli, along came the Disengagement in 2005, followed by the Lebanon War in 2006. Suddenly my friends, my age, who had become my family away from home, were literally standing on the front lines.
One of Israel's greatest beauties is that we are all one nation. No matter who you meet, what city you go to, you always know you can find a friend. Therefore, Lone Soldiers are not defined as individuals who are alone. Rather, Lone Soldiers are identified and unified by their common contributions of personal sacrifice.
For all these reasons and more, I was thrilled to be presented with the chance to pay tribute to these young men and women. On June 20, 2013 in Washington, DC, I again had the honor of coordinating our Annual Israeli Wine Tasting event for The Lone Soldier Project of The Israel Forever Foundation Wine Tasting with The Embassy of Israel.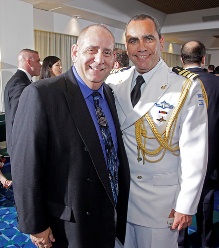 Yet again, the room was filled with people from around the DC community who were welcomed into the Jerusalem Hall by Captain Ronen Nimni, the Israel Naval Attaché to the United States, as well as the Military advisor to the Permanent Mission of Israel to the United Nations, who articulated the importance of Lone Soldiers and their courage to leave home and defend our land.
When we launched The Lone Soldier Project in the spring of 2012, our first event focused more on the concept of "What is a Lone Soldier?"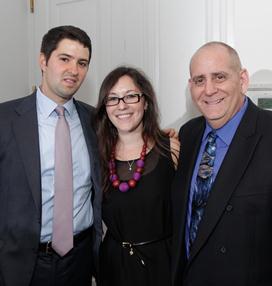 For the 2013 event, the theme delved deeper into the reality of "What does it feel like to be a Lone Soldier?" depicted through an intergenerational conversation with former IDF Lone Soldiers, Jack Porat and Aaron Kaplowitz, who while serving almost 30 years apart had such similar stories and a magical chemistry between them that was instantly visible to the crowd.
Jack Porat is the son of Israeli parents who immigrated to the United States in the 1960's. After high school, Jack decided to make aliyah and enlist in the Israeli Army where he served as a tank driver in the armored core from February 1983 to June 1985, during which he was served in Lebanon for 1 ½ years.
Aaron Kaplowitz works as the Communications Director at the Embassy of Israel in Washington DC. Aaron enlisted in the IDF in 2006, after graduating from Boston University with a degree in journalism.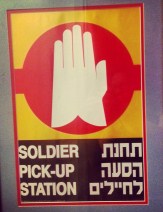 After this inspirational evening, I think of my friends who have served, are serving, and will serve. I rally for all IDF soldiers because I Stand with Israel.

I rally for Lone Soldiers because I have always strived to do my part, and I truly thank you for doing what I myself,
could never do.
*Please note:
While it used to be a common practice - culturally accepted and socially encouraged - to pick up soldiers, hitchhiking in Israel is now forbidden for all soldiers in the IDF as a result of kidnapping attempts.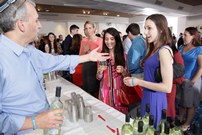 We selected to highlight boutique Israeli Wines including Hai, Ariel and Naftali. To learn more about these wines, please contact Andy Meyrowitz of The Wine Harvest at wineharvestnews@yahoo.com and Mayer Jacobovits of Israeli Wine Direct at mjacobovits@nyc.rr.com.

---
Recommended for you:
---
SUPPORT LONE SOLDIERS ON THE FRONT LINES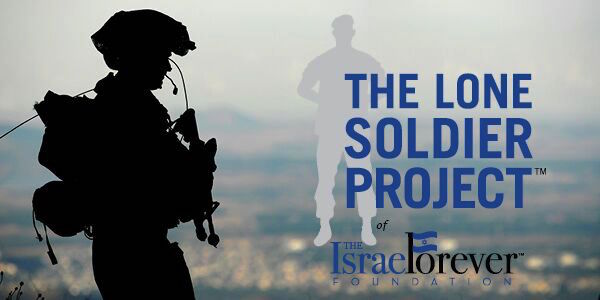 About the Author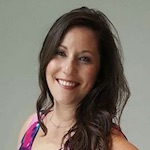 Ariana Heideman Tipograph is the Associate Director of The Israel Forever Foundation. As an Israel enthusiast, passionate about the future of the State of Israel and the Jewish People, Ariana devotes her personal and professional life working and volunteering with various Jewish and Israel organizations around the world.