Strengthening The Bond With Israel
By Shawn A. Akers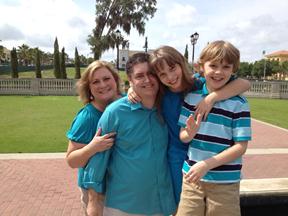 First of all, let me let you in on a little secret: I'm not Jewish, nor is any of my family Jewish. I'm an English-Irish-born, small-town American who was raised in the Catholic church and who know calls himself a born-again Christian.
So, why would somebody like me be writing a blog for a Jewish website that celebrates Jewish culture and history?
About a year ago, I was hired as an editor at Charisma Magazine in Lake Mary, Florida. After a career mainly as a sports writer and editor, I was thrilled to finally be serving the Lord at a place where I knew he eventually wanted me to be. I've always wanted to use my talents for God, and he finally placed me in this position in His timing, when He was ready. I'm grateful to be here and it's a great place to work.
A couple of months later, I was put in charge of four different websites for our Charisma brand. Lo and behold, Standing With Israel happened to be one of them.

Now, I can honestly say that I haven't even known very many Jewish people in my lifetime. I had a friend that had become a Messianic Jew back in my early college days, and she introduced me, however much on a limited basis, to Judaism through her family. Jennifer wound up getting married and moving away, and I have not seen her for more than 25 years.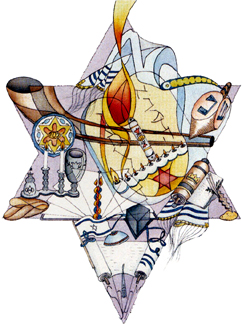 Since then, I'll admit that my exposure to the Jewish faith has been severely limited. Of course I knew about the Jewish Holy Days of Yom Kippur and the season of Hannukah. Most of what I knew was through movies like the Jazz Singer (the later edition with Neil Diamond) and the comedy Keeping the Faith with Ben Stiller and Edward Norton. Somehow, I didn't believe that was very indicative of the Jewish faith, but a funny movie nonetheless.
Now, I am familiar with Shavuot, Tish'a B'Av, Yom Ha'Shoah, Yom Ha'Zikaron and Yom Ha'Atzmaut, and the memorials/celebrations that go along with them. But more importantly, when I took over our Standing With Israel site for Charismamag.com, my perspective on Israel began to change drastically.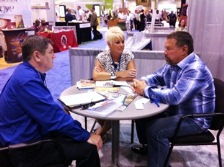 At first, I thought it was going to be very awkward trying to land aggregate partners for the site and perhaps getting people to write for us. As it turned out, I was right. Eventually, however, through emails and phone calls, I slowly began to get comfortable with the site and with audiences that we serve.
In fact, I've not only began to learn more about the Jewish culture and the tremendous courage of the Jewish people, but I have also began to fashion some tremendous friendships with Jews from all different backgrounds and associations.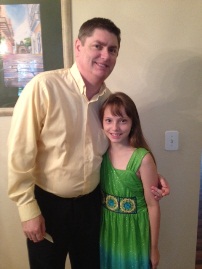 It has always amazed me how Israelis have stayed so calm in the face of so much hatred toward them. They are well aware of the fact that there are probably thousands of missiles pointed at them from every direction, but, from what I've been told, Israelis refuse to live their life in fear. Jonathan Feldstein, the director of Heart to Heart, told me they just go about their lives because they don't want to give credence to the enemy and allow them to impact their lives like that. I applaud Israelis for that.
---
Recommended for you:
---
STAY CONNECTED NO MATTER WHERE YOU LIVE