The Prime Ministers
by Yehuda Avner
---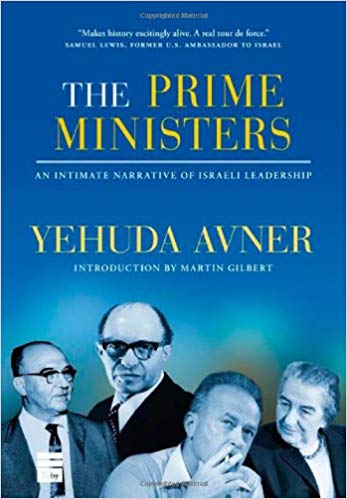 The Prime Ministers by Yehuda Avner is the first and only insider account of Israeli politics israel political history from the founding of the Jewish State to the near-present day. It reveals stunning details of life-and-death decision-making, top-secret military operations and high level peace negotiations. The Prime Ministers brings readers into the orbits of world figures, including Menachem Begin, Yitzhak Rabin, Ronald Reagan, Jimmy Carter, Henry Kissinger, Yasser Arafat, Margaret Thatcher, Princess Diana and the Lubavitcher Rebbe. Written in a captivating literary style by a political adviser, speechwriter and diplomat, The Prime Ministers is an enthralling political memoir, and a precisely crafted prism through which to view current Middle East affairs.

---
READ MORE
---
WHAT READERS ARE SAYING
"The stories of incidents and decisions of which the reader may be familiar are seen in a different light as Yehuda Avner is so thorough and candid in his explanations of what and why things happened the way they did during the reigns of these four disparate leaders...Anyone interested in today's current Middle East condition should find reasons for today's turmoil in this well-done book about Israel which finds itself in the center of today's Middle East conundrum." - Brad Patten
"The author's job was not to debate the various political or military policies that he had the privilege of listening in on, but he at least discusses some of the background of their development... A researcher must also read alternative viewpoints for dissenting opinions from opposing politicians. One of the most interesting, personal and informative books that I have ever read." - William Garrison
"Avner's book is part memoir but more significantly, a fascinating and illuminating history spanning the years from Israel's birth as a modern state through the early 1980s, when Avner became ambassador to England. The book is filled with revealing conversations and history that only someone whose job was to be there and record the events could possibly know." - Judy Gruen
"The Prime Ministers is a warm, engaging, compelling, very well written, and highly human memoir of an author whose portrayal of people and events is so moving as to make you want to meet him as much as the interesting, significant, and critically important people that he writes about...I could not put this book down; it felt more like I was having a stimulating conversation with an old friend than wading through a period piece." - Ken Eliasberg
"Anyone who enjoys new insight into major figures like American presidents and English and European world leaders from a personal perspective will appreciate how successive Israeli leaders and their governments impacted on pivotal events that changed the course of world developments." - Jeffrey Waitzman
---
DISCUSSION QUESTIONS

Compare and contrast the different eras outlined in the book.
Compare and contrast the different leaders and their leadership styles.

Who do you think best connected to the Jewish community?
Who do you think best defended the land of Israel?

Do you have any criticisms of a specific leader?
Do you think it is important to read books about Jewish leadership?
Do you think Jewish leaders should and are held to a higher standard?
Compare and contrast these leaders to leaders in your own country.
Do you think Israel is held to a higher standard? If so, why?
---
The Reading Israel Book Club: Bring us to your community and be inspired!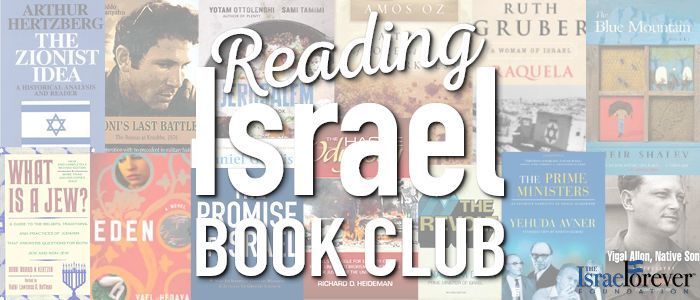 Throughout the year, the Reading Israel Book Club of Israel Forever brings you a new literary delight to grow your Israel connection through the written word.

We hope that you enjoy our selections and participate in discussion not only with your friends and family but with an international community of readers in our open discussion group on Facebook.