THOU SHALT INNOVATE
by Avi Jorisch
---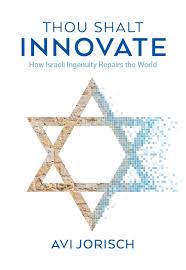 Thou Shalt Innovate profoundly introduces Israeli innovations that are simultaneously changing the world and saving many lives. This story is a collection of innovations that range from curing diseases, to making the desert bloom, to helping those who were told they'd never be able to walk again. It shows Israel in a bright light and teaches the world about these inventions but also about Israeli culture from a different perspective.
Avi Jorisch dives into the role of Israel, a nation the size of New Jersey, and how they can be making the impact that they are. He is especially focusing on what is behind that passion to saving the world. Israel is jumping over any obstacles that may be in front of them to make their lives better and by doing so, solving some of the world's greatest challenges.
Thou Shalt Innovate is a riveting story that keeps the reader engaged throughout. A frequent question that keeps popping up is "how do they do that?" It's intriguing, how do they do what they are doing? Jorisch explores the intricacies behind innovators of all beliefs and religions and why they feel it's necessary to make the world a better place. The reality is that it is Israel that is producing unbelievable innovators that continue to work day in and day out to make the world a better place.

---
READ MORE
---
WHAT READERS ARE SAYING
"No country in history has contributed so much to humankind in the first seventy years of its existence." - Alan Dershowitz, Emeritus Harvard law professor; author, The Case for Israel and Honorary Chairman of Virtual Citizen of Israel global community initiative
"What a truly inspirational book. Avi Jorisch shows us how, in Israel, human ingenuity is helping to heal a fractured world. A wonderful, life- enhancing work!" - Rabbi Lord Jonathan Sacks, former Chief Rabbi of the UK
"Thou Shalt Innovate does an extraordinary job of demonstrating what Israel is doing to make the world a better place and how these innovations are impacting the world. Tikkun olam, the driving force behind these innovations, is at the heart of Jewish tradition and a source of great pride. Jorisch writes with confidence and insight, inviting us to witness how one tiny nation has a legacy of bringing 'light to the world' and does so through these remarkable innovations. Thou Shalt Innovate is a book that will inform and delight every naysayer who cannot see what Israel brings to the global stage." - Phyllis Heideman
"Jorisch's Thou Shalt Innovate is captivating and accessible all at once. He tells individual extraordinary stories of innovation, business genius, and perseverance; all while examining what makes Israel and Israeli's uniquely positioned to lead the world as the start-up nation. I have been reading the book along with my son who is a high school freshman—and I'm convinced it will be a life changing book for him. Jorisch's is an unabashed Zionist and this beautifully written book supports the Zionist dream." - M. Schnlank
"An amazing record, of the greatest value in countering prejudice against the Jewish state. Israel's contributions to the well being and flourishing of the world are almost mythical in their scope and effectiveness. Theodor Herzl's novelistic fantasies, about the Old/New Land whose founding he inspired, are surpassed by the accounts of contribution after contribution which are described and documented here." - Abigail Rosenthal
---
DISCUSSION QUESTIONS

What is unique about Israel that fosters the development of so many inventors and entrepreneurs?
How can such a tiny country be a world leader in so many aspects and make the impact that they are making?
Which of these inventions resonate most with you? Why?
In what ways can Israeli innovations foster innovations elsewhere?
Have you ever felt like the underdog at any time and have risen up to prove your strength and capability?
What can the world learn about Israel from Thou Shalt Innovate and why is that important?
What can you take away from Thou Shalt Innovate to educate people about Israel's overlooked positives and accomplishments?
---
The Reading Israel Book Club: Bring us to your community and be inspired!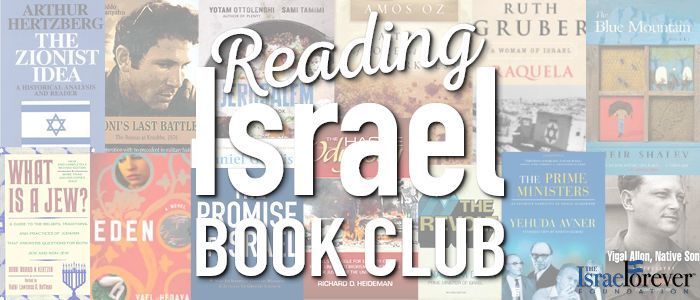 Throughout the year, the Reading Israel Book Club of Israel Forever brings you a new literary delight to grow your Israel connection through the written word.

We hope that you enjoy our selections and participate in discussion not only with your friends and family but with an international community of readers in our open discussion group on Facebook.