Three Names On The Doorbell
I was born 25 years after the end of the war on a pretty autumn day.
When I look at the pictures taken at the maternity, my mother seemed peaceful, my dad looked happy, my grandmother was smiling and my grandfather was euphoric. And yet, there was something heavy in the atmosphere. There was a story behind all these faces. A story that a child begins to feel, a teenager is able to understand and an adult needs to analyze.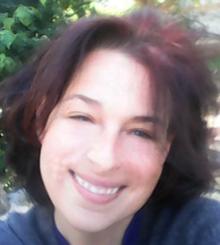 It all began when I was about 4 years old, while playing with my older brother in our room, I heard my mother crying. I went to her room and I saw her sitting on the edge of her bed. She was lighting a candle. She didn't look at me. I don't think she even heard me. I asked my father why she was such in pain and the only answer I got was that she is longing her father who died a long time ago. Dying? I thought… what is dying? And I went back to my room.
Time went by; no one spoke about the event. I don't think I ever asked anyone what "dying" meant.
My favorite place was my grandmother's house. It smells of Jewish cooking, they were jars of pickled onions, sour cherries and smoked fish. They spoke, cursed, and fought in Yiddish. My grandparents lived on the 18th floor of a skyscraper. My grandfather let us do whatever we wanted. Nothing was forbidden; on the contrary, if he could join the party and get wild with my brother and I, it was even better.
I never asked about their number on their forearm. I probably thought that some people had a number and others didn't.
As I grew older, things began to be a bit blurry. My family often whispered rather then spoke. Words were thrown out with no meaning for a child. My mother and her mother were often crying, fighting a lot, disagreeing most of the time. Uncontrollable stress was palpable at all time.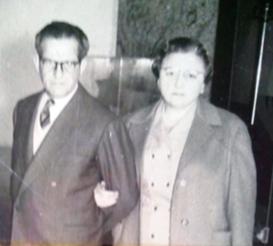 One day at my grandmother's house, my brother and I played with the doorbell. As I was pushing the button, I realized that there were three last names written on the bell. I asked her why there were three names on the bell. She replied in the most natural and insensitive way, that one was her own name before she married, the second was her husband who died in the war and the third one was the one of my grandfather that in fact wasn't really my grandfather!
There I was; standing in front of that door, next to the doorbell getting a whole new genealogical tree in less than a minute. At the age when little girls play with their doll and dream of marrying prince charming, I was suddenly dealing with a "Zaide" that wasn't really one or in any case not mine, and a mysterious man who died in obscure circumstances.
From that day on, my life and my family's became a puzzle. Throughout the years and until today, I'm searching for all the pieces, step by step. Word by word. Tear by tear. The puzzle of a whole family deported and murdered.
More than 40 years later, I'm still looking for pieces, for answers, for forgiveness, for understanding, and for lasting peace.
---
Recommended for you:
---
STAY CONNECTED NO MATTER WHERE YOU LIVE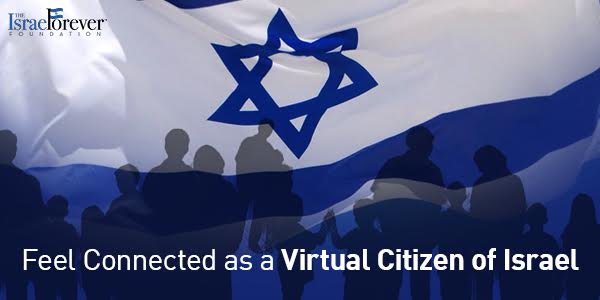 About the Author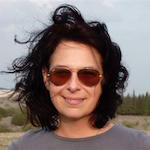 Sylvie Chmielewski is the daughter of Holocaust survivors, the mother of two incredible children, and is proud to be Jewish and Israeli.