Two Women. One Dream. Israel
By Zahava Englard
"Unique and memorable events don't just happen, they are created. They are the ultimate fruition of your dreams, and turning your dreams into reality is what we do best."

Two women. One dream.


Zahava, a writer, published author and mother of four, spent the majority of the past two decades devoted to promoting Israel and Zionist causes with the One Israel Fund and others.





Adena, a mother of six who lost her own mother in a terrorist attack, founded and brought success to a posh interior design boutique, catering to discerning clientele.



Between the two of them, these fabulous women have lived in Israel for many years, they know the tricks of the trade, the nuances of the culture, and the passion needed to fulfill the most creative visions for simchas (happy events) in Israel.

What does it mean to create cutting edge events in Israel? To Adena and Zahava, it is more than just business: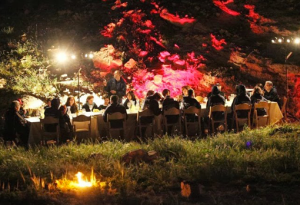 "Our added goal is to encourage people to come to Israel, to help them realize that their event of a lifetime can be just as beautiful here in Israel, perhaps even more so. All family occasions are special, but celebrating it in Israel is meaningful and everlasting."
As women who will go the extra mile, it also means always having an eye for detail to ensure that every experience is one that surpasses expectations and leaves their clients with a love for Israel that will last beyond the event itself. What a perfect way to help inspire Israel with both sophistication and panache!
"It's all about the passion. And both of us have so much passion for Israel, we want to share it with others and help ignite that passion for them in innovative and exciting ways."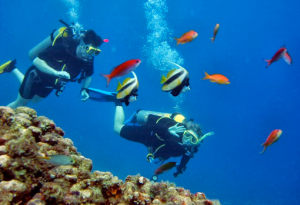 And of course, where there is passion there is unparalleled distinctiveness, an overpowering desire of human nature to be unique. These two women are out-of-the-box, bold, creative, and passionate, to say the least!
"Each challenge is an adventure, just as everything about Israel is an adventure. And we want to show everyone outside of Israel that you can do it all in our ancient homeland of the Jewish People."
Adena and Zahava joyfully recall an incident that will forever stand out for them.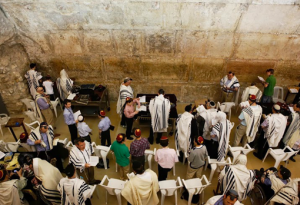 It was a Bar-Mitzvah celebration they planned for clients already living in Israel, but whose grandmother, a widow, flew in especially for the occasion of her great grandson's Bar-Mitzvah. So moved was she by the ambiance, the mood and the tone surrounding the celebration in Jerusalem that she decided right then and there to make aliyah.
Two days later, her family in Israel accompanied her to the Ministry of Interior. Once there, she asked the clerk how long the process would take. The clerk looked at the grandmother in awe since making aliyah at an advanced age was not commonplace and asked her how old she was, to which she responded "82."
Upon hearing this, the clerk said, "There will be no waiting for you. You are going to become a citizen of Israel right now!"

She then scooted to a back office and within minutes the clerk practically danced back in with several staff members waving balloons and serving assorted Danishes to celebrate this memorable moment.
---
Recommended for you:
---
STAY CONNECTED NO MATTER WHERE YOU LIVE