Unstoppable
By Adam Harmon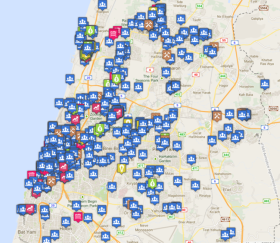 Globalization, technological advances, access to capital, and workforce mobility all conspire to make the world increasingly more competitive in the 21st century. An Israeli start-up can launch in January and successfully compete against a market leader by June.
As a result, even industry-leading corporations understand that they need to proactively innovate to keep up with fast-evolving consumer requirements, respond effectively to emerging competitors in a way that keeps them from becoming threats, and consistently make high quality decisions that lead to sustainable growth.
We live in a smartphone world, but organizations aren't significantly different than those that were operating at a time when everyone was still relying on the Pony Express.
Thought-leaders and practitioners have been trying to help organizations become more agile, adaptive, innovative, competitive, and resilient for decades. Billions of dollars have been spent in this effort, but these initiatives consistently fail to produce results because academics and practitioners have lacked an example of a large organization that epitomizes their theoretical ideals.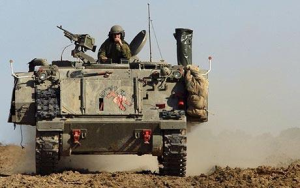 Turns out that there is an organization that exists that actually pushes past the boundaries in ways that academics have not thought possible and it's been continuously successfully for over sixty years. The organization has been overlooked because it isn't a successful corporation, a groundbreaking start-up, a non-profit, or government agency.
It has been overlooked because the Israel Defense Forces (IDF) is a military organization. Everyone expects that a military organization has a strong command and control culture – where a commander gives an order and a subordinate says "Yes, Sir!" As it turns out, the IDF has more in common with Salesforce.com, Google, and 3M.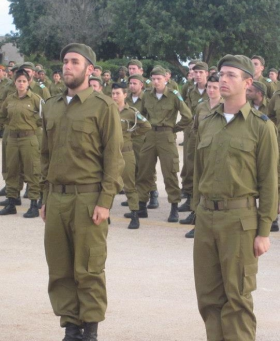 The IDF consistently develops innovative solutions that solve seemingly intractable problems because its unique culture fully harnesses the insights, creativity, and energy of all its members in a way that no other organization in the world has ever accomplished.
Like Secretariat – who became the world's most celebrated racehorse due to his unmatched combination of speed and endurance – the IDF's unmatched combination of a start-up's agility and a global organization's mature processes ensures continuous innovation, resiliency, the ability to quickly scale, sustainable growth, and unrelenting competitiveness.
To place the IDF's accomplishment in the context of the corporate world, imagine that the IDF is a car manufacturer. While all of its competitors were still tinkering with hybrids, it's as if the IDF built a teleportation device.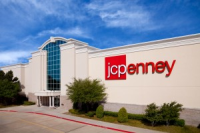 A recent article published by Forbes suggests that JC Penney could have avoided its failed attempt to turn itself around if it had followed the core principles of the IDF.
Making Success Inevitable By Adopting The Core Principles Of The IDF Webinar

Join me on Wednesday, December 11th at 8:00 P.M. E.S.T.
Learn more about the IDF's unique culture and how organizations, individuals, and businesses can replicate the IDF approach to become more agile, innovative, resilient, and competitive.

Click here to R.S.V.P!
---
Adam Harmon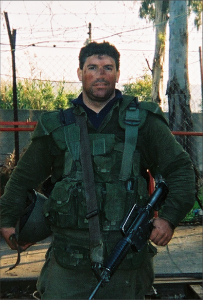 Having served with Israeli Paratrooper and Special Operations units for over twelve years, Adam Harmon has briefed the US Defense and Intelligence Community on counter-terrorism best practices since 2003.

As an expert on the Middle East, Adam has participated in premiere US military war games and been a guest on dozens of NPR, CNN, and Fox programs – including Larry King and Hannity.

A member of the Israeli Foreign Ministry's Speaker Bureau and the author of a critically acclaimed memoir about the Israeli military, Adam has spoken about current events at universities, military conferences, and communities around the world.

As a thought-leader on the subject of building more innovative, agile, and competitive organizations, Adam has worked with RAND, the US Army's Training and Doctrine Command, and Capgemini. In addition, he has been asked to lecture at leading US business schools – including Harvard and Georgetown – and lectured at the annual SHRM Strategy Conference.

His knowledge of what works and what doesn't within corporations comes from his award-winning work for global brands – including IBM, Microsoft, Verizon, Panasonic, and VMware. This year, his work for Cisco received a global award for "Best Integrated Marketing Campaign" of 2013.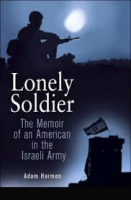 Adam has donated his critically acclaimed memoir about the Israeli military, "Lonely Soldier: The Memoir of an American in the Israeli Army" to The Lone Soldier Project and we want to give it to you! 

Please make sure to provide your shipping details by clicking here!