Which Kind of Jew are You?
By Tatiana Tessler
It seems to me that there are two kinds of Jews. The first is the Jew that is proud of his Jewish identity, that feels connected to God and wants to do anything he can to help his Jewish brothers and sisters because he feels that all Jews are one unique family. The second kind of Jew doesn't care about other Jews, thinks tradition is silly and that the State of Israel shouldn't exist.
I am a Jew who is proud of being Jewish. I worry about the conflicts in Israel and the safety of Jews around the world.
My name is Tatiana Tessler. I'm from Brazil and I'm 18 years old. I'm a triplet and I am used to spending a lot of time with my sisters. I studied in a Jewish school until the age of 17 and this year I began university. I am studying marketing and I will graduate in June 2022. I was a madricha (a group leader) in Bnei Akiva for one semester, leading activities and games to teach kids about Israel, Judaism, and Zionism. This is my fourth time in Israel. The first time I went to Israel for a Bar Mitzvah, and then while on March of the Living with my school. The third time was just for touring Israel, and now I'm doing an internship program with the Israel Forever Foundation.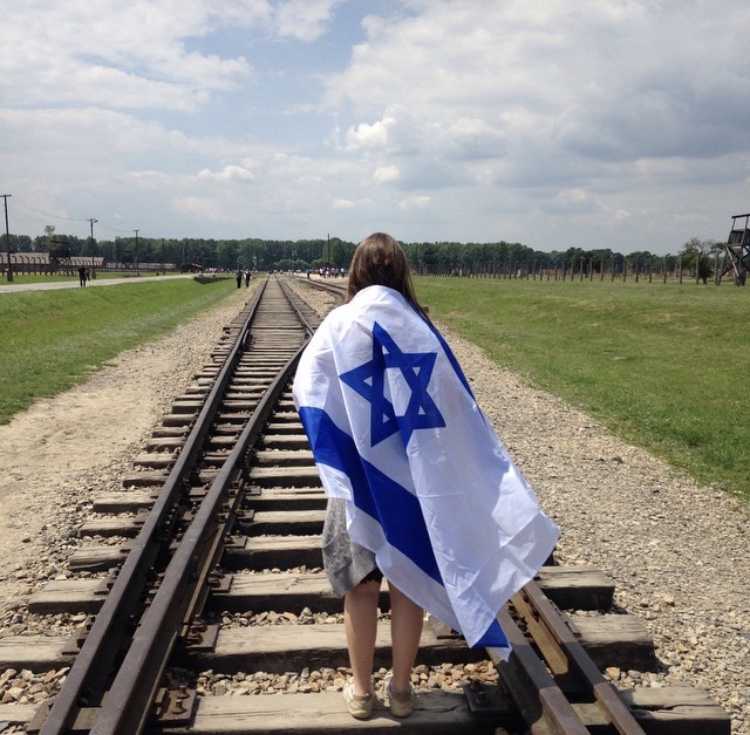 When I think about the Jews of the past, I feel increasingly connected to my Jewish identity, because I understand the suffering, the power, the faith and perseverance that they had, and I feel very proud of them. Nowadays it's a challenge to be Jewish because, unfortunately, Jew hate has, once again, become something that is acceptable to express publicly and many are also acting on it different ways - from creating a threatening atmosphere on college campuses to outright terror attacks and mass murders.
I love Israel because it is THE Jewish country, and when I come to Israel I have a feeling that I can feel only here. It's difficult to explain, but I feel at home, in a safe place, with people with the same religion as mine, who will help me if I need it.
Israel matters for me because I feel that this is my country and that means I have a personal responsibility to do my best to help Israel in any way I can. I grew up in a Zionist family, and we believe in the Bnei Akiva theory of Tora Ve Avodá.
Three years ago I did the March of the Living with my school. I went to Prague, Poland, and Israel. I was 15 years old, and it was a very good experience for me because I learned a lot about the story of my ancestors. It was very sad, but in my opinion, all Jews need to go to Poland to see the concentration camps.
Before the trip, I had a lot of conversations with survivors of the Holocaust and classes about the Holocaust. This helped us to go to Poland more prepared. Seeing where these stories occurred helped make them more real. As time goes by and the survivors pass away it becomes harder to teach about this. It is our obligation to make sure this is not forgotten and the next generations know their story and strengthen their Jewish identity.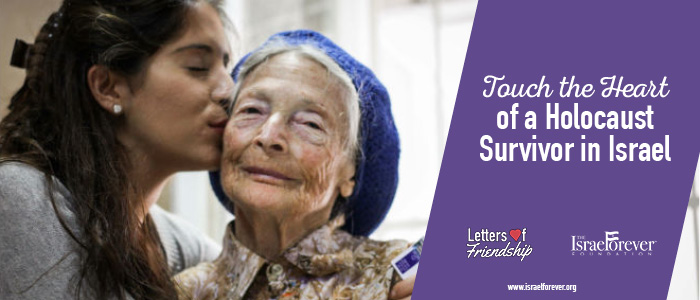 When I arrived in Israel, the first thing that I did was visit the Kotel. It was an incredible moment. I saw all the Jews reunited and praying, each one caring about the other, each connected to our past and in themselves, holding the promise of our future. It was a very beautiful moment. This trip changed me and I returned to Brazil more responsible and mature. I started to give more value to and feel appreciation for the things that I have.
To those who participated in the March of the Living I would ask - what did you learn from the trip? Did you learn what I learned? Did you learn something else I have not yet learned?
I assume that my Jewish values are similar to my peers who grew up with me, studied in the same Jewish school, went to the same synagogue. We have similar viewpoints but there are so many Jews that are not like us, the other kinds of Jews. Those who don't know that they are also our family. That Israel matters to them too. That's why I am happy I found the Israel Forever Foundation who presents Israel in a way that has nothing to do with politics and everything to do with personal identity and Jewish pride. I hope as I continue to stay engaged after my internship, I can find new ways to help more Jews see themselves as part of the family. Together we are much stronger.
---
Recommended for you:
---
STRONGER TOGETHER

About the Author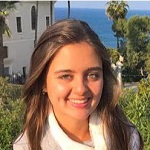 Tatiana Tessler joined the Israel Forever team for an internship program. She is from Brazil and grew up in a Zionist household, one of a set of triplet (!) sisters. Tatiana went to a Jewish school and was active in the Bnei Akiva youth movement and has been to Israel a number of times. She is studying Marketing at the University of ESPM in São Paulo and will graduate in 2023