MARCH OF THE LIVING POLAND 2015
March of the Living is an educational journey through history including pre-war Jewish Poland, life in the ghetto and the Nazi extermination camps in Poland. The experience in Poland culminates in a march from Auschwitz to Birkenau with more than 10,000 Jews and others from across the globe. Many groups then travel on to Israel.
---
We are honored to invite all MOTL participants and alumni to celebrate the connection between memory and life as a Virtual Citizen of Israel™.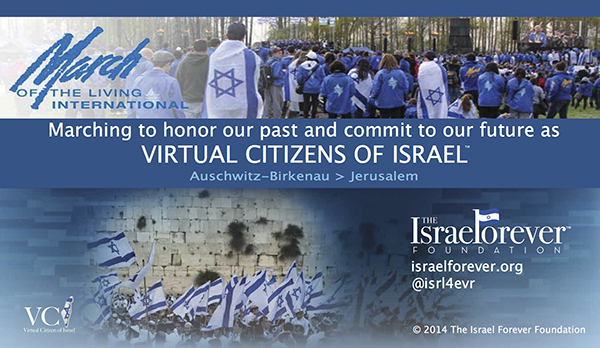 ---
Recommended for you: