SHARE YOUR MEMORY WITH THE ISRAEL MEMORY PROJECT
---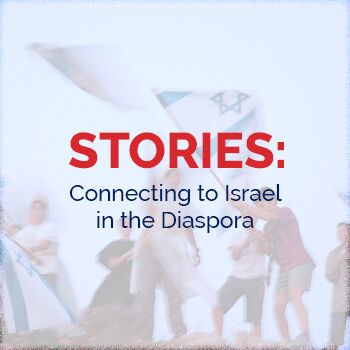 Whether you have visited or not, the power of Israel is such that it can leave a mark even from afar. There are many ways in which to come into contact with the Jewish state.

Have you met a Lone Soldier? Did you go to a rally? Were you praying for Israel during a time of crisis? Did you even participate in a program that supported some aspect of Israeli society? Are you part of an Israeli folk-dancing group?

There are so many ways to celebrate Ahavat Yisrael from abroad - we want to hear your stories so that others can be inspired to explore their own Israel connection!

For more information on the The Israel Memory Project™, click HERE.