WHO GIVES YOU SEEDS OF INSPIRATION?
---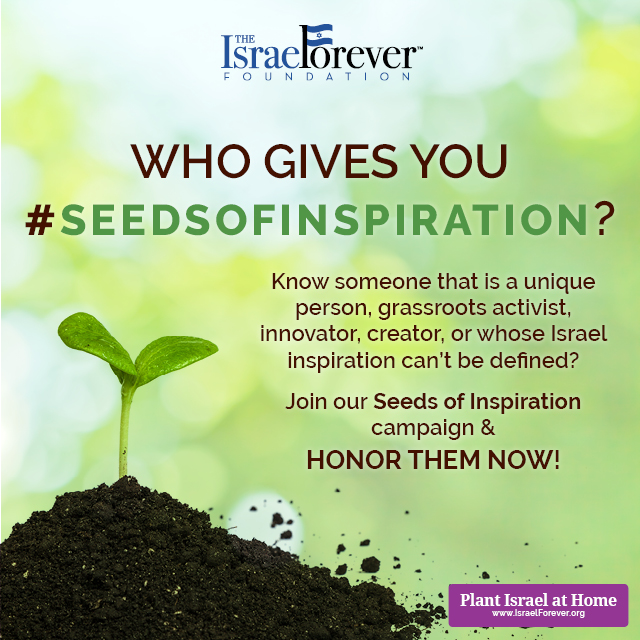 Now YOU have a chance to honor a person who has had an inspirational impact on YOUR life and YOUR personal connection to Israel!
In honor of Tu B'Shevat, just as we celebrate the rebirth of Israel's trees, so, too, should we celebrate the ongoing rejuvenated spirit that we gain from the people who inspire us.
Fill out the form below to nominate someone who inspires you - a unique person, a grassroots activist, an innovator, a creator, anyone you want Virtual Citizens of Israel™ around the world to know of and be inspired by, too.
For more information on the Plant Israel at Home program, click HERE.