WHO GIVES YOU SEEDS OF INSPIRATION?
---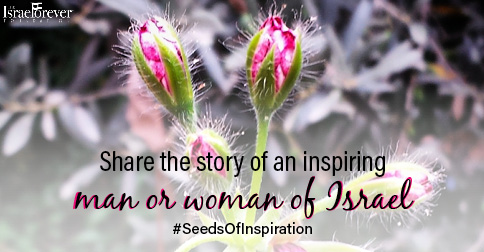 Honor a person who inspires you and by doing so, strengthens your connection to Israel
There are people who, by the way they live their lives, through their achievements and example, inspire us. Who are the people that make you want to be a better person? Who are the people that deepen your connection to Zion?
Fill out the form below to nominate someone who inspires you - a unique person, a grassroots activist, an innovator, a creator, a Zionist feminist, a non-Jewish Zionist, anyone you want Virtual Citizens of Israel™ around the world to know of and be inspired by, too.
Read about others who have been honored through the Seeds of Inspiration campaign.
For information on the Plant Israel at Home program, click HERE.