Baseball In Israel?
By Zev Moore - First post by a Jewish youth!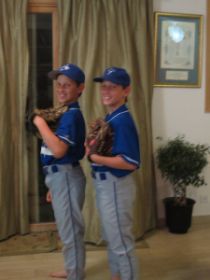 The Israeli Juvenile National Team has players from all around Israel - Gezer, Tel Aviv, Gush Etzion, Hashmonaim, Jerusalem, Modiin, and more. 16 out of the 35 kids aged 9-12 that tried out, were chosen by the head coaches, David and Josh. My twin brother and I were the lucky ones as we would be traveling to Italy to participate in the Tuscany Series.
I was so excited that I would be able to do something special, especially in my first year in Israel. Before we moved to Israel, I was pretty upset, having heard that there was little to no baseball in Israel. I soon found out though, that I was incorrect! Now, I play even more baseball than I did in America, but not on Shabbat.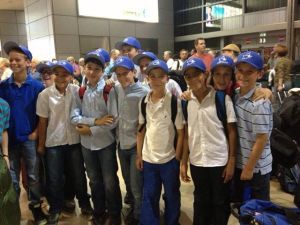 As we were leaving for Italy, people kept asking us who we were and what we're doing. We told them we were going to Italy to play baseball. They all seemed surprised, saying they didn't even know that Israel had an international baseball team.
We had a 2 hour car ride from Rome to Grosseto. And when I heard that I was starting in the first game, I felt so honored, so proud to be representing Israel as an athlete! When we won, it was particularly special as Shabbat was approaching. As we headed toward the city of Sienna to celebrate Shabbat, I recall that the drive was about 2 hours, but it was fun with all of my friends on the bus.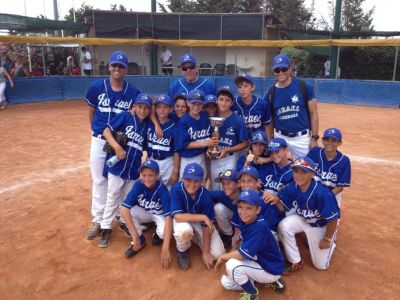 We were all kids from Israel who had a great passion for the game of baseball, so much so that we left our homes, travelling internationally for almost a week. We found the only Jewish synagogue in Sienna and followed services with a Shabbat meal.
On Sunday, the day of our last 2 games, the entire team was anxious to win in order to qualify for the semi-final game; we won the game on a stunning 9-1 final score! It was also my biggest hit of the tournament, a line drive to the left-center field gap. Somehow, this was our team's best played game and now, we were all pumped up in order to bring Israel, our home, the title in the finals!
So it started out, with both teams matching zeros until the bottom of the third. But by the time the game was over, the final score was 7-6. I was very upset at how it ended, but I told myself that it was just a game and that we played well. When the team was at the awards ceremony, it was a bittersweet feeling. On one hand, coming internationally to play and making the finals was nice. But on the other hand, we lost on a very close game.
When they announced for Team Israel to come forward and take the trophy, the sadness disappeared and I ran with pride in my heart, knowing that I came representing Team Israel.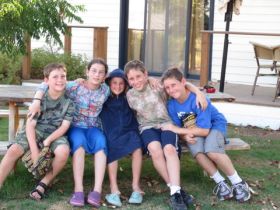 It was emotional to say goodbye to the players and coaches, but I knew that we would see each other again at a ceremony to honor our team during the Maccabiah Games. I will forever remember this trip as one of the best experiences in my life as I represented my country, Israel, even if it just became my home one year ago.
---
Recommended for you: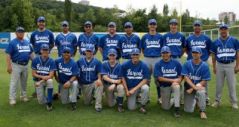 Israel National News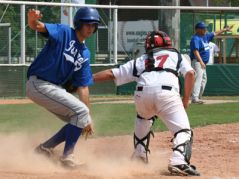 Times Of Israel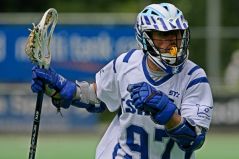 Emory University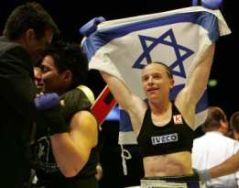 Israellycool
---
STAY CONNECTED NO MATTER WHERE YOU LIVE