Versions Of Silence: Yom Kippur In Israel
On this Yom Kippur, experience this Holy Day in Israel through photos and personal stories that were shared with us from around the world.

However you may honor this day, we at Israel Forever hope that it includes an exploration of your personal connection to the one thing in the world that can indeed unite us: Israel, however you may define her.
---
On my first Yom Kippur is Israel since I was about 2 years old, I couldn't help but compare it to what I was used to in America. For my four years of college, I had spent the day praying in the Hillel House at UMass Amherst, trying to block out the sounds of partying college students, trucks driving on the road outside, and focusing on not letting my lack-of-caffeine-headache turn me into a total witch in front of my friends. While last year I still struggled with not becoming a witch with my host family, there was one noticeable difference that I had never before experienced.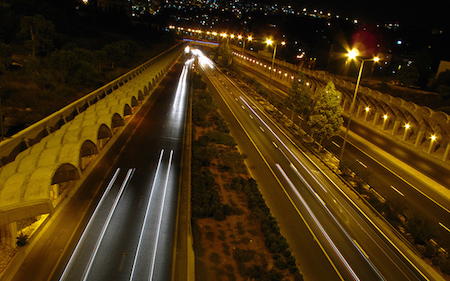 There was a shocking silence in Jerusalem that I had never before heard in any city. On this day no cars are started unless a matter of life and death arises. Even for those who do not observe Jewish law join the rest of Israel by "cutting off" from the hectic noise of daily life. Televisions stay off, telephones don't ring (who would dare call on such a day?), computers are given a well-deserved respite from gmail, facebook, google, twitter, and the rest of the social media etcetera etcetera etcetera.... Israelis, children and adults alike, take to the streets and relish the quiet. And the stillness is startling.

Those who aren't fasting celebrate a holiday of bicycle riding through the empty streets, some lying smack dab in the middle of what would otherwise be a jam-packed Ayalon highway.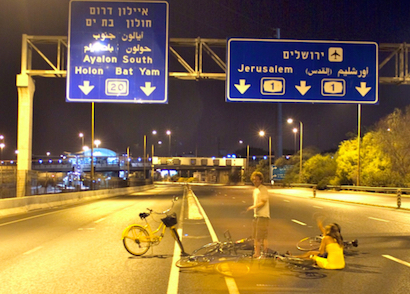 This Day of Repentence, Day of Judgment is transformed in Israel into a Day of Peace and peacefulness. Yom Kippur remains special on some level, even for the secular Jews within the Jewish State. The concepts of soul-searching, calculating your actions good and bad, and asking forgiveness from our friends and family are simply a part of the national culture.
To honor the holiness of this day as a cultural and national essence in addition to its religious meaning, the State of Israel is essentially closed down. There is no public transportation, there are no stores, restaurants, or governmental offices open, no flights in or out of Israel, public or broadcasts such as radio or the news are canceled unless the country is in a state of emergency. Border crossings to Gaza and Jordan are closed as a preventative action against potential terrorist infiltrators. With a hope for peace, the sounds of prayer and reflection emanate from every corner, as the streets come alive with Jews of every walk of life. Dressed all in white, the religious intermingle with the secular as Jews all over the country use the day to reflect and enjoy the silence that rarely graces us in today's world.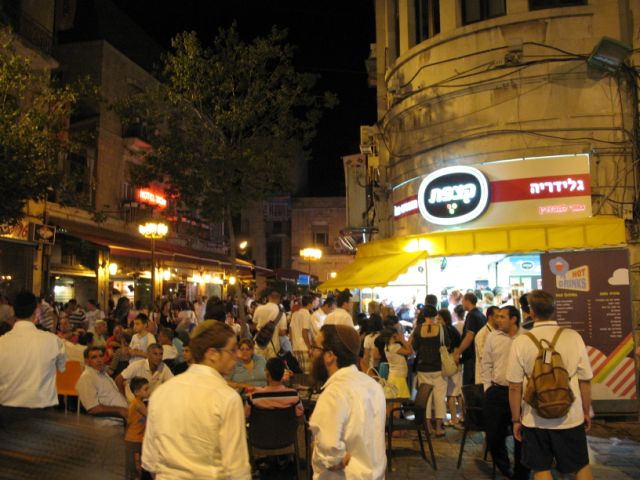 There is a strong common thread among all Israelis on Yom Kippur; a feeling of connecting to others and being part of a community.
The fast ends and normal life resumes at sundown after 25 hours of this blessed peace with a blast of the shofar and the immediate singing of Next Year in Jerusalem. And then, the return to the hubub of the daily reality with a glimmer of hope that the People of Israel, and the State of Israel as a whole, has been sealed in the Book of Life.
by Anat Goldberg
---
I ask myself what makes Yom Kippur here in Israel unique compared to those I have known in other places such as in travels to Italy and Ireland and especially my home town of Rochester, New York. The most obvious difference here is that it is not only a religious holiday but it also involves everyone in the country. Although we may not all be religious to the same degree, there is a common sharing and a tradition in being together...

Most impressive to me is that the country is 'Quiet'. I write this in bold print although perhaps it should be in soft script like quiet. In Israel, unlike any other place I have lived, the whole population participates. We become a world without cars and their accompanying horns and brakes. Along with this absence of motor vehicles are the many children and adults readying themselves with their bicycles, scooters and so forth. They await the exact moment to begin their easy riding down the streets.

Walking down the street to the Bet Knesset, I pass the children and their parents and notice that even the houses are quieter than usual. There is no music or TV or loud voices. It is the beginning of a time of peace and quiet. I join with others approaching our small neighborhood Bet Knesset. Men and women and children are walking quietly, dressed in traditional white, carrying their prayer books. Unlike my childhood memories, when fashion was held in high regard on the holidays, here in Israel there seems to be less attention to dress. Styles vary; dresses, skirts and blouses, pants and even jeans are worn. Comfort in apparel in the heat is important here...

Here I feel closer to others and as we are singing I have a stronger sense of hope for our country.

Excerpted from YOM KIPPUR A LIFE EXPERIENCE IN ISRAEL 
by Netta Kaplan
---

Maybe it isn't so clear to Jews or others outside of Israel what happens on Yom Kippur in Israel. Cars stop for the day. They just stop. It looks like a post -apocalypse movie where the oil ran out one night and all we have left are bicycles and roller blades.

There really is no enforceable law against driving, it just isn't done. The police could stop you, but they'd just ask why you were driving, tell you to be careful and let you go. There is no religious police to enforce this kind of thing in Israel as it isn't a religious state.

...On Yom Kippur, everything stops. Non-observant Jews and observant Jews alike, just hide the car keys. For sure, if your kid falls off his bike or your wife goes into labor and needs the hospital nobody (from both those communities) would think twice about driving the car to the hospital... The air smells good, the visibility gets better and from sundown to sundown the streets are full of people strolling or cycling along 10 lane highways. People have found a way to organize their lives that for just one day a year, nobody drives except for emergencies. I left my apartment to have a look last year and I saw one pickup truck and 3 policecars moving. Slowly.
So why is being Jewish so different when you're in Israel?  Here we can just BE Jewish and the calendar and the customs and norms push us into being culturally Jewish even if we don't want to study the Torah 9 hours a day.

Jews don't want anywhere else, we just want this one tiny little place to feel Jewish in.

Brian of London,
Being Jewish is Easy in Israel even on Yom Kippur
---
A somber day of introspection in most of Israel...With all cars banished from the pavements for 25 hours, helmet-clad children take to the streets in their masses. In contemporary Israel, where land is running out, asphalt is eating up the landscape, the air is thick with smog and gas isn't getting any cheaper, a day like this is an absolute necessity, reminding us all that the car's dominance of our living space is not a divinely-ordained decree, but a conscious decision that we have made - and that we can decide otherwise if we wish."
An unusual quiet pervades the city - no honking, no tires squealing - and suddenly the air is clean. People take to the streets to casually stroll about. Absolutely nothing is open.

The city center, which on most days feels cramped, crowded and stressful, suddenly feels spacious and open. This frenetic metropolis, the country's financial and cultural capital, acquires the feel of a remote village.

Of course, not every day can be like this in the city - people have to work, study and somehow get from place to place. However, the experience of reclaiming the city's public spaces certainly leaves an impression. Perhaps one day Tel Aviv will create a system of transport that makes the city feel like it's Yom Kippur every day...
Jesse Fox, Yom Kippur In Israel
---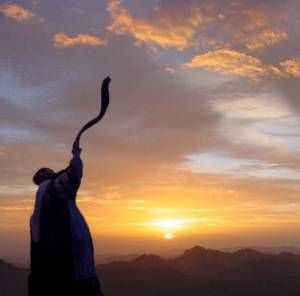 So as you enter into this unique and special day on our Jewish calendar, think about how lucky we are to have a place where our daily life is in sync with our faith and identity, where Jews of every background and practice feel the peace that emanates from our land, and where we can all accept our misgivings and differences of opinion and say "for this I am grateful."
---
Recommended:
---



Wherever you are in the world, may this
Yom Kippur give a spark to your Ahavat Yisrael.
About the Author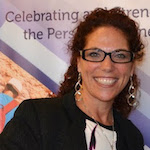 Dr. Elana Yael Heideman, Executive Director of The Israel Forever Foundation, is a dynamic and passionate educator who works creatively and collaboratively in developing content and programming to deepen and activate the personal connection to Israel for Diaspora Jews. Elana's extensive experience in public speaking, educational consulting and analytic research and writing has served to advance her vision of Israel-inspired Jewish identity that incorporates the relevance of the Holocaust, Antisemitism and Zionism to contemporary issues faced throughout the Jewish world in a continuous effort to facilitate dialogue and build bridges between the past, present and future.