YOUR ISRAEL CONNECTION FOR TU B'SHEVAT
Grow your love for Israel as we wish 'Happy New Year' to the trees throughout the Land and join the thousands from around the world who are gathering with friends, family and their community to plant Israeli wildflower seeds, enjoy a special Seder, taste the seven biblical species, and take part in all the wonderful traditions to honor Tu B'Shevat!
---
TU B'SHEVAT ACTIVITIES
---
Learn: A Closer Look at The Birthday of the Trees
---
Celebrating the Israel Connection: A Tu B'shevat Seder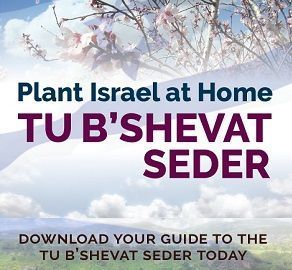 The newest version of our Plant Israel at Home Tu B'Shevat Seder utilizes ancient traditions of this unique birthday of trees in the Land of Israel while reflecting on the connection to the ancestral homeland perpetuated throughout our 2000 years in exile, as well as our return home in the fulfillment of the national dream.
Through this Seder, The Israel Forever Foundation honors the pioneering spirit involved in the planting of trees since the early years until today, and how that spirit thrives even among those scattered throughout the nations of the world.

Click here to View and Download Now!
---
Order Your Israeli Wildflower Seeds and Plant Israel at Home™ with Israel Forever!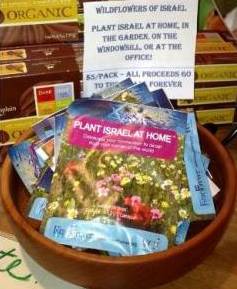 Just as we love seeing the beautiful landscapes of Israel, now we can each grow a little bit of Israel wherever we may be in the world.
Every seed planted here and abroad facilitates the prospering of Ahavat Yisrael. With Plant Israel At Home's Wildflower seeds you too can be an integral part of planting the seeds for future generation - seeds of connection to our one and only Eretz Israel.
With family and friends, or for a community event, plant Israeli wildflower seeds in your garden, in a planter to put on the window sill or anywhere that will always remind you of your little piece of Israel.