A Tu B'Shevat Seder - Emphasizing the Israel Connection
The Israel Forever Foundation is excited to present a one-of-a-kind Tu B'Shevat Seder program focused entirely on the celebration of Israel as the ancient homeland of the Jewish People from which the Tu B'Shevat holiday was borne.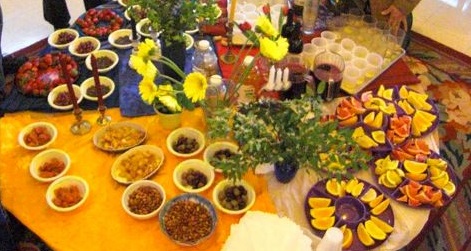 The Plant Israel at Home Tu B'Shevat Seder utilizes ancient traditions of this unique birthday of trees in the Land of Israel while reflecting on the connection to the ancestral homeland perpetuated throughout our 2000 years in exile, as well as our return home in the fulfillment of the national dream.
Through this Seder, The Israel Forever Foundation honors the pioneering spirit involved in the planting of trees since the early years until today, and how that spirit thrives even among those scattered throughout the nations of the world.
By gathering as a community, sharing stories, reciting blessings, and partaking of the fruits native to the Land of Israel, participants become actively involved in a most fulfilling and uplifting experience.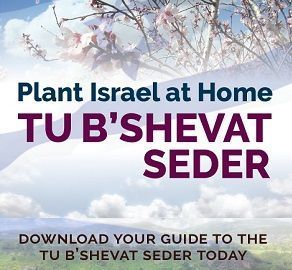 "Today, of the many Tu B'Shevat Seders available, this is the only one which focuses on Israel and echoes the original purpose of this tradition. Established in the 1600s in Tzfat, this Seder provides a way to connect Jews throughout the Diaspora with Israel and the spiritual value in our lives," says Dr. Elana Yael Heideman, Executive Director of The Israel Forever Foundation. "Taking part in these rituals invites people to come together and reflect upon the memories, flavors, and relevance of Israel, personally and to all of the Jewish People. I am so proud that we will be sharing this program far and wide as an example of our innovative content."
The emphasis on the personal connection to Israel demonstrates the uniqueness of The Israel Forever Foundation, which strives to create dynamic engagement opportunities both virtual and actual as a reminder of the meaningfulness and relevance of Israel to Jewish life and identity.
Plant Israel at Home also incorporates a very unique experience, wherein participants can purchase Israeli wildflower seeds to plant in their homes, gardens, and communities where they seek to grow their love for Israel from their own corner of the world.
---
Celebrate your connection to Israel this Tu B'Shevat!