Almond Fruit Cake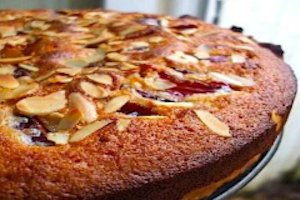 Ingredients
● 1 1⁄2 cups whole wheat pastry flour
● 1 tsp. baking powder
● 1⁄4 tsp. salt
● 1 cup (1/2 kg) unsalted butter, softened
● 2/3 cup sugar
● 2 eggs, room temperature
● 1 lb. of fruit, whatever kind or combination you like, pitted and sliced
● 1/2 cup ground almond
● 1 tsp. vanilla
● 1 tsp. almond extract
● 1 cup almond slivers to sprinkle on top
Directions
Preheat to 350°F.
Butter a pie dish.
Using either a hand-held or stand mixer, beat together the butter and sugar until pale and fluffy.
Add the eggs one at a time, beating well after each addition.
Beat in vanilla.
Sprinkle the flour, baking powder and salt over the batter, and mix in thoroughly.
Scrape batter into the buttered pie dish and spread evenly.
Scatter the fruit slices evenly over top, and press gently into the batter using your fingertips – you should have enough fruit so that the slices are crowded quite close together.
Bake until the top is golden and the edges pull away from the pan, 50 to 60 minutes.
Cool at least 30 minutes before serving.
BeTeavon and ENJOY!
---
More Recipes:
---
Bring Tastes of Israel into your Kitchen!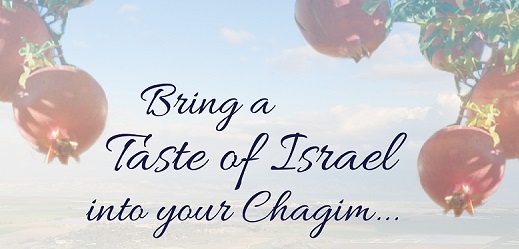 Let the aromas and flavors remind you of Israel, far away, but forever in your heart and in your life!

Click HERE to download our FREE Cooking Israel Cookbook.