Classic Israeli Salad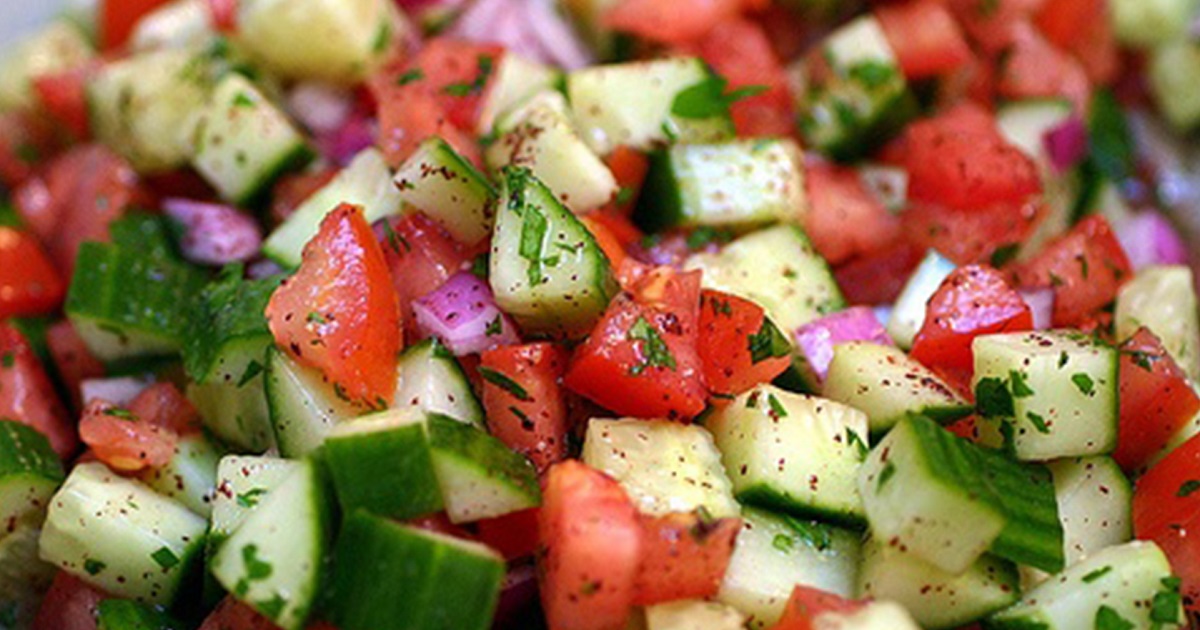 Ingredients:
● 4 cucumbers
● 4 large tomatoes
● 1 medium red onion, diced small
● 2 tsp fresh parsley, chopped
● Feta cheese, cubed
● Black Israeli-style olive

Dressing

●2-3 Tbsp olive oil
● Juice of ½ lemon
● 1 tsp sea salt
Preparation:
Cut cucumbers and tomatoes into small cubes.
Add diced red onion, parsley, olives and feta and mix gently.
Cover with dressing.
Mix together
For the Israeli twist, you can add 2 tsp of fresh mint, chopped and 1 tsp of Zaatar.
BeTeavon and ENJOY!
---
More Recipes:
---
Bring Tastes of Israel into your Kitchen!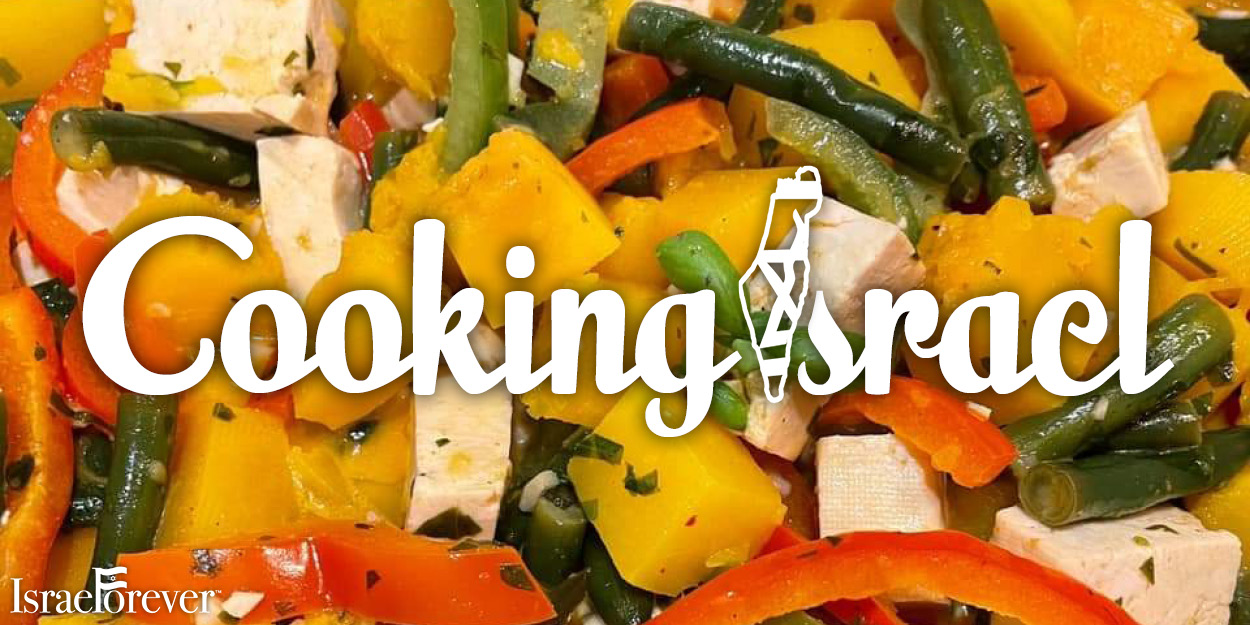 Check out more Cooking Israel Recipes full of aromas and flavors to remind you of Israel today and everyday!

Click HERE to download our FREE Cooking Israel Cookbook.