Lemon and Garlic Herb Chicken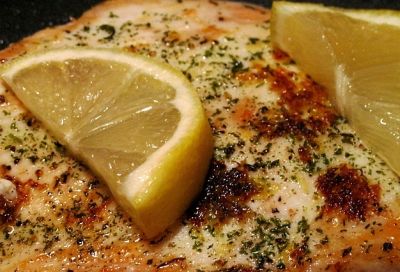 Ingredients
● 8 chicken breasts, boneless
● ¼ cup olive oil
● 5 cloves garlic, minced
● ¼ cup dry white wine
● 1 lemon, zested and squeezed
● 1 lemon, cut into 8 wedges (for garnish)
● 1 teaspoon dried rosemary
● 1 ½ teaspoons dried oregano
● 2 sprigs fresh thyme, finely chopped
● 1 tablespoon fresh parsley, finely chopped
● 1 tablespoon capers, optional
● Kosher salt
● Black pepper, freshly ground
Directions
Preheat oven to 400 degrees F
In a small saucepan over medium low heat, heat the olive oil.
Add garlic and cook for just about a minute – don't let the garlic burn!
Add white wine, lemon zest, lemon juice, herbs, ½ teaspoon of kosher salt and ½ teaspoon of pepper and stir gently for 2-3 minutes.
Set aside.
Wash and dry chicken well and place in the dish.
Cover with sauce and coat all sides.
Sprinkle with a pinch of salt and some pepper and scatter lemon wedges around and under the breasts. If using capers, scatter on top.
Bake chicken for 30-35 minutes.
After removing from oven, baste in juices and then cover with foil.
Allow to rest for ten minutes before serving.
Serve with its own juices and fresh lemon slices.
BeTeavon and ENJOY!
---
More Recipes:
---
Bring Tastes of Israel into your Kitchen!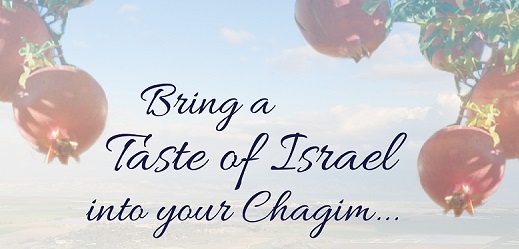 Let the aromas and flavors remind you of Israel, far away, but forever in your heart and in your life!

Click HERE to download our FREE Cooking Israel Cookbook.