Moroccan Reifa Cookies
A healthy post-fast treat – Courtesy of Haaretz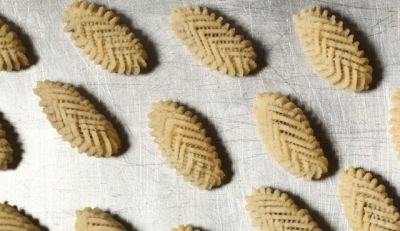 Ingredients:

¼ cup of oil
¼ cup of water
1 tablespoon of anise seeds, washed well
1 egg zest of half a lemon
¼ cup of sugar
½ teaspoon of baking powder
250 grams of flour
Preparation:
1) Mix oil, water, egg, lemon shavings and anise seeds in a bowl.
2) Add in dry ingredients (sugar, baking powder and flour) gradually until dough forms.
3) Roll out dough until approximately ½ centimeter thick.
4) Cut out cookies to desired shape and make design using fork tines.
5) Preheat the oven to 325°F.
6) Bake for 12-15 min or until golden.

B'teavon and Chag Sameach!