Roasted Cauliflower With Tehina Silan Sauce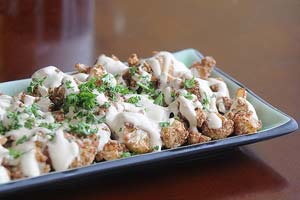 Ingredients
● 1 head cauliflower, cut into florets
● 3 tablespoons olive oil
● 1/2 teaspoon salt
● 2 Tbsp olive oil
● ½ cup tahina
● 2 Tbsp silan (date honey) or pomegranate molasses
● ½ Tbsp sumac 2 cloves garlic, pressed
● 1 tbsp. fresh parsley, chopped
● 3 tbsp. freshly squeezed lemon juice
● 1 Tbsp sesame seeds
● Salt and pepper to taste
Directions
Preheat oven to 400°F.
Drizzle oil and sprinkle salt over cauliflower florets.
Arrange in a single layer on a baking sheet.
Roast until golden, about 20 minutes.
Lay out on serving dish to cool.
While the cauliflower is roasting, combine tahina, silan (or preferred substitute), garlic, sumac, lemon juice, and sesame seeds in a small bowl.
Whisk to combine.
Drizzle sauce over cauliflower and an extra dash of olive oil.
Add the finishing touch of a sprinkle of parsley, salt and pepper.
Serve warm or at room temperature.
BeTeavon and ENJOY!
---
More Recipes:
---
Bring Tastes of Israel into your Kitchen!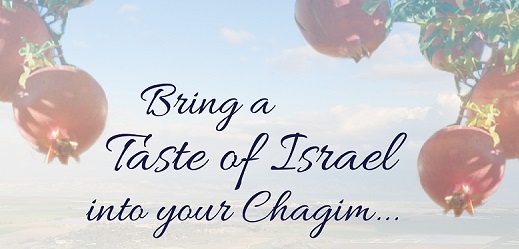 Let the aromas and flavors remind you of Israel, far away, but forever in your heart and in your life!

Click HERE to download our FREE Cooking Israel Cookbook.