Tu B'Shevat Salad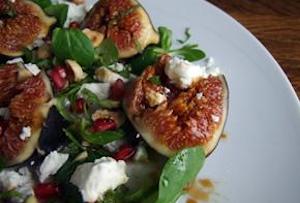 Ingredients
● 2 Heads of Romaine Lettuce, roughly chopped or torn
● 6 to 8 figs, quartered
● 1 cup seedless grapes, halved or quartered OR raisins
● 6 dates, quartered lengthwise or chopped
● 1 cup pomegranate seeds
● 1/2 cup walnuts, crushes
● 1 cup whole wheat croutons

Dressing

● 1/4 cup olive oil
● 4 tablespoons bee or date honey (or more to taste)
● 4 tablespoons balsamic vinegar or lemon juice
● 1 teaspoon oregano or thyme
● 1 teaspoon salt

Optional

● 1 cup Bulgur, Quinoa or Barley
● 1 cup walnuts or seeds of your choice
Directions
In a bowl, combine dressing ingredients and shake or blend well until emulsified.
To make homemade croutons
Cut bread into bite-sized squares and place on a baking tray.
Drizzle with ¼ of oil and herb mixture and mix well.
Bake at 200°C to 225°C (400°F to 450°F) until crispy and lightly browned.
Combine rest of ingredients in large bowl and mix with dressing.
Add croutons last or serve on the side so they won't get soggy!
BeTeavon and ENJOY!
---
More Recipes:
---
Bring Tastes of Israel into your Kitchen!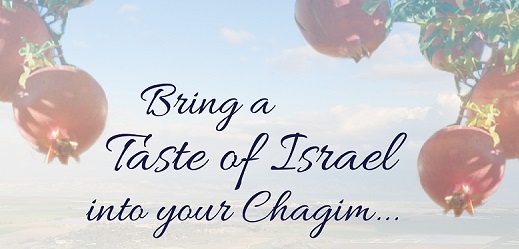 Let the aromas and flavors remind you of Israel, far away, but forever in your heart and in your life!

Click HERE to download our FREE Cooking Israel Cookbook.