Babaganoush
This ethnic side-dish is a favorite all year around and goes beautifully with meat or vegan dishes.
Serving Size: 4
INGREDIENTS
2 large Eggplant
3 cloves Garlic
1 tbsp Olive oil or Mayonnaise
1 tsp Salt
1 tsp Pepper
1 tsp Cumin
2 tbsp Parsley
DIRECTIONS
Preheat the oven to 375.
Wrap the eggplant in tin foil and roast for 40 minutes.
Turn off oven and leave the eggplant in to steam while it cools, around 20 minutes
Open the foil and slice the eggplant lengthwise, Scoop out the flesh and put into a bowl.
Mince or grate 3 cloves garlic and add the rest of the spices.
Mix in with the olive oil (or mayonnaise) and tehina (kitniyot).
Can be served warm or cold, and goes great with matzah for Passover!
BTEAVON and ENJOY!
---
Recommended for you:
---
Bring Tastes of Israel into your Kitchen!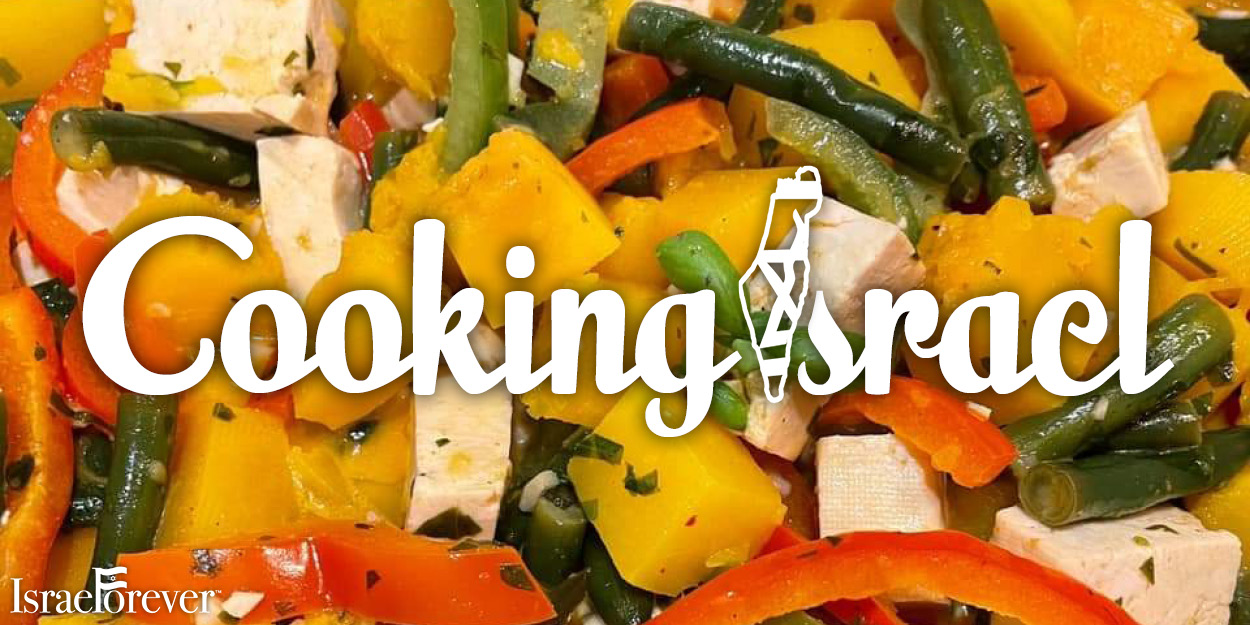 Let the aromas and flavors remind you of Israel, forever in your heart and in your life!

Click HERE to download our FREE Cooking Israel Cookbook.