Siberian Baked Apples
Recipe is courtesy of Inna Vanetik, 73, a volunteer in JDC's Krasnoyarsk Hesed Community Center.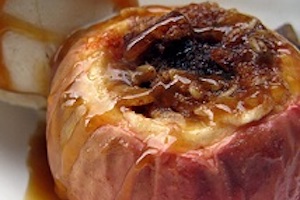 Ingredients
● 5—6 apples
● 2 cups of cedar nuts (or pine nuts)
● 4 teaspoons sugar
● 5 teaspoons of sweet liqueur
● 2 cups of butter
● 1 ¼ cups of honey
● ½ glass of red wine and cinnamon
Directions
Heat the oven at 325 degrees.
Extract the apple core of each apple and place apples on a well-buttered cookie-sheet.
Mix cedar nuts (or pine nuts) with sugar and liqueur and put this mixture inside each apple.
Pour cinnamon and put a piece of butter on top of each apple.
Mix honey with wine and pour this sauce on the stuffed apples.
Bake for 25-30 minutes.
Serve with ice cream.
BeTeavon and ENJOY!
---
More Recipes:
---
Bring Tastes of Israel into your Kitchen!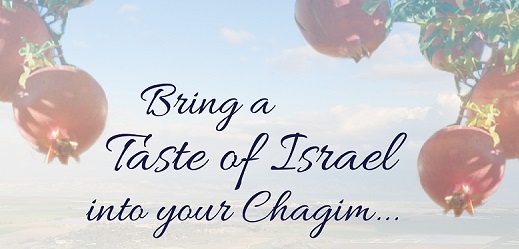 Let the aromas and flavors remind you of Israel, far away, but forever in your heart and in your life!

Click HERE to download our FREE Cooking Israel Cookbook.